Study Abroad
India and UK Sign Mutual Academic Qualifications Recognition, To Improve Student Mobility.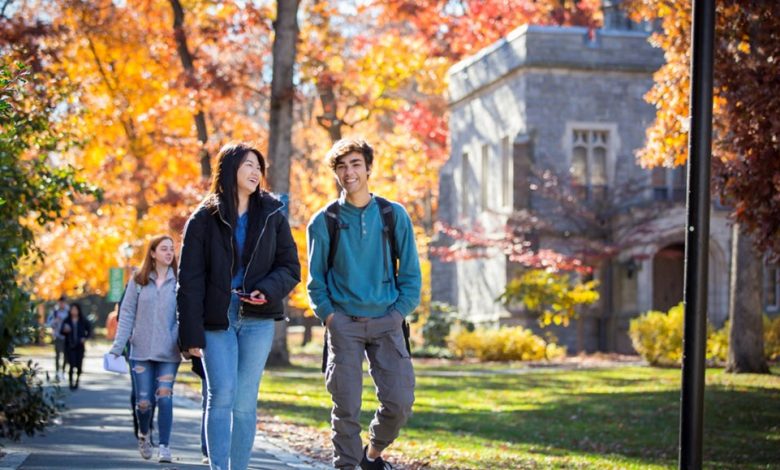 On Thursday, July 21, India and the United Kingdom (India and UK) signed a Memorandum of Understanding (MoU) on mutual recognition of academic qualifications. The goal of the agreement was to make it easier for students to move freely between the two countries higher education institutions and to enhance greater collaboration between those institutions. Both India's higher education secretary K. Sanjay Murthy and the United Kingdom's permanent secretary for the department of international trade, James Bowler, signed the memorandum of understanding.
According to the agreement, the two nations have committed to increasing the level of collaboration and interchange that takes place inside their respective educational systems, as well as expanding the opportunities available to students in both India and the United Kingdom. Qualifications obtained in higher education, such as bachelor's, master's, and doctoral degrees, will be acknowledged and respected by both nations in accordance with the Memorandum of Understanding (MoU) that was signed by both nations.
For instance, the Indian upper secondary qualifications will be acknowledged by higher education institutions in the UK as fulfilling the entry requirements for such institutions. While this is happening, master's degrees achieved in the United Kingdom will also now be fully recognised in India. This will enable it possible for graduates of Indian universities to apply for post-doctoral qualifications once they have returned home. Nevertheless, the MoU does not yet include professional degrees such as engineering, medicine, nursing, pharmacy, law, or architecture.
"The United Kingdom and India are already key destinations for each other's students, and thanks to this agreement, those numbers will continue to rise. We are delighted to deliver on our promise to unblock restrictions on trade between our two nations and to make higher education in the United Kingdom even easier to access and more appealing to Indian students," said Anne-Marie Trevelyan, the United Kingdom's International Trade Secretary.
The British Council's Director for India, Barbara Wickham, stated that the agreement will be beneficial to thousands of young people and students of exceptional ability in both of our countries (India and UK)since it will make it easier to continue academic studies and recognise credentials for employment.
This will support even greater collaboration between our higher education sectors, nurture graduates who are ready to work globally through an education that is becoming increasingly internationalised, and further enable joint education, research, and innovation initiatives to investigate potential solutions for shared global challenges. We are especially excited that this announcement comes during the current iteration of India and UK Together, a Season of Culture, which is our historic event that celebrates India's 75th year of Independence.
Also Read: Study in Canada: Living Costs, Visa and Other Costs That You Should Need To Know.