Blog
MBBS in Russia: Top Medical Colleges, Eligibility, Living Cost for Indian Students.
Low cost combined with a very high quality of education makes MBBS in Russia a top choice for international students. All universities offering a course in MBBS are recognised by the Medical Council of leading countries such as the India, UK, USA, Middle East and the WHO.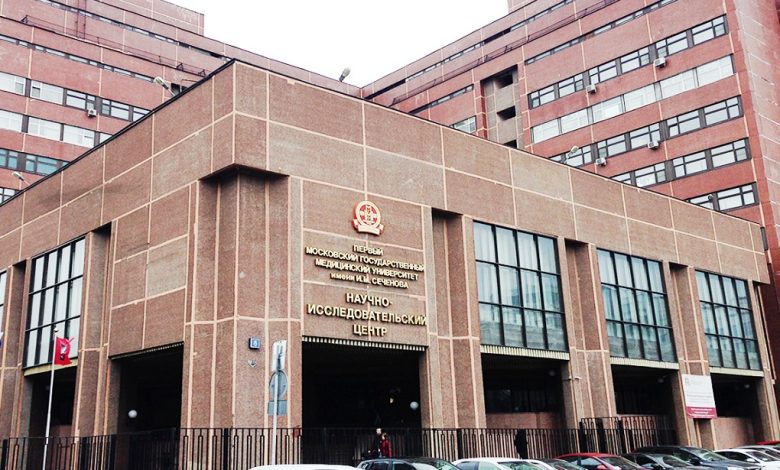 MBBS education in Russia is becoming increasingly popular among Indian students, as it is affordable compared to other countries and offers high-quality education. With more than 57 medical universities, MBBS is a sought-after course in Russia for international students. International students prefer to study MBBS in Russia as they offer highly subsidized tuition fees and accommodation. This is very low fees compared to other developed countries.

When it comes to studying MBBS abroad, Russia comes first in the list of top medical universities and destinations and thus for many aspiring doctors across the globe. The low tuition fee, minimal expense combined with the high quality of education in English medium makes MBBS in Russia a best choice for international students.

All the universities offering courses in MBBS are recognized by the Medical Councils of major countries like India, UK, USA, Middle East and WHO.
So it is no wonder that opportunities like MBBS in Russia excite and attract thousands of students from India and the number of students joining medical universities in Russia is increasing rapidly with each passing year.
This Article MBBS in Russia Includes:
A) General Eligibility Criteria
B) Documents Required
C) MBBS Curriculum in Russia
D) MBBS Student Life in Russia
E) Cost of Pursuing MBBS in Russia
F) MBBS in Russia vs MBBS in India
G) MBBS in Russia for Indian Students
H) Top MCI Recognised MBBS Universities in Russia.
Let us go through the table below and understand all the important parameters related to pursuing MBBS education in Russia:
| | |
| --- | --- |
| Name of The Course | Bachelor of Medicine and Bachelor of Surgery (MBBS) |
| Duration of the Course | 6 Years |
| Language of Study | English |
| Entrance Exam Required | NEET |
| Recognition | MCI and WHO |
| Basic Eligibility Criteria | Minimum 50% marks in 10+2 examination with PCB Subjects |

MBBS in Russia for Indian Students:
If you are in two minds about pursuing MBBS in Russia, here are a few reasons why you should go ahead with it.
Low Tuition Fee and Affordable Living Cost
Get worldwide recognition
Top-notch infrastructure
No donation fees and Study in English
MCI and WHO Approved Universities
Easy for International Students to Adapt.
Top MCI Recognised MBBS Universities in Russia:
Here is a curated list of the best universities to study MBBS in Russia as published by QS World University Rankings by Subject and Times Higher Education for World University Rankings 2021: Medicine & Dentistry. Candidates should note that while these leading ranking organizations follow unique ranking parameters, however, the results are very student-oriented keeping in mind the quality of education when compared to international standards.
| | |
| --- | --- |
| Name of the University | Location |
| Lomonosov Moscow State University | Moscow |
| I.M. Sechenov First Moscow State Medical University | Moscow |
| Pirogov Russian National Research Medical University | Moscow |
| RUDN University | Moscow |
| Saint Petersburg State University | Saint Petersburg |
| Kazan Federal University | Kazan |
| Bashkir State Medical University | UFA |
| Belgorod State National Research University | Belgorod |
| Pavlov First State Medical University | Saint Petersburg |
| Crimean Fedral Medical University | Simperofol |
General Eligibility Criteria for MBBS:
Russia has always been the top preferred destination for MBBS courses for Indian students. The eligibility criteria are not that tough for Indian students. Here's what they need:
Age: students must be 17 years of age on or before 31st December during the year of admission.
Marks: Student must have more than 50% marks in their 12th standard from science stream with subjects like Physics, Chemistry and Biology. The CBSE/ISC/State Board or any other equivalent board is required to pursue the course.
Entrance Exam: According to MCI Norms Indian applicants must qualify for NEET Exam to get MBBS admission in Russia.
Entrance Test: Unlike other foreign countries, IELTS and TOEFL are not mandatory requirements to study in Russia. But in top universities you will have to pass an online entrance exam and the subjects will be English, Chemistry and Biology.
MBBS Curriculum in Russia:
According to European norms, MBBS in Russia is a course that takes duration of 6-years. Further, these six years are divided into five years of education as per the curriculum, while the last year of education is an internship.
The medical students get to spend their first three years studying the academic aspects of medicine and the latter three years focusing specifically on practical skills.
The whole six years, of course, is divided into 12 semesters, which means two semesters each for a year.
Documents Required for MBBS In Russia:
You will be needing the following documents to pursue MBBS in Russia:
Passport with a validity of at least 18 months
10th Certificate and 12th Certificate
Birth Certificate
Four passport size photographs
Letter of acceptance from the Medical University of Russia
Documents of your HIV test
Authorizations of all documents from the Ministry of External Affairs (New Delhi)
Proof of legalization of all of your documents from any Russian Embassy
Receipt of payment of the fees of visa
Receipt of university + 1st-year tuition fees.
Cost to Study MBBS in Russia:
MBBS tuition fees in Russia are not that high as in India. MBBS tuition fees in Russia are subsidized by the Russian Government, which makes it affordable for Indian students to study MBBS in Russia. The average MBBS fee in Russia is 3500 to 4000 US Dollars (Rs. 2,80,000 to 3, 20,000 Indian Rupees) per year, which is the lowest fee for MBBS study abroad. Low-cost MBBS Fees and affordable living costs, attract more and more Indian students to study MBBS in Russia.
Living Cost in Russia for Indian Students:
Apart from university fee, you need to spend around USD 100 to USD 150 per month for food and other personal expenses. Living costs are slightly higher in Russia's major cities (Moscow and St. Petersburg). Russia is not such an expensive country as compared to other western countries.
Reasons to study Medical in Russia?
Here we are going to look at the benefits of studying MBBS in Russia.
All universities are public universities in Russia, meaning they are wholly managed by the Government of Russia
The admission procedure is relatively simpler
Degrees provided by Medical Universities of Russia enjoy worldwide recognition and is accepted by Medical Council of India and WHO as well
Medical students enrolled enjoy low and subsidized course fees, most universities provide accommodation to students and students get a chance to enjoy the European standards of living
And as mentioned earlier, the medium of learning is going to be English while pursuing the course so that international students are not put in a spot.
About Russia:
Russia, officially known as the Russian Federation, is the largest country in the world by land area, covering more than 17 million square kilometers. It is located in Eastern Europe and Northern Asia, and shares borders with Norway, Finland, Estonia, Latvia, Lithuania, Poland, Belarus, Ukraine, Georgia, Azerbaijan, Kazakhstan, Mongolia, China, and North Korea.
The capital of Russia is Moscow, and its population is around 146 million people, making it the ninth most populous country in the world. The official language is Russian, and the currency is the Russian ruble.
Russia has a rich cultural history, and is known for its contributions to literature, music, art, and dance. Some of the most famous Russian writers include Fyodor Dostoevsky, Leo Tolstoy, and Anton Chekhov, while Tchaikovsky, Rachmaninoff, and Stravinsky are among the country's most renowned composers.
Russia is also a major player in global politics and has been involved in numerous conflicts and diplomatic relations with other nations. The country has a federal semi-presidential republic form of government, with the President serving as the head of state and the Prime Minister as the head of government.
Russia's economy is largely based on its vast natural resources, including oil, gas, coal, and minerals. It is also home to some of the world's largest companies, such as Gazprom, Rosneft, and Lukoil. Despite its economic and cultural contributions to the world, Russia has faced significant challenges in recent years, including political tensions with other countries, economic sanctions, and domestic issues such as corruption and human rights violations.
Climate of Russia:
The climate of Russia is extremely diverse due to its large size and geographical location. The country spans over 11 time zones, from the Arctic Ocean in the north to the Black Sea in the south, and experiences a wide range of climatic conditions.
The majority of Russia has a continental climate, with long, cold winters and short, warm summers. In the winter, temperatures can drop below -30°C (-22°F) in some regions, while in the summer, temperatures can reach over 30°C (86°F). The coldest regions of Russia are in the far north, where temperatures can drop below -50°C (-58°F) in the winter.
In the southern parts of Russia, including the Caucasus region, the climate is more humid and subtropical, with warm summers and mild winters. The coastal areas of Russia, including the Black Sea and Caspian Sea regions, have a milder climate with cooler summers and warmer winters.
Russia experiences a lot of precipitation, with the highest levels occurring in the western regions. The northern areas of Russia receive snowfall for much of the year, while the southern regions experience more rainfall. Flooding is a common occurrence in some regions of Russia, particularly in the spring.
Overall, the climate of Russia can be challenging due to its extreme temperatures and large variations across the country. However, it also contributes to the unique natural landscapes and biodiversity of the region.
Education System in Russia:
Education in Russia has a long and rich history, with a strong emphasis on academic achievement and intellectual development. The country has a well-established education system that is free and compulsory for all children between the ages of 6 and 15.
The education system in Russia is divided into three main levels: primary, secondary, and higher education. Primary education consists of four years of elementary school, followed by five years of middle school. Secondary education includes two years of high school, where students can choose to specialize in different subjects.
Higher education in Russia is highly respected and is considered to be among the best in the world. There are over 1,000 universities and colleges in the country, offering a wide range of undergraduate and graduate programs in various fields of study.
In recent years, the Russian government has implemented a number of reforms to improve the quality of education in the country. These reforms have included increased funding for schools and universities, the introduction of new teaching methods and technologies, and greater emphasis on English language proficiency.
Despite these efforts, the education system in Russia still faces some challenges, including a lack of resources in some regions, low teacher salaries, and unequal access to education for certain groups of people. However, the country's commitment to education and its strong tradition of academic excellence continue to make it a leading destination for students from around the world.
Also Read: MBBS Abroad 2022; Russia-Ukraine war could push medical students to Germany, Spain, UK and Asian countries.