Job Updates
DSSSB Recruitment 2022: Applications Invited For 547 Teachers and Other Posts, Check All Details Here.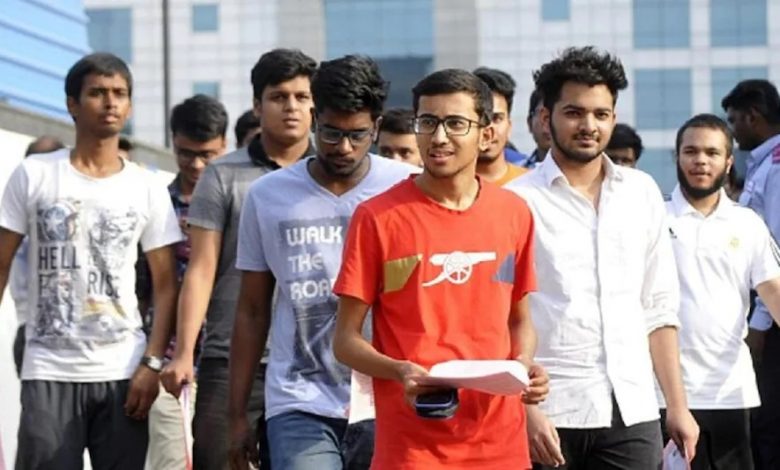 Candidates are invited to submit their applications to the Delhi Subordinate Services Selection Board (DSSSB Recruitment 2022) in order to be considered for the positions of Trained Graduate Teacher (TGT), Post Graduate Teacher (PGT), Manager, Deputy Manager, and other available positions. 
The official announcement states that the procedure of registration will start on July 28 of the year 2022. The application form must be submitted before the deadline, which is August 27, 2022. The organisation's total of 547 open positions will be filled as a result of this recruitment drive.
Students can submit their applications via the official website of the DSSSB, which can be found at dsssb.delhi.gov.in. Please continue reading for details regarding eligibility, the selection procedure, and other information.
Important Dates For DSSSB Recruitment 2022:
The registration process will start on July 28, 2022.
The closing date of the registration process is August 27 2022.
DSSSB Recruitment 2022: Vacancy Details:
Manager (Accounts): 2 Posts
Deputy Manager (Accounts): 18 Posts
Junior Labour Welfare Inspector: 7 Posts
Assistant Store Keeper: 5 Posts
Store Attendant: 6 Posts
Accountant: 1 Post
Tailor Master: 1 Post
Trained Graduate Teacher (Special Education Teacher): 364 Posts
Publication Assistant: 1 Post
PGT: 142 Posts
DSSSB Recruitment 2022: Eligibility Criteria:
Educational Qualification
Manager (Accounts): Professionally trained and certified as a Chartered Accountant by the Institute of Chartered Accountants of India. Or M.Com from a recognised university or institute.
Assistant Store Keeper: Matriculation or Higher Secondary education with science subjects (physics and chemistry) and preferred with ITI trained in Mechanical and Electrical Trades. Should be able to provide security at the necessary scale, which may be modified by the Delhi Administration on an as-needed basis.
Accountant: You need to graduate from a recognised university. Please refer to the official announcement for further information.
Age Limit:
For the large majority of the positions, the maximum age limit ranged from 27 to 35 years old; however, applicants with an age range of up to 52 years old were allowed to apply for the position of accountant.
Application Fees:
Candidates who are interested in applying for the positions are required to submit an application fee of one hundred rupees. The application cost is waived for candidates in the following categories: women, candidates belonging to the Scheduled Caste or Scheduled Tribe categories, persons with disabilities, and applicants who have served in the armed forces.
Selection Process:
The candidate will be chosen based on their performance in the One Tier / Two Tier examination system, as well as the Skill Test, the Physical Endurance Test, and the Driving Test, as appropriate. In the situation that any question(s) appearing on the exam is found to be invalid, the marks for those questions will not be examined, and the candidate's total score will be determined on a prorated basis (out of maximum marks).
How to Apply For DSSSB Recruitment 2022:
Beginning on July 28, 2022, applicants who are interested in the above-mentioned positions can submit their applications on the official website (dsssbonline.nic.in). Only submissions made through the online system will be considered. Any application that is submitted through a method other than the one specified above will be automatically rejected.
Candidates should be aware that once the online application form has been submitted, no requests for edits, corrections, or alterations (including changes to category) will be considered. This includes requests to modify the category for which they are applying. It is strongly recommended that students send in their applications well in advance to reduce the likelihood of interruptions and feelings of panic. Additionally, applicants should double-check before submitting that the application form does not contain any spelling or factual errors.
Also Read: IPPB GDS 2022 Result Declared; Check The List Of Selected Candidates.