Campus Placements
IIT Madras sees 32% increase in internship offers and 15 international internship offers on Day 1: List of top recruiters
The Indian Institute of Technology Madras is known both nationally and internationally for excellence in technical education, basic and applied research, innovation, entrepreneurship and industrial consultancy.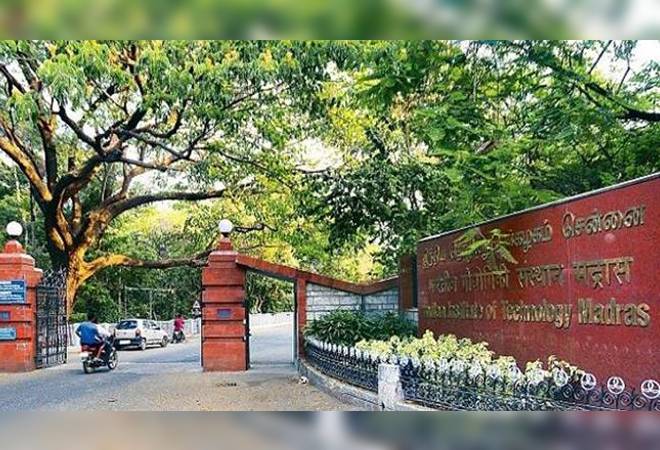 IIT Madras says the institute has registered a 32 per cent increase in internship offers received on the first day of campus internship drive for students of the 2022-23 batch. The first day of the internship drive was conducted in two sessions on 6th and 13th August 2022. The internship drive was conducted in hybrid mode with both in-person and online interviews.
The Highlights of Day One Sessions of Internship Drive include:
15 International internship offers were received from seven companies.
48 percent increase in the number of students who secured an internship.
28 percent increase in number of companies that visited IIT Madras for Internship.
Prof P Murugavel, Advisor (Internship), IIT Madras, said: "A professional internship is an integral part of students' careers where they get an opportunity to apply and fine-tune the skills they have learned. With companies shifting to an internship-based hiring model, it is also important for students to secure Pre-Placement Offers (PPOs) through the internship program."
"This year, the internship interviews are being conducted in a hybrid mode as opposed to the fully virtual process last year. I am happy to inform that the Day 1 of the interviews was successfully conducted with a record number of offers made by visiting companies," he added.
The international internship offers came for profiles in the US, UK, Hong Kong, Singapore, and The Netherlands. Of the total 37 companies that participated in Day One sessions of the Internship Drive, 13 companies conducted the interviews in physical mode on campus while another 24 conducted interviews completely online. Students could also attend the process remotely with one student attending from Canada.
The Top Recruiters in terms of Internship Offers for IIT Madras Students:
| | |
| --- | --- |
| Name of the Company | No of Offers |
| Texas Instruments | 40 |
| American Express | 20 |
| Boston Consulting Group | 17 |
| Goldman Sachs | 16 |
Also Read: IIT Madras Placements 2022: Records Highest Campus Placement Offers for an Academic Year.
Year wise Details of the IIT Madras Internship Offers: Internship Data Day 1 – 2020 to 2022
| | | | |
| --- | --- | --- | --- |
| Year | 2020 | 2021 | 2022 |
| Total Offers | 152 | 200 | 263 |
| Total Placed Students | 95 | 150 | 221 |
| Companies Visited | 20 | 29 | 37 |
| Profiles Offered | 27 | 38 | 63 |
| Companies Offering International Profiles | 2 | 3 | 7 |
About IIT Madras:
The Indian Institute of Technology Madras is known both nationally and internationally for excellence in technical education, basic and applied research, innovation, entrepreneurship and industrial consultancy. A faculty of international repute, a highly motivated and brilliant student community, excellent technical and supporting staff and an effective administration have all contributed to the pre-eminent status of IIT Madras. The Institute is proud to bear the laureate of being No.1 engineering university in India. More recently, IIT Madras has been given the title of Institute of Eminence.
In 1956, the German Government offered technical assistance for establishing an institute of higher education in engineering in India. The first Indo-German agreement in Bonn, West Germany for the establishment of the Indian Institute of Technology at Madras was signed in 1959.
The Institute was formally inaugurated in 1959 by Prof. Humayun Kabir, Union Minister for Scientific Research and Cultural Affairs. The IIT system has sixteen Institutes of Technology – the first of these to be instituted were at Kharagpur (estb. 1951), Mumbai (estb. 1958), Chennai (estb. 1959), Kanpur (estb. 1959), Delhi (estb. 1961), Guwahati (estb. 1994) and Roorkee (estb. 1847, joined IITs in 2001).
IIT Madras: A globally recognised Institute
IIT Madras is a residential institute with nearly 550 faculty, 8000 students and 1250 administrative & supporting staff and is a self-contained campus located in a beautiful wooded land of about 250 hectares. The campus is located in the city of Chennai, previously known as Madras. Chennai is the state capital of Tamilnadu, a southern state in India.
The Institute has sixteen academic departments and a few advanced research centres in various disciplines of engineering and pure sciences, with nearly 100 laboratories organised in a unique pattern.
IIT Madras has been the top-ranked engineering institute in India for four consecutive years as well as the 'Best Educational Institution' in Overall Category in the NIRF Rankings of 2019 put out by the Ministry of Human Resource Development.