Headlines
Teach in Mother Tongue Until Age 8, New Language Can Undo Learning: NCF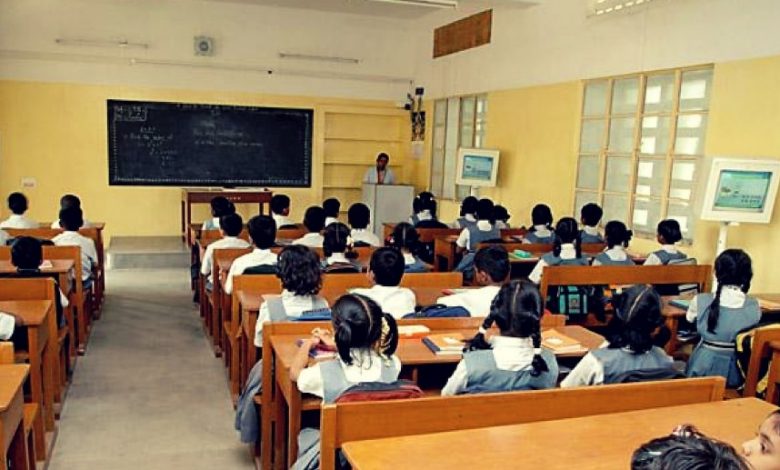 Teach in Mother Tongue: According to the National Curriculum Framework (NCF) for foundational stage education, which was released on Thursday by Union Education Minister Dharmendra Pradhan, children should be taught primarily in their mother tongues until they are eight years old in both public and private schools. This is because learning a new language "reverses the entire learning process" in the early years. It also mentions that English may be a choice for a second language.
The previous NCF, published in 2005, had similarly mentioned that in Early Childhood Care and Education (ECCE), the language of contact and communication would "usually be the child's first language or home language." It also stated, however, that due to socio-political circumstances, English must be taught as a second language at a young age, either in Class I, as several states have already done, or in the preschool setting.
The revised NCF, which covers pre-school and classes I–II, avoids giving specific guidance on when to introduce English. Although it doesn't say which grade, it says that English can be one of the second languages taught at the basic level.
Instead, it highlights the benefits of using the mother tongue as the main form of education, claiming that by the time kids start preschool, they have a good grasp of the "home language."
"If the child is taught with a new or unfamiliar language as the medium of instruction, the three-four years of experience that the child comes with gets completely disregarded, as a new language is taught from the beginning, at the cost of negating the foundational experiences, skills, and learning that the child has already accumulated, thus reversing the entire learning process," it states.
"Since children learn concepts most rapidly and deeply in their home language, the primary medium of instruction would optimally be the child's home language/ mother tongue/ familiar language in the foundational stage. This should be the approach in both public and private schools," it adds.
In a multilingual nation like India, where instructors may need to deal with a variety of languages in a classroom, the previous NCF had noted that language instruction is a challenging subject.
"For young children to acquire skills of speaking fluently in their language 2 or language 3 (which could also be English), a natural, communication-focussed approach that also uses scaffolding of their language 1 (primary medium of instruction) needs to be adopted," it says.
In a multilingual nation like India, where instructors may need to deal with a variety of languages in a classroom, the previous NCF had noted that language instruction is a challenging subject. "Any Indian language used as a medium of instruction in pre-schools, especially in towns and cities, poses problems for children coming from different language backgrounds and dialects," it had said.
Beginning with the National Council of Educational Research and Training, the NCF will provide the groundwork for improvements to the curriculum in schools (NCERT). In the next months, the NCF for the foundational level will be followed by its versions for higher courses, teacher education, and adult education.
However, the foundational stage edition of the NCF is more concerned with modifications to the teaching and learning process than it is with textbook reform. While the method of education plays a crucial role, play-based pedagogy and dealing with delayed learning are also major considerations.
By "Basant Panchami" of the following year, according to Pradhan, the NCERT should have finished creating the new curriculum and texts for the foundational level. In other words, the government is committed to carrying out the report's recommendations by February 2023.
"And in many cases, textbooks are not required at this level, states the report. It is understandable as most things will be play-based, story-based. The method of teaching will be very important. The report has suggestions not just for students, but teachers as well. We will work on war footing," he said.
Children in this age range "should not be burdened with textbooks," the study emphasises. Simple and beautiful textbooks can be taken into consideration during the final two years of the foundational period, or between the ages of 6 and 8.
According to the research, "there is a learning crisis in India right now," since children who are enrolled in primary school are not developing fundamental abilities like foundational reading and numeracy.
"During 2020-21, of the 19,344,199 students admitted in Grade 1, only 50.9% had pre-school experience. Of these, 24.7% had pre-school experience in the same school, 7.9% in another school and 18.3% in an anganwadi/ ECCE centre, respectively," it states.
Also Read: PM-Modi Launches Mission Schools and Projects Worth ₹4,260 Crore