Entrance Exams
NIOS Class 10 and Class 12 Admissions 2022: Registration Deadline has been Extended to July 31, Steps to apply.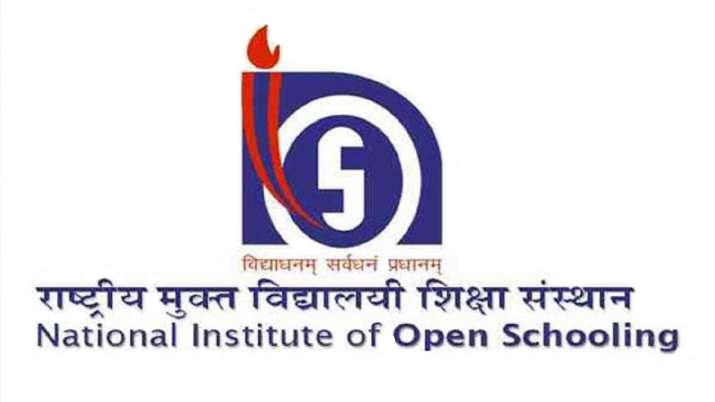 NIOS Admission 2022-23: On Saturday, the National Institute of Open Schooling (NIOS) announced that the registration deadline for classes 10 and 12 public exams has been extended. Candidates have until July 31, 2022, to submit their applications online at nios.ac.in, the official website of the National Institute of Open Schooling (NIOS), without any late fee, as stated in the official announcement. These classes' public examinations will take place in April 2023.
The National Institute of Open Schooling took to Twitter and posted the following message: "National Institute of Open Schooling is an autonomous organisation under the EduMinOfIndia, offering Academic, Vocational, and OBE courses through ODL mode." Now is the time to sign up for Secondary and Sr. Secondary classes through the online registration system.
National Institute of Open Schooling Class 10 and 12 Admissions: Step by Step Registration Procedures
Step 1: Visit the National Institute of Open Schooling's official webpage at sdmis.nios.ac.in.
Step 2: Now, select the register link on the homepage.
Step 3: Next, provide the necessary information.
Step 4: Then, upload the required documents.
Step 5: After then, click on the submit.
Step 6: Now, take a printout of the completed application form and download it for your records.
Eligibility Criteria:
Secondary: The minimum age to take admission in the Secondary Course is 14 years as on 31st July of Current year (for details, see prospectus)
A learner giving a self-certificate "I have studied enough to be able to pursue secondary course" is also eligible for admission to the Secondary Course.
A learner who had studied at the secondary level can also seek admission in NIOS either to complete his course or to improve his performance.
Sr. Secondary: The minimum age to take admission in the Senior Secondary Course is 15 years. As on 31st July of Current year (for details, see prospectus)
In order to take admission in the Senior Secondary course, the learner must have passed the Secondary course from a recognised Board.
The learner has to be ready with the Scanned copy/soft copy (jpg, jpeg files) of the given below documents which will be required to be uploaded while registering for the Admission to Secondary and Senior Secondary courses
Supporting Documents Required:
# Recent Passport size color Photograph
# Signature (preferably in Black Ink)
# Valid identity proof (like Aadhaar Card or Passport or Ration card or etc.)
# Valid proof of Date of Birth (like Aadhaar Card with date of birth printed on it in the dd/mm/yyyy format, Birth Certificate etc.)
# A valid proof of Residence (like Aadhaar Card with complete address printed on it, valid Passport etc.).
# Address proof i.e. Aadhaar Card/Water Bill/Electricity Bill/Voter ID/Ration Card/Indian
# Passport/Statement of Operational Bank Account/Appointment Letter from the Employer on Printed Letter Head, if living in rented accommodation – copy of any proof of permanent address along with present Rented Agreement
# Class 8th marksheet (in case of secondary course) or class 10th marksheet (in case of senior secondary course)
# Social category/Caste certificate (in case the learner belongs to SC/ST/OBC social category).o Ex-serviceman certificate (in case he/she is an Ex-serviceman)
# Disability certificate (in case he/she is having any kind of disability)
# Fail Mark sheet of previous Board, failing which Transfer of Credit (TOC) marks will not be
# Updated in NIOS result. If TOC Board marked with (*Other) is selected then the Result should be available on the Concerned Board Website or Learner has to submit result verification letter from Concerned Board as per NIOS norms
What is National Institute of Open Schooling (NIOS):
The National Institute of Open Schooling (NIOS) is "Open School" to cater to the needs of a heterogeneous group of learners up to pre-degree level. It was started as a project with in-built flexibilities by the Central Board of Secondary Education (CBSE) in 1979. In 1986, the National Policy on Education suggested strengthening of Open School System for extending open learning facilities in a phased manner at secondary level all over the country as an independent system with its own curriculum and examination leading to certification.
What does NIOS do?
The National Institute of Open Schooling (NIOS) provides opportunities to interested learners by making available the following Courses/Programmes of Study through open and distance learning (ODL) mode.
Open Basic Education (OBE) Programme for 14+ years age group, adolescents and adults at A, B and C levels that are equivalent to classes III, V and VIII of the formal school system.
Secondary Education Course
Senior Secondary Education Course
Vocational Education Courses/Programmes
Life Enrichment Programmes
Envisages schooling by providing a learning continuum based on graded curriculum ensuring quality of education for children, neo-literates, school drop-outs/left-outs and NFE completers.
For implementation of OBE programme, the NIOS has partnership with about 853 Agencies providing facilities at their study centres. It is a sort of academic input relationship with partnering agencies. The NIOS provides resource support (such as adaptation of NIOS model curricula, study materials, joint certification, orientation of Resource Persons and popularisation of OBE) to the voluntary agencies and Zila Saksharta Samities (ZSSs) etc., for implementation of its OBE programme.
How does NIOS Function?
NIOS operates through a network of five Departments, 23 Regional Centres, two Sub Regional Centres, two NIOS Cells, and more than 7400 Study Centres (AIs/AVIs) spread all over the country and abroad.NIOS is the largest Open Schooling system in the world with cumulative enrolment of 4.13 million (during last 5 years).
Also Read: ITI Admission 2022: Everything You Need to Know About the Registration Procedure and Counselling Date.