Campus Connect
The University of California and Plaksha University Are Working Together To Conduct Joint Research And Develop Data Science Programmes.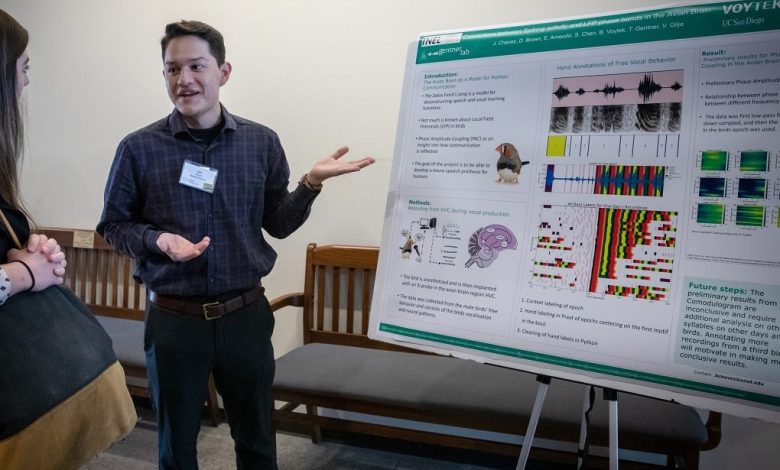 Plaksha University, which can be found in Mohali, Punjab, has just signed a memorandum of understanding (MoU) with the University of California San Diego's Halıcıoğlu Data Science Institute (HDSI). An agreement between the two institutes to collaborate on research and data science projects has been signed. Plaksha Institution, on the other hand, asserts that it will construct a technological university of "global eminence."
According to the statement released by the university, the MoU covers topics such as cooperation in the domains of computer science and data science in addition to other areas of mutually beneficial interest that are of interest to both of the institutions.
Research internships are going to be shared between the two universities as part of the pact.
During this time, more specialised, shorter-term programmes, such as executive training programmes, workshops, and visits, will take that role. In addition, scholar mobility, researcher mobility, student mobility, and faculty researcher mobility will all be included in cooperative research and development projects, as well as publications and materials and information exchange.
At the campus of Plaksha University in Mohali, Professor Rudra Pratap, who is the Founding Vice-Chancellor of Plaksha University, and Professor Pradeep K. Khosla, who is the Chancellor of the University of California, San Diego, signed the Memorandum of Understanding (MOU).
Professor Rajesh Gupta, who is also the Qualcomm Endowed Chair in the Department of Computer Science and Engineering at the University of California, San Diego, recently became a member of Plaksha's Academic Advisory Board and served as the General Co-chair of Plaksha's Conference on AI. From the University Of California San Diego, he will serve as the leader of this partnership.
Professor Rudra Pratap, who was formerly the Deputy Director of the Indian Institute of Science and is now the Founding Vice-Chancellor of Plaksha University, stated that "It is a great opportunity for our students and faculty to define their academic careers using the expertise of both institutions."
In a statement, the Chancellor of the University of California, San Diego, Professor Pradeep K. Khosla, said, "With the help of this collaboration, students from Plaksha University and HDSI will be tremendously inspired to work on engaging research projects, and they will have the opportunity to interact with faculty members from both institutes." We look forward to connecting with them on a variety of exciting and innovative initiatives.
What is Data Science?
Data Science builds upon models and methods in information, statistics and computation by drawing particular attention to the sources of data and their effect upon the nature and quality of data.  Practical use of digital data in our daily lives, and the need for cross-disciplinary, collaborative and scalable real-world solutions have raised attention to the scientific and technological basis for understanding and exploiting data.
Also Read: GISMA Business School: Best Business School in Germany for Ambitious Students to Build up Career.