Education News
Vinod Dua Veteran journalist and Pioneer in Hindi TV journalism passes away.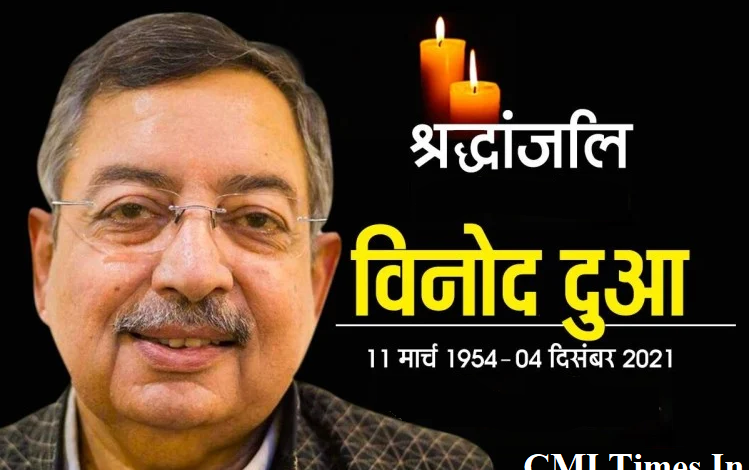 Veteran journalist Vinod Dua, 67, passed away on Saturday, he was in an intensive care unit of a Delhi hospital. Earlier this year, he had contracted Covid-19 and was hospitalised when his condition deteriorated.
Coming from a family of Saraiki Hindus, Dua was born and brought up in Old Delhi. He completed his graduation in English from Hansraj College, and his MA also in English from DU. Before entering the world of journalism, Dua was active in the theatre circles of Delhi.
A pioneer in TV journalism in India, Vinod Dua worked with Doordarshan and NDTV for the larger part of his journalistic career besides doing shows on other TV channels and online portals.
His foray into journalism began with Doordarshan, where he was part of several shows including Yuva Manch, Yuv Jan, Jawan Tarang, and Aap Ke Liye. In the 1980s, Dua along with NDTV co-founder Prannoy Roy started election analysis on Doordarshan — giving him his first major brush with fame.
Taking to social media, his daughter Mallika Dua wrote: "Our irreverent, fearless and extraordinary father, Vinod Dua has passed away. He lived an inimitable life, rising from the refugee colonies of Delhi to the peak of journalistic excellence for over 42 years, always, always speaking truth to power. He is now with our mom, his beloved wife Chinna in heaven where they will continue to sing, cook, travel and drive each other up the wall."
Further, she informed that the cremation would take place on December 5 at Lodhi crematorium at noon.
Vinod Dua and his wife Padmavati 'Chinna' Dua had contracted Covid during the second phase of the pandemic. Both had to be hospitalised in a Gurugram hospital. Chinna Dua succumbed to Covid-19 in June after a prolonged battle with the disease.
He will always be missed in the journalism world. His presence on the TV screen instilled a sense of credibility. May God give strength to his family to bear this loss.