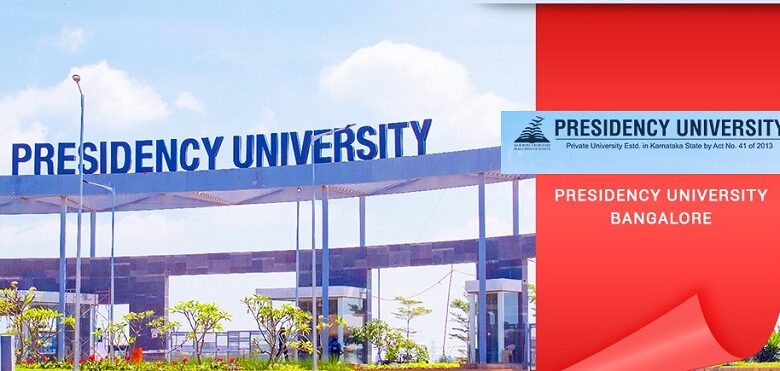 The school of engineering at Presidency University envisages to transform young inquisitive minds into engineers of tomorrow having strong fundamental knowledge, excellent skills, the right attitude and active members of the community.
It is recognised by the University Grants Commission (UGC) and also a member of the Association of Indian Universities (AIU). It is reaccredited with an "A+" Grade by the National Assessment and Accreditation Council (NAAC).
School of Engineering, Presidency University, Bengaluru, has been Ranked No. 1 in Pan India under Top Emerging Engineering Institutes, Ranked No. 4 under Emerging Engineering Institutes-Placement, Ranked No. 7 under Emerging Engineering Institutes-Research Capability by Times Engineering Institute Ranking Survey 2021 [Source: Times of India News Paper, Wednesday. 30 June, 2021]
The B.Tech. programme is a FOUR-year course (academic years). Each academic year has TWO semesters during which courses are offered as per the structure. Some courses may be offered during the summer term too. The first year builds a strong foundation with basic courses in humanities, sciences, mathematics and engineering sciences. Core courses specific to the discipline are offered from the second year onwards. Electives are offered from the THIRD year onwards, helping the students choose the courses of their choice.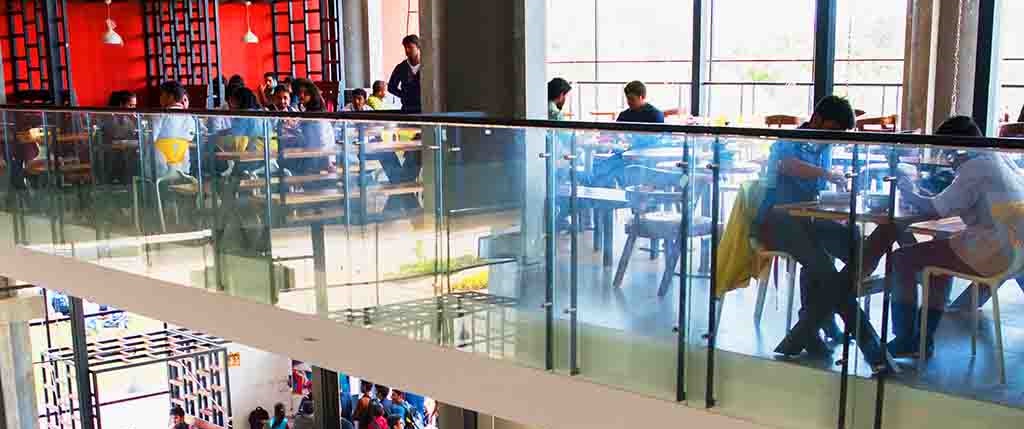 INDUSTRIAL PRACTICE [IP]
"The Industrial Practice (IP) programme bridges the gap between world of work and academia".
The curriculum through IP finds a formal method of bringing the reality of the professional world into the educational process. It is a part of the total programme and takes the classroom for a period of 7 ½ months to a professional location where students get involved in finding solutions to real-life problems of the industry. The programme requires the students to undergo the rigour of the professional world in form as well as in substance, providing them an opportunity to apply their classroom knowledge to live issues in the industry.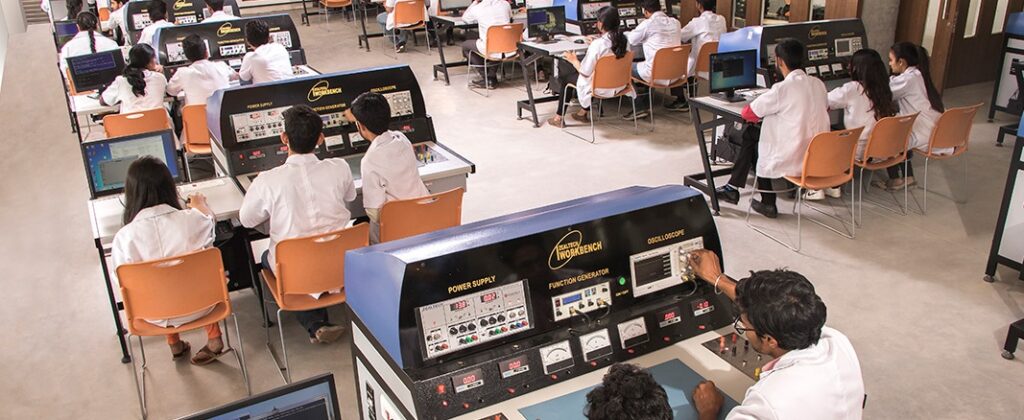 The IP programme has two components, namely Industrial Practice – I (IP-I) and Industrial Practice – II (IP-II). For the undergraduate B.Tech programme, IP-I is conducted for a duration of eight weeks during the summer following the second year second semester, and IP – II, having a duration of five and a half months, is implemented during either of the semesters of the final year. For undergraduate B.Tech students, Industrial Practice has a total weightage of 25 credits.
Presidency University has tie-ups with companies majorly from IT/ software and retail sectors. The placement cell in Presidency University Bangalore emphasis on provides training and skills to students so that their chances in getting job offers will increase. The students are trained on professional and personal skills such as building self confidence, training on effective communication skills, team building and leadership qualities, design thinking, presentation skills, training for aptitude. Mandatory 75% attendance is necessary is required from the students in order to be sit in placements.
Major recruiters include Infosys, Aditya Birla Group, TCS, Adecco, WIPRO, ORACLE, Vedanta, Axis Bank and many more.
For admission assistance or any query call us at Students Admission Helpline: 1800-891-3651.
The pages slugged 'Campus Connect' are equivalent to advertisements and are not written and produced by CMI journalists.