Campus Connect
Kaziranga University: Among India's 100 Most Admired Brands in Education.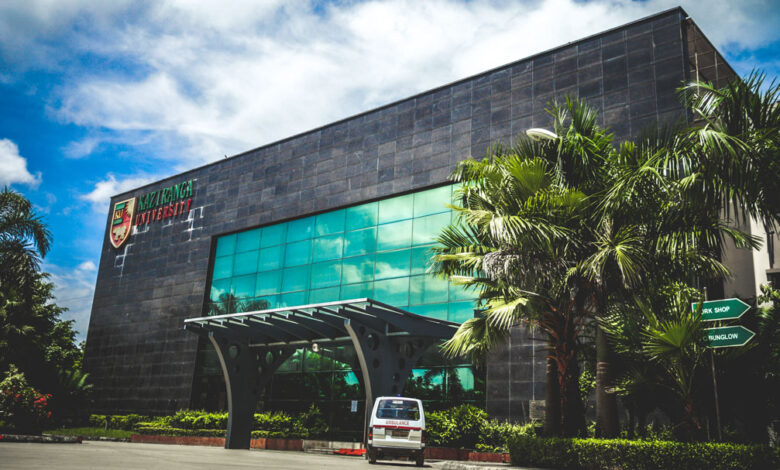 Steve Jobs once said, "Innovation distinguishes between a leader and a follower." The essence of these words is embedded in the spirit of Kaziranga University (KU). Kaziranga University situated in the North-East India, Kaziranga University has become an epitome of innovation and has been adjudged among "Top institutes in North-East for best innovation practices" by Institution's Innovation Council (IIC), Ministry of Education, 2020. With a vision of holistic development backed by a world-class education, Kaziranga University aims to identify and nurture youth's aptitude.
This vision drives the mission of the University to make North-East India the genesis of first-hand technologies and socio-economic discoveries. The University is surrounded by a peaceful and serene atmosphere, elevated by nature. It is situated near the World's Largest River Island – Majuli and the World Heritage Site – Kaziranga National Park. The six schools of Kaziranga University are the :
# School of Business (SOB),
# School of Engineering and Technology (SET),
# School of Health Sciences (SHS),
# School of Basic Science (SBS),
# School of Social Science (SSS) and
# School of Computing Sciences (SCS).
KU SOB was ranked 2nd in the category of top B-Schools (Govt & Private) by state by CSR and Global Human Resource Development Centre in 2020. Kaziranga University's Team Tejas of SET became the first-ever and the only University from the North-East to participate in the Electronic Solar Vehicle Championship organised by ISIE and Chandigarh University and won the Team Spirit Award and IESE Future Award. These achievements highlight the calibre of Kaziranga University in providing a nurturing ecosystem for the students.
It is a University with Industry 4.0 ready infrastructure powered by SIEMENS Mechatronics Systems, Industrial Automation Labs powered by BOSCH Rexroth, TAL Brabo Industrial Robot, AWS, IBM Cloud, and Oracle Cloud for B.Tech/M.Tech students. Other courses like MBA and BBA offer case-study based learning programmes so that the students are absorbed in the corporate world and case-study based on-field educational curriculum for BSW, MSW, Health and Basic Science courses.
Industry 4.0 Approach and KUbuntu Clan: With Industry 4.0 in place, the world demands futuristic skill-sets and contemporary approaches to enhance the global dynamics, which Kaziranga University has delivered with distinctive soft-skill programs and KUbuntu culture, aiming to build collaborative personalities and that of co-creators.
Students are taught and guided by world-class faculty having patents in their kitty, including research scholars and professionals with global expertise and extensive exposure. They have worked and researched in countries like the USA, UK, Japan, Germany and have supported the University in becoming a global knowledge hub.
KU became the first academic partner of ASSAM STARTUP-NEST, which resulted in the success story for their alumni. The success of KU can be seen in the global footprint of its alumni with companies like AUDI (Germany), TCS, Wipro, HCL, Decathlon, and more.
The pages slugged 'Campus Connect' are equivalent to advertisements and are not written and produced by CMI journalists.