Campus Connect
Hindu College Launches New Research Centre to Promote Scientific Temper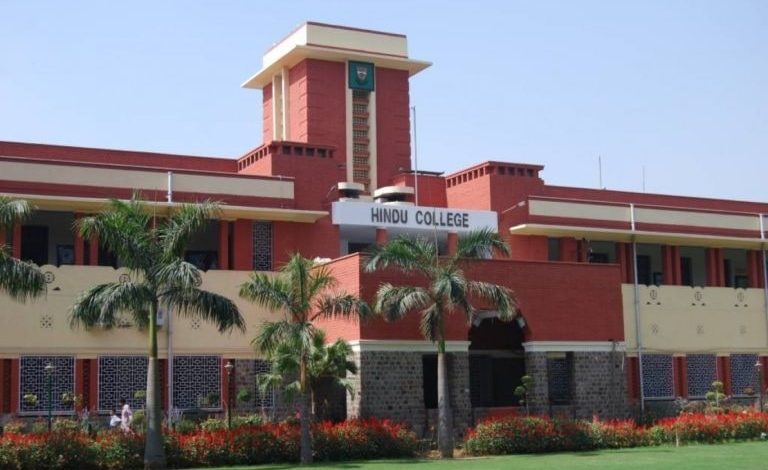 To promote scientific temper among students Delhi University's Hindu College has launched a new research center. It's an interdisciplinary research center for the sciences, humanities, social sciences, and finance sectors.
This research center has a five-story building that has been set in association with Relaxo. It comprises 20 laboratories, specialised multimedia lab, a state-of-the-art indoor auditorium, an open-air theatre, and an 800-seater outdoor auditorium.
The science research labs have cutting-edge equipment including FTIR, ED-XRF, GC, GC-MS, Tunable light source, Rotor-evaporators, CO2/O2 incubation, stability chambers, and environmental chambers.
It aims to offer students as well as researchers a common platform to share their new innovative ideas in various fields such as chemistry, perfumery, life sciences, gender studies, history, etc. This platform will aid in connecting researchers with educationists to gain insights into the industry. The college president is of the opinion that students have enough possibilities for scientific research in practice.
"We are hoping that this new research centre will be able to host more workshops, seminars, and discussion panels," Anju Srivastava, principal of Hindu college. Additionally, she added that the college is hoping "this new centre will motivate students, faculty members and researchers to carry out more detailed research projects, and discussions."
About Hindu College
Hindu College is a constituent college of the University of Delhi in New Delhi, India. It offers undergraduate and postgraduate programmes in sciences, humanities, social sciences and commerce. In 2022, it is ranked 2nd nationally by National Institute Ranking Framework (NIRF) under Ministry of Human Resource Development (Government of India).
It has been awarded 'Star College' status for its Department of Biotechnology by the Ministry of Science and Technology (Government of India). The college has produced many notable alumni in the fields of Law, Economics, Science, Psychology, Business, Philosophy, Literature, Media, Cinema, Military, Sports and Politics. Notwithstanding its name, students from all religions are admitted to Hindu College.
Also Read: IIFT Launches MBA Programs; Registration starts in December, here check eligibility and steps to apply