MBA
Why MBA After BSc? Here Know Top 7 Reasons
This degree offers you ample opportunity with a handsome salary and position in society. You must be wondering HOW? Aren't you? Here are the top 7 reasons why you should do an MBA after BSc.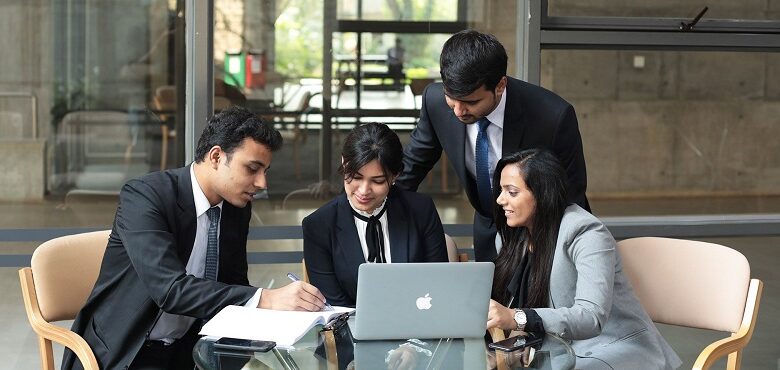 MBA After BSc: Are you done with your graduation? Are you in a dilemma about what to do now? Then you have landed the correct palace as here you will know what to do after BSc to kick your career to the heights. We know that after graduating in India there are very few opportunities nowadays. Individuals have to pursue some professional courses for their career growth. One such course is MBA. This degree offers you ample opportunity with a handsome salary and position in society. You must be wondering HOW? Aren't you? Here are the top 7 reasons why you should do an MBA after BSc.
How MBA is worth after BSc?
MBA is an acronym for Masters of Business Administration, a post-graduation program that every industry or employer searches for. The courses offer several paths to individuals and advance their careers. It is regarded as one of the worthiest degrees that many recent graduates desire to pursue. You have a wide range of options to choose the specialized MBA courses and gain expertise in that. After earning your BSc, you have a variety of options. Many recent graduates enroll in MBA programs to advance their professional development and master different management facets. Your management and interpersonal abilities play a vital role in determining your MBA salary after your BSc.
Instead of its multiple career opportunities, the students hesitate to pursue MBA. As they have infinite questions in their head about the course and its scope. "Is this way different from my field?", "Is it consistent?" Numerous doubts might pop up, but MBA after BSc is worth it, it is not a bad idea. How can I be sure? Here find the exact reasons:
Reasons Why MBA after BSc is a Good Option
The following are a few awesome reasons that might clear all your dilemma and doubts you have now regarding the degree MBA course:
Advances your Career
We all know the world keeps changing, it's dynamic. With the advancement of technologies, the expectation of the industry is also increasing from new or fresh candidates. They demand several new and updated skills that aid in growing their organization. An MBA with BSc will give an edge to your career and make you unique from the crowd. It aids you to explore better job opportunities with high salary packages across the country or outside the country.
Expand Your Options
As we know today the world demands a mix of skills. Pursuing MBA after BSc will aid you to develop both technical as well as managerial skills. Are you getting confused? Let us understand with an example, suppose you are BSc in Computer Science, and to skyrocket your career you did MBA. After that, you are eligible for both technical openings as well as managerial openings. The following are a list of the various option you can opt for an MBA after BSc:
Hospitality management
Healthcare management
Pharmaceutical management
Laboratory management
Fashion Designing
Media management
Environmental management
Disaster management
Rural management
Aviation management
General management
Strategic management
Operations management
IT management
There are plenty of options available to choose from for your career growth. You should opt for the specialization relevant to your graduation degree.
Extensive Business Network
It will aid you to build your network and increase your connections. Many graduates who pursue MBA after BSc claim that it assists them in learning new abilities and information. Many also mentioned how the business school's networking possibilities enabled them to change their jobs to a different industry.
Graduates of BS can launch a firm in the future with the aid of an MBA degree. It facilitates their networking with aspiring business owners and eventually presents excellent chances for professional advancement. After earning a BSc in chemistry or another specialty, you can pursue an MBA and consequently broaden your network.
Capability to Work in Various Sectors
The most prominent benefit of an MBA degree is that it offers individuals the ability to work in various sectors such as education, logistics, retail management, healthcare, construction, etc. Other sectors are IT, manufacturing, consulting, software, banks, government organizations, e-commerce, etc.
Enhances Skills
Individuals who pursue an MBA enhance or develop various skills such as managerial skills, Communication skills, management skills, marketing skills, decision making, problem solving, time management, critical thinking, attention to detail, organization, analytical thinking, and leadership skills. All these mentioned skills are essential to get high paid jobs as the prominent assets of the companies and recruits not only search for hard or theoretical skills but also seek soft skills. Doing an MBA after BSc will aid you to develop your personality and offer exposure to industry insights.
MBA is flexible
Yes, it is true with the recent advancement of ed-tech industries, now you have the option to pursue an MBA degree along with your work either part-time or online courses. Managing both a full-time job and MBA is easy and can be done simultaneously. If you want to do MBA after BSc but don't want to leave your job as you can manage to do it along with your job.
Highest Paying Job
Doing an MBA after BSc will skyrocket your career. Getting a high pay job is one of the most prominent reasons why many opt to do an MBA. it will help you to develop your professional skills and help you to get placed in the best companies with the highest package salaries. However, your salary packages also depend upon your chosen specialization. The average income per annum is rs 5-7 lakhs.
Apart from this, there are numerous other reasons you must opt for an MBA after BSc.
Also Read: IIFT Launches MBA Programs; Registration starts in December, here check eligibility and steps to apply