Study Abroad
Study in USA; Courses, Colleges, Eligibility, Entrance Exams & Scholarships, Cost of Living
International students are always eager to visit the US and experience the higher education system there.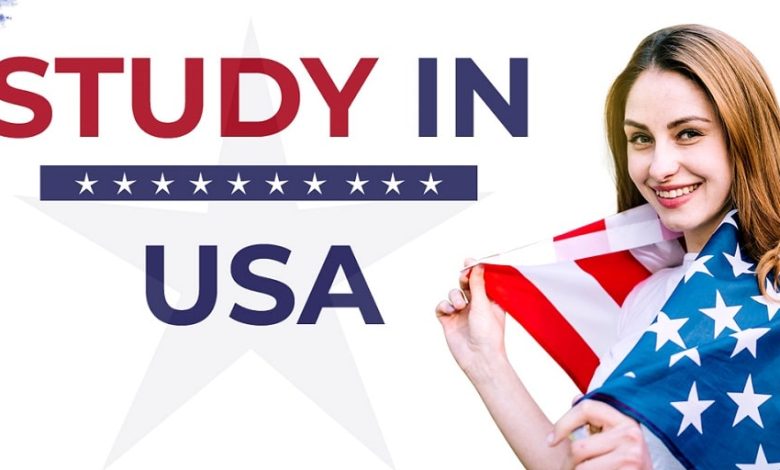 Study in USA: Studying in the USA can be a great opportunity for international students to gain a high-quality education, experience American culture, and advance their careers. According to US Citizenship and Immigration Services (USCIS), in 2022, 1,99,812 Indian students went to US for higher studies. US is home to the maximum number of top universities in the world. International students are always eager to visit the US and experience the higher education system there.
Why Study in USA:
American universities have carved a niche for themselves in STEM courses. International students seeking to pursue higher studies in STEM courses prefer to go to USA as compared to other options. Moreover, it is not just STEM courses, students wishing to study business, management or arts courses can also look for top universities in the US. There are several reasons why international students choose to study in the United States:
High-quality education: The US has a reputation for providing high-quality education, with many of its universities ranking among the top in the world. USA colleges and universities are known for their rigorous academic programs, innovative research, and state-of-the-art facilities.
Career opportunities: The US is home to some of the world's largest and most innovative companies, and many employers actively seek out graduates from US universities. Studying in the US can provide students with access to a wide range of career opportunities and help them develop the skills and knowledge needed to succeed in today's global workforce.
Cultural diversity: The US is a melting pot of cultures, with people from all over the world living and working together. Studying in the US can expose students to a wide range of perspectives and help them develop a global mindset.
Language skills: English is the primary language of instruction in most USA colleges and universities, so studying in the US can help students improve their English language skills. This can be an important asset in today's global economy, where English is often the language of business and diplomacy.
Extracurricular activities: US colleges and universities offer a wide range of extracurricular activities, from sports and music to clubs and volunteer opportunities. These activities can help students develop new skills, make friends, and enrich their overall college experience.
Overall, studying in the US can be a great way for international students to gain a high-quality education, explore new opportunities, and prepare for a successful career in the global workforce.
Here are some general steps to help you get started on your journey to study in the USA:
Choose a school and program: Research schools and programs that match your interests, academic background, and career goals. Consider factors such as location, size, academic reputation, and cost.
Check admission requirements: Each school has its own admission requirements, so make sure you carefully review the criteria for the schools and programs you are interested in. Some common requirements include transcripts, test scores (e.g., SAT, ACT, GRE), essays, and letters of recommendation.
Apply to schools: Once you have identified the schools and programs you are interested in, you can begin the application process. Many schools have an online application system, and you may need to submit additional materials such as test scores and transcripts directly to the schools.
Apply for a student visa: If you are accepted to a school in the USA, you will need to apply for a student visa. You can do this through the US Department of State's website, and you will need to provide documentation such as a passport, proof of financial support, and a letter of acceptance from your school.
Prepare for your move: Once you have been accepted and obtained your student visa, you can begin to prepare for your move to the USA. This may include finding housing, arranging for transportation, and purchasing health insurance.
Attend orientation: Many schools offer orientation programs for international students, which can help you get acclimated to your new surroundings, meet other students, and learn about the resources available to you on campus.
Studying in the USA can be a rewarding experience, but it requires careful planning and preparation. It's important to start early, research your options thoroughly, and stay organized throughout the process.
Also Read: Netherlands an Ideal Study Abroad Destination for International Students; Here's why?