Study Abroad
Study Abroad Programs: Courses Popular in UK Among Indian Students.
The UK visa system is welcoming to foreign students, allowing them to stay in the country for up to two years after graduation.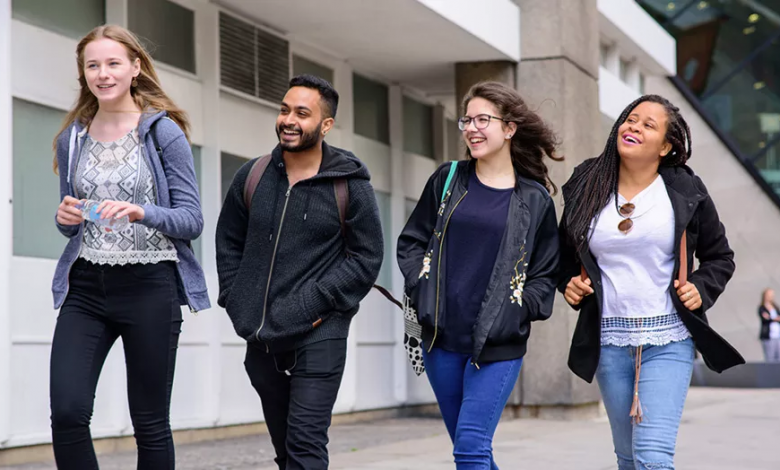 With over 50,000 Indian students here, India is the UK's second largest study abroad programs market and this number is growing. Computer science, engineering, medicine and law are all popular subjects but most of the Indian students come to UK for vocational education.
Broadly speaking, there are three types of master business programs to choose from in the UK. These are conversion, extension and professional extension programs. Admission to each type of program depends on qualifications, and which one to study depends on where you want to take your career after graduation.
A route into the business world:
Conversion degrees enable students from any undergraduate background to apply skills learned in other fields. Many students have brains the size of large planets, but are unable to demonstrate to employers that they have an interest in business and the business acumen to pursue firms. A conversion degree allows graduates to demonstrate both.
Also Read: Smartwatch VS Fitness Band or Smartband : It is important to understand the key differences between the two.
About 60% of the conversion degree students come from non-business backgrounds, with the remainder having a bachelor's of business degree. The 'original' conversion business degree is an MBA but only 6% of Indian business students in the UK choose this course. However, conversion degrees such as International Business, Management, International Marketing and International Banking and Finance are the most popular subject options.
It is important that the conversion program you choose is structured with a number of taught skill and understanding modules and a short, focused project report or dissertation. This is because if you get into your conversion program without any business background, you need these taught modules to acquire enough business skills to be successful after graduation.
The program should also focus heavily on employability with internship opportunities built into the curriculum. Even better if internships are offered in many countries around the world so that you have a complete understanding of country borders and how to do business in different business cultures. All incredibly useful for your professional business life that will follow.
There are many reasons why so many Indian students choose the UK for their study abroad programs such as the language, the similarities between the Indian and UK education systems, and the UK has a long tradition of Indian students entering higher education.
The UK visa regime is also welcome for foreign students, all now able to stay in the country for two years after graduation, giving them plenty of time to find a job, and gaining a decent amount of experience . Make sure your program meets all of the career objectives that are right for you.