Study Abroad
MBBS in Nepal for Indian Students: Why Nepal a good option?
Nepalis warmly accept international students and it will be quite easy for Indian students to adapt to Nepal. Hence, it is a great place to study and will give you the right boost for your career as a doctor.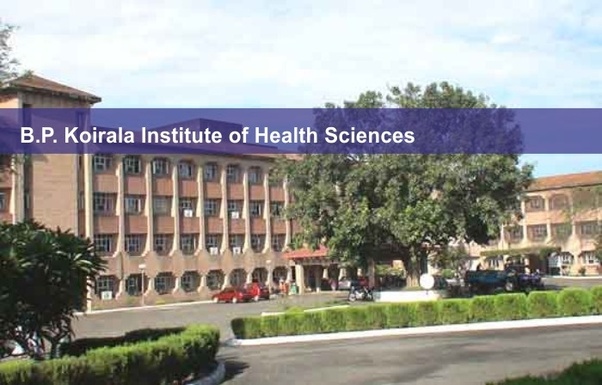 Studying MBBS in Nepal is a amazing opportunity for medical students across the world. Many foreign students especially Indian students are inclining towards MBBS course in Nepal.
Nepal and India enjoy cordial relations due to which MBBS for Indian students in Nepal becomes a smooth endeavor. Medical colleges in Nepal are most sought after by international students, so enrolling in MBBS courses can be competitive. Eligible candidates can take admission in top medical colleges of Nepal. Studying MBBS courses in Nepal is a wonderful opportunity for medical students across the world.
The Medical Education Commission Nepal has started the registration for Medical Education Commission Entrance Exam, Nepal MECEE-UG-2021). Candidates who are qualified in the NEET entrance test and eligible for admission in MBBS and BDS in India can apply.
MBBS in Nepal: Registration Open for MBBS UG Courses 2021 Session.
Why Nepal can be an option for Indian students to study MBBS?
International standard curriculum
Merit-based selection process
Excellent infrastructure
No visa required for Indian
Relatively affordable fees
Simple documentation procedure
High-quality practical as well as theoretical knowledge
Implementation of modern equipment and technology
Less problem with the language barrier as Nepalese and Indian languages are quite similar and easy to catch up.
Safe for foreign students
Affordable accommodation facilities
Lays the foundation for better post-graduation courses
Universities and Medical Colleges In Nepal:
Many universities and colleges of the country are approved by MCI. Few reputed medical universities are Kathmandu University, Tribhuvan University, Patan Academy of Health Sciences and B.P Koirala Institute of Health Sciences. These universities have different medical colleges under them that provide MBBS course to students. Based on the merit, these universities select students for medical courses. Few colleges also provide scholarships to students.
Course duration in Nepal: Five and Half Years (5.5 Years)
Pre-Clinical: Two Years (4 Semesters)
Clinical: Two and Half Years (5 Semesters)
Internship: One year of compulsory rotating residential
Fee Structure for MBBS Course (Estimated)
The total package – 54-65 Lakh.
Admission Process In Nepal for Indian Students:
The admission process is transparent and unbiased however admission in Nepal at the lowest package is competitive too and preparations need to be done. English is the medium of instruction. Colleges have an entrance test and students are selected on a merit basis.
All the admissions will do by Medical Education Commission (MECEE) Nepal. Student Helpline for MBBS in Nepal: 1800-891-3651.