Study Abroad
MBA in Germany: Germany for Ambitious Students to Build up Career.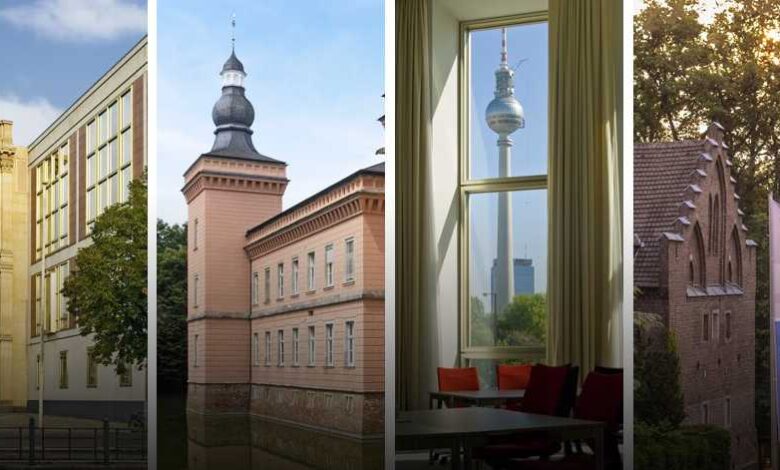 International colleges and universities have awesome education systems to upgrade academic careers of students. Advanced countries like the UK, the US, Canada and Germany are well-known for providing high quality modernized training with impressive practical guidance to optimize the skill of students seeking the handsome salary packs with solid emoluments. Germany is often described as the land of ideas and opportunities. A major hub for technology, research, and innovation, Germany is one of the most sought-after countries for international students looking to pursue their MBA in Germany.
Germany boasts having the largest and most stable economy in the whole of Europe and ranks 4th in the world as reported by the World Bank. The country enjoys being a haven for higher studies, especially in the field of Business Administration. Historically speaking, Germany is home to great minds such as the famous physicist, Albert Einstein; philosopher, Karl Marx and has a rich history dating back to the Second World War. And as the country continues to strive towards development with its prominence in research and development, there remains little doubt that Germany is the country for pursuing your Masters – especially if research is what interests you.
Education in Germany is relatively cheaper than in other European countries. Most of the state-funded universities offer free of charge higher education programs. Some highly specialized courses, however, might attract tuition fees. Candidates are required to pay an Administration Fee at the start of each year.
For candidates pursuing MBA in Germany, it is possible to get an MBA degree via different modes. Students can opt for the MBA full-time study program, which would take between 12 to 24 months to complete depending on the opted program, state, and university.
Students can also opt for the MBA half-time study program, where candidates would be employed with an organization and required to study in the evenings or over the weekends. Because of the limited study time, the duration of the MBA in Germany course would be much longer.
MBA programs are offered by almost 90 business schools in the country. Of those, some 14 business schools in Germany offer MBAs that are accredited by AMBA, AACSB, or EQUIS.
What this means is that students can pursue their MBA degree in many different places across the country. Many choose Berlin, for its international environment and culture. However, other cities, like Frankfurt, the country's finance center, Munich, and Hamburg, are also good choices, among others.
Eligibility Criteria:
Universities in Germany are often funded by the state but not essentially regulated by it. In other words, eligibility criteria and cut off are independently decided by the various universities in Germany. Hence, it is possible for every university to have some unique eligibility criteria and it is always advisable for aspirants to check with the university officials for the specific eligibility criteria of the program.
Scholarship Programs and Living Costs:
Living in Germany, on the other hand, is on par with most of the European cities and the cost of living in Germany is approximately €700 – €1000 per month. There are lots of scholarship programs available for pursuing Higher Education in Germany which would eventually lessen the financial burden on the student.
Financial Aid:
To make living even further affordable, international students will also have the opportunity to work part-time to ease their living expenses. International students are eligible to work 20 hours per week. This part-time work facility will not only help them ease their living expenses but also allow them to gain relevant work experience in their field of interest.