Campus Connect
GISMA Business School: Best Business School in Germany for Ambitious Students to Build up Career.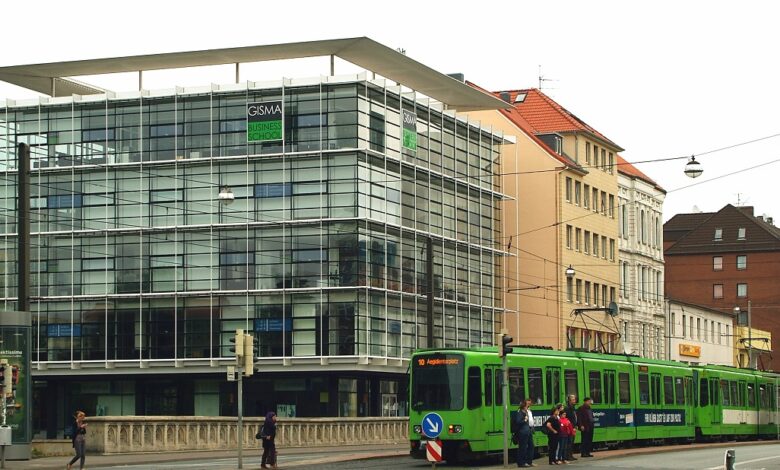 International colleges and universities have awesome education systems to upgrade academic careers of students. Advanced countries like the UK, the US, Canada and Germany are well-known for providing high quality modernized training with impressive practical guidance to optimize the skill of students seeking the handsome salary packs with solid emoluments. GISMA Business School, a reputed and accredited MBA training institute based in Germany, has introduced a number of new MBA courses covering the areas of strategic management, international digital marketing and entrepreneurship.
GISMA Business School has elaborated the scope of having knowledge in risk management to face the music to overcome critical conditions like recession in the financial market. Even trainees will come into contact with sophisticated blockchain technology to deal with the online crypto industry. So, it will be a compact MBA course with online workshop facilities to innovate knowledge bank of students.
MBA courses are now much sought-after and young generation is showcasing their interest to go abroad for admission in the reputed MBA colleges to build up their lives. Same way, Indian job applicants are trying hard to find the world famous universities and MBA training institutes for studies.
The economic infrastructures in the global arena are fast changing with innovation in marketing system. Large size multinational companies recruit qualified MBA professionals and managers to accelerate the mobility in the growth of the business. They need creative and competent manpower for awesome business management and controlling administration in the commercial organizations.
Special Scholarship Program with 50 % Relaxation in Training Cost:
Your dream will be materialized if you like to visit Germany for completing MBA in GISMA with a chance to acquire special scholarship program to reduce the training expenses. The college offers a 50 percent cost reduction. Take the calculator for having an overall estimated amount to be reduced from the total expenditure. €11,500 is saved.
Eligibility for Admission in GISMA:
Sound proficiency in English
Bachelor's degree in business administration
3 years of working experience
Course Duration
12 to 24 months with practical training at the workshops
Total Package for Completing MBA Course
EU: €21,000
Non EU: €23,000
After getting certificates from GISMA, you will have the bright professional career to beckon you. Your salary pack will be around €100,000 per year with the higher possibility of earning more bucks through the process of escalation. GISMA is the best destination for highly ambitious meritorious MBA students to join this business school for having the innovative education in business administration.
Student Helpline: 1800-891-3651. WhatsApp-8377010124
The pages slugged 'Campus Connect' are equivalent to advertisements
and are not written and produced by CMI journalists.