Study Abroad
Hotel Management Courses around the world: list of colleges, eligibility criteria, application procedure, and admission test.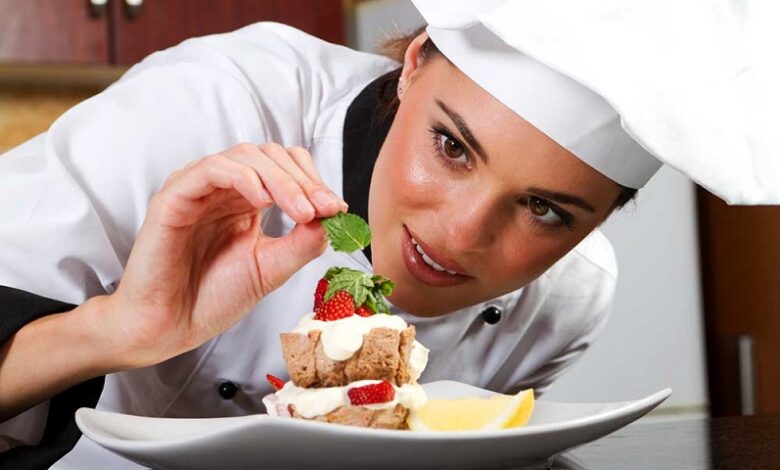 Are you searching for the perfect hotel management courses and institute abroad for yourself but are confused about which would be the right choice for you. We know that it could get extremely difficult for you to evaluate and find out popular hotel management Institutes that would fulfil your dreams.
A degree in hotel management will open the door to a world of exciting career opportunities. Apart from this, individuals will also get the chance to go to exciting places abroad. The options are truly unlimited whether they wish to work with Hotels, Resorts, Airports, Multinational Companies, Hospitals, Cruise ships or other organizations affiliated to the tourism industry.
Candidates looking to pursue Hotel Management can check out our list of colleges, eligibility criteria, application procedure, and admission test providing Hotel Management Courses around the world.
Eligibility Criteria
Candidates who desire to join the course in hotel management abroad must have finished their class 12. They are also required to be no less than 18 years of age. The aspirants are needed to also provide original attested copies of any academic & professional qualifications at the time when asked. Apart from all this, students must also have a minimum level of competency in the English language – as much as IELTS 6.0 Academic. A valid IELTS certificate of not above 2 years old must also be submitted.
General Criteria
Those candidates who are above 20 years at the time of application are permitted mature-age consideration. This will, however, be based on the proof of higher studies the students have taken after high school. A work experience of at least 12 months and IELTS certification are needed by the candidates. The admission of the candidates will be done on their basis of their academic performance as well as the outcome of a personal interview with their designee or Admissions Manager.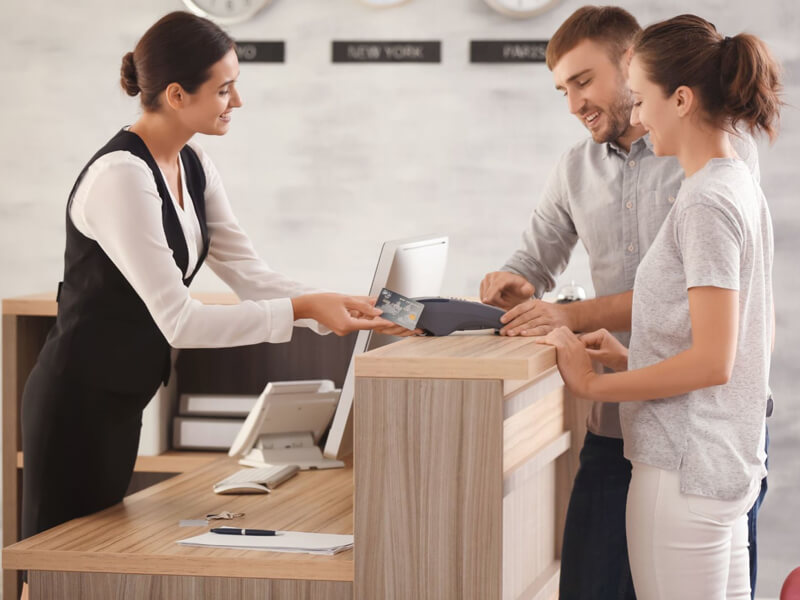 Application Procedures
Candidates can apply for the course in hotel management by registering directly in the website of the colleges or university. The administrator of the institution will review the application and will get back to the aspirants as soon as possible. The online applications will be available year out, but the procession of the application will only be done twice. The candidates must also pay the necessary fees at the time of applying.
Application Requirements:
# The application form should be accompanied by the designated application fee.
# Transfer certificate (should be translated into English if required)
# Mark lists of exams attended
# Letter of recommendation
# ACT or SAT scores (if taken)
# Declaration of monetary support from the family or sponsor of the student. This should accompany a bank letter or current statement of the bank.
# English language proficiency certificate (IELTS or TOEFL)
# Visa – Candidates require a student's visa as to study in a foreign country.
# Tax – Candidates must have a tax file number (TFN).
Overseas Student Health Cover (OSHC) – This is compulsory for all foreign students. This will have to be paid and collected before the visa.
List of Admission Tests
# Scholastic Aptitude Test (SAT)
# American College Testing Assessment (ACT)
# International English Language Testing System (IELTS)
Test of English as a Foreign Language (TOEFL)
So, we are listing a few foreign colleges that offer courses in Hotel Management colleges for you. We suggest that you go through the list presented by us so that you can make a more informed decision regarding where you could consider pursuing your HM course.
Australian International Hotel School, Australia,
Cornell University, School of Hotel Administration,
Florida Culinary Institute, Florida International University,
Le Cordon Bleu Australia, Australia,
Michigan State University, School of Hospitality Business, USA.
Phoenix College, Arizona,
Shannon College of Hotel Management, Ireland,
Thames Valley University, UK,
The French Culinary Institute, New York, NY and
University of Queensland, Australia etc.