Headlines
Why are Indian Institute of Technology Delhi and IIT Bombay Revamping Their Curriculum?
The two most coveted IITs revising their curricula surely raises a number of issues, including whether such a change is necessary, what kinds of adjustments are being made, and why this decision was made.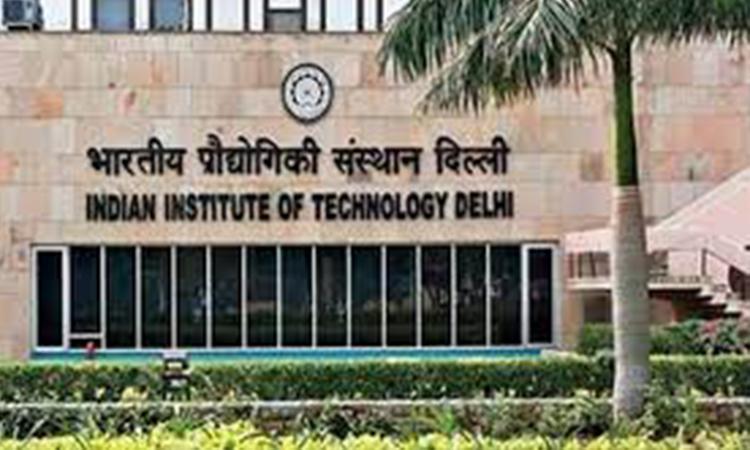 The incoming class of BTech students at IIT Bombay will follow a brand-new course syllabus. At Indian Institute of Technology Delhi, a panel has been established, and reforms are anticipated to be put into place before the start of the next academic year.
The two most coveted IITs revising their curricula surely raises a number of issues, including whether such a change is necessary, what kinds of adjustments are being made, and why this decision was made. Additional curriculum revision has undoubtedly made the headlines, especially in the post-pandemic age, when the educational landscape has already seen a profound transformation in terms of methods and practises.
Why is there a curriculum revamp at Indian Institute of Technology Delhi and IIT Bombay ?
The necessity to adapt the curriculum at IIT Bombay to the shifting career patterns drove this change. The institute saw in recent years that the graduating classes were choosing a variety of careers, some of which were unrelated to the fundamental engineering ideas students study. The revised curriculum is anticipated to have as its ultimate goal assisting students in becoming leaders in their chosen professional paths.
The curriculum of IIT Delhi, according to its director Professor Rangan Banerjee, must keep up with the rate of change in the information and technological world.
In order to transform an IIT from merely being a technical institute to a full-fledged university, both IITs share the goal of offering a holistic approach and a well-rounded education.
What are these changes?
As part of their usual core engineering curriculum, management, entrepreneurship, and design courses will soon be offered to IIT Bombay engineering students in addition to humanities subjects. The non-engineering topics, often known as HASMED or HAS (Humanities, Arts, Social Science, Management, Entrepreneurship, Design), are of major importance in the new course curriculum. This is in addition to a STEM (Science, Technology, Engineering, and Mathematics) multidisciplinary approach paired with the fundamental engineering disciplines of the branch a student is studying. At IIT Bombay, the mandatory engineering drawing workshop has been replaced by a "Makers Space" where students must design and build an original good or service from scratch. The approach will also be multidisciplinary in this case.
The committee charged with revamping the curriculum at IIT Delhi will concentrate on giving students tasks and chances to interact with real-world situations. The committee will endeavour to increase course flexibility, especially in light of the launch of numerous new programmes including Artificial Intelligence, Data Science, and Cyber Security, which may be of interest to students in addition to their core engineering course.
Why are these changes happening now?
While it's crucial to remember that the IIT curriculum has frequently undergone revision, this revision has also been anticipated. The last time the curriculum of both IITs was revised was more than ten years ago. Even though they added a number of new courses and made some additions and subtractions to the core curricula of the various engineering faculties, it became clear that a completely new strategy was needed to address the shifting demands and the emergence of various sectors with skill sets that were aligned with technological knowledge.
IIT Bombay's Dean of Academics, Prof. Avinash Mahajan, claims that the last time the curriculum was modified was in 2007."Even as the old curriculum did offer several options of electives from different disciplines, the new curriculum has made HASMED and STEM courses a part of the course curriculum," he said.
 The curriculum must continually change to remain current, according to both IITs."The challenge today is that we are dealing with a generation of students that has a smaller attention span. Classroom teaching alone cannot be the focus. We have to make them work on real-life projects, so they can learn actual problem-solving," said Prof. Banerjee.
Also Read: IITB (IIT Bombay) Overhauls UG Curriculum to Suit Changing Career Trends