Headlines
UP Government 1 lakh smartphones, tablets to be distributed to students on Atal Bihari Vajpayee's birth anniversary.
The UP government is preparing to give laptops and tablets to one crore youth on the occasion of the birthday of former PM Atal Bihari Vajpayee on December 25.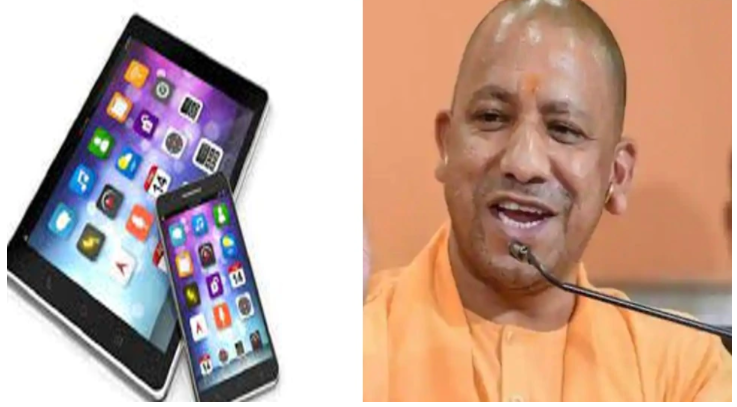 The UP government is all set to give free laptops and tablets to one crore youth on the occasion of former PM Atal Bihari Vajpayee's birthday on December 25. Digital devices will be distributed by CM Yogi Adityanath.
Meritorious students and girls from all the districts of Uttar Pradesh will come to Atal Bihari Vajpayee Ekana Stadium. So far, more than 38 lakh youth have registered for the distribution.
Students of MA, BA, BSc, ITI, MBBS, MD, BTech, MTech, PhD, MSME and Skill Development will be receiving the mobiles and tablets.
For the first time in the history of the country, such a large number of youths will be given free smartphones and tablets. Kumar Vineet, special secretary for IT and electronics, said that over 38 lakh youths had registered on DigiShakti, where registration is still open.
In the first phase, 60 thousand mobiles and 40 thousand tablets will be distributed and companies will supply the devices through the Gem portal on December 24.
The UP Government Chief Minister will distribute 60,000 smartphones and 40,000 tablets in the first phase of the scheme. Two thousand crore orders have been issued for mobiles and tablets for this distribution.
On the occasion, Yogi Adityanath will also launch "Digi Shakti Portal" and "Digi Shakti Adhyayan App". "Digi Shakti Adhyayan App" is installed in all smartphones and tablets.
Students in large numbers, including girls from every district of the state, will participate in the programme. Through these smartphones and tablets, they will not only get content for studies but information related to employment will also be given.
Through the "Digi Shakti Adhyayan App", the concerned university or department will provide study material to students. Along with this, information about employment-related schemes and other such youth welfare schemes will also be given by the government through boot logo and wall paper.