Headlines
UGC, AICTE noticed institution about "Janjatiya Gaurav Diwas" on 15th November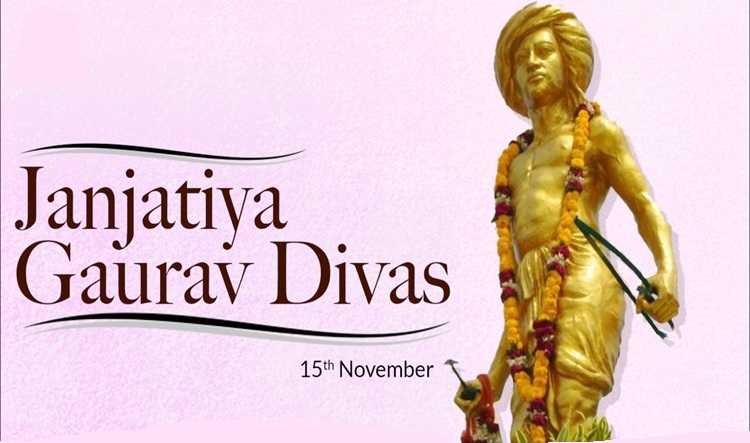 UGC ( University of Grant Commission) and AICTE ( All India Council for Technical Education) asks institutions to celebrate 'Janjatiya Gaurav Diwas' on 15th November. As its, is the birth anniversary of tribal freedom fighter Birsa Munda and the Government of India declared this day "Janjatiya Gaurav Diwas'."
It also mentioned in the UGC's notice to conduct a debate competition on the theme 'Contribution of Janjati Heroes in Freedom Struggle' and other activities. Students shall be complimented for their work.
The program will be conducted with the purpose of spreading the legacy of tribal leaders like Birsa Munda, other famous personalities, and unacknowledged tribal heroes.
Additionally, "All the universities and their affiliated colleges/institutions are requested to encourage their faculty, staff, and students to carry out activities and celebrate 'Janjatiya Gaurav Diwas' on November 15 with zeal and enthusiasm. Events/programs organised on this day may also be promoted through social media platforms for wider outreach".
Janjatiya Gaurav Diwas: A Glimpse of Brisa Munda
An iconic tribal leader, freedom fighter, and social reformer, Birsa Muda from Ulihatu in Jharkhand, belongs to the Munda tribes. He was born on 15th November 1875 and died on June 9, 1900, in the Ranchi Central Jail. Throughout his lifetime, he valiantly fought against the oppressive system of the British colonial authority and rose to fame as "Bhagwan." He organised , oversaw the tribal uprising, and called on the people to "Ulgulan" (revolt).
Birsa Munda led the tribals primarily to forestall land grabbing by the non-tribals ending them up as bonded labourers of their land. Although he lived for under 25 years, he woke up the tribal mindset and mobilised them within the little city of Chhotnagpur and was a terror for the British Rulers.
Thereby, conducting these events will motivate future generations to honor the national sacrifices made by tribal freedom warriors, carry on their legacy, and ensure the preservation of tribal culture, art, and rich tribal history.
Also Read: Supreme Court Upholds 10% EWS quotas in Admissions and Jobs