Headlines
Russia Ukraine War Updates: Indian student dead in Kharkiv shelling, says MEA spokesperson.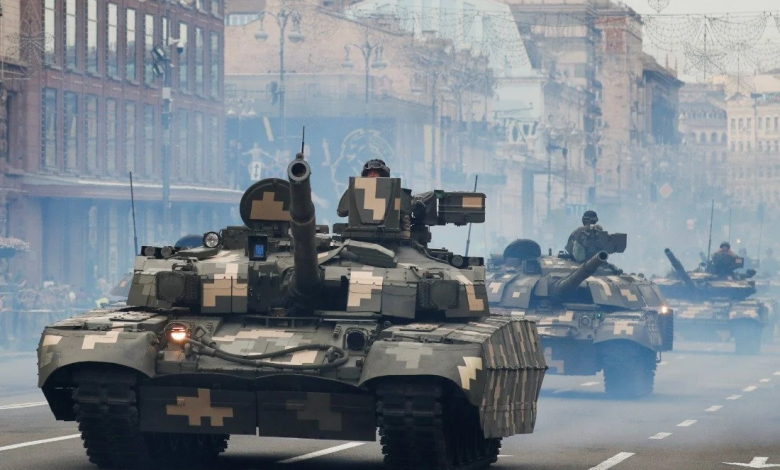 Russia Ukraine War Updates: An Indian student lost his life in shelling in Kharkiv on Tuesday morning, MEA spokesperson Arindam Bagchi stated. "With profound sorrow we confirm that an Indian student lost his life in shelling in Kharkiv this morning. The Ministry is in touch with his family.We convey our deepest condolences to the family," he tweeted.
The student has been identified as Naveen Shekharappa Gyanagoudar, 20, from Karnataka. He was a fourth-year medical student at the Kharkiv National Medical University in Kharkiv.
"Naveen was shot dead around 10.30 am Ukrainian time today. He was standing in the queue before a grocery shop when the Russian army fired at people. We have no information about his body. None of us was able to visit the hospital, probably where it is kept now," said Sridharan Gopalakrishnan, who was Naveen's hostel mate.
Also Read: Russia Ukraine War; News Updates
More than 70 Ukrainian servicemen were killed by a Russian rocket attack and dozens of civilians have died in "barbaric" shelling, Ukrainian authorities said Tuesday, as a huge Russian military convoy approached the capital Kyiv. The Indian embassy in Kyiv, in an advisory issued Tuesday, asked Indians asked to leave Kyiv urgently through 'any means available'.
Russia Ukraine War Updates:
The advisory comes as Moscow strengthened its attack on Ukraine and closed in on the capital, Kyiv, even as talks aimed at stopping the fighting yielded only an agreement to keep talking. Amid ever-growing international condemnation, Russia found itself increasingly isolated five days into its invasion, while also facing unexpectedly fierce resistance on the ground in Ukraine and economic havoc at home. The UN has said that at least 102 civilians, including seven children, have died in Ukraine since the Russian invasion began. Meanwhile, an embattled Ukraine moved to solidify its ties to the West by applying to join the European Union, a largely symbolic move for now.
Sources: indianexpress.com