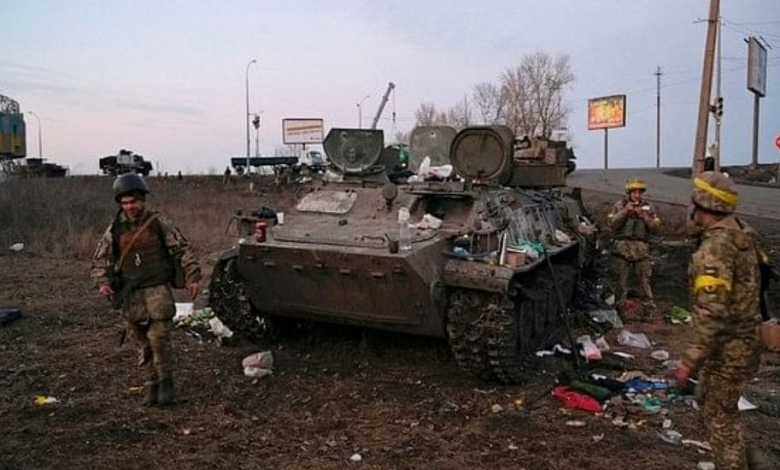 Russia Ukraine War News Updates: It is the fifth day since Russian President Vladimir Putin declared war on Ukraine, leading to heavy fighting and airstrikes across the country. According to Ukraine, 352 civilians have been killed since Russia invaded the country.
Russia Ukraine talks have began at the Belarus border. Ukraine has said their goal for the talks was an immediate ceasefire. Meanwhile, Russian President Putin has directed his defence minister and chief of the military's General Staff to put the country's nuclear deterrent forces in a "special regime of combat duty." Responding to Russian aggression in Ukraine, Belgium, Finland and Canada have joined the list of countries that have shut down their airspace to Russian planes. Western nations led by the US also announced a new set of economic sanctions on Russia.
Russia Ukraine War : Russian missiles hit Ukrainian administration building, residential areas
Kharkiv region head Oleg Synegubov said on Tuesday that Russian missile attacks hit the centre of Ukraine's second-largest city, including residential areas and the regional administration building, as Moscow started day six of its invasion. Synegubov said Russia launched GRAD and cruise missiles on Kharkiv but that the city defence was holding. "Such attacks are genocide of the Ukrainian people, a war crime against the civilian population!" he said. Wearing a flak jacket and a helmet, Synegubov said in a video posted on social media on Tuesday morning that it was too early to know the number of casualties.
All peaceful citizens of Kyiv can leave the capital of Ukraine without hindrance: Russian Defence Ministry
Russian Defence Ministry confirms that all peaceful citizens of Kyiv can leave the capital of Ukraine without hindrance via Kyiv-Vasilkov road which is open & safe. "This operation doesn't impact critical civilian infrastructure," said Russia representative at UNSC meeting. (ANI)
We stand ready to help neighbours stranded in Ukraine: India at UNSC meet:
"Given that safety of Indian nationals is of paramount importance to my govt, senior ministers from GoI are being deployed as Special Envoys to Ukraine's neighbouring countries. We stand ready to help neighbours stranded in Ukraine," said India's Permanent Representative at UNSC meeting. (ANI)
India to provide urgent relief supplies, including medicines, to Ukraine:
"Taking into account the humanitarian requirements in Ukraine, my govt has also decided to provide urgent relief supplies, including medicines & these are being dispatched tomorrow," said India's Permanent Rep to UN, TS Tirumurti, at UNSC meeting. (ANI)
Sources: TOI & ET