Headlines
NIT Patna Student Aditi Tiwari got Highest ever Package of Rs 1.6 crore.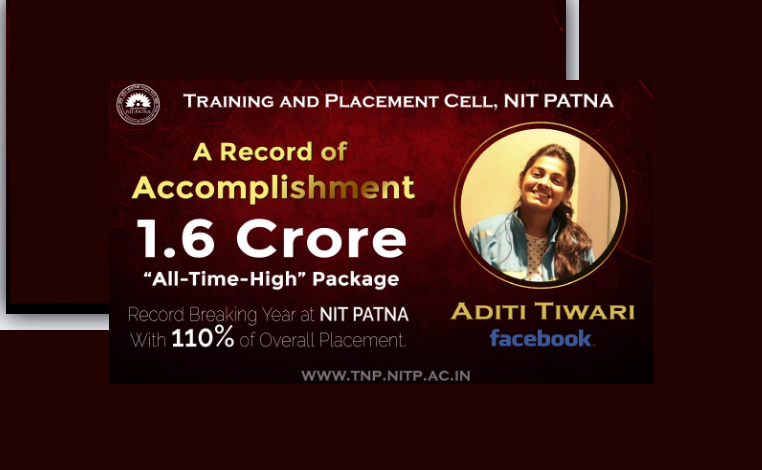 NIT Patna has registered the highest ever package of Rs 1.6 crore in this year's placements, according to the Institute's Training and Placement Cell.
Aditi Tiwari, a final year student of Electronics and Communication, has secured an all-time high package. Aditi's father is an employee of Tata Steel while her mother is a government school teacher.
It was a record breaking year with 110% overall placement in NIT Patna. Earlier this year, the highest package received by a student of NIT Patna was Rs 50-60 lakh.
The 2022 placement season broke the previous five years' records.
The last two years of the Covid-19 pandemic have created a lot of pressure for students to graduate as the campus placements were badly affected.
Now as normalcy is slowly returning, the campus placement situation is also returning to pre-Covid levels, giving students better chances of getting the job of their choice than before.
National Institute of Technology Patna, formerly Bihar School of Engineering and Bihar College of Engineering, is a public engineering institution located in Patna in the Indian state of Bihar. It was renamed as NIT Patna, by the Government of India on 28 January 2004.
Also Read: IISc Bangalore launches BTech in Mathematics in Computing; Admission through JEE Advanced.