Headlines
Kashi Vishwanath Corridor: PM Modi will inaugurate today.
The mega facelift project, built over 550,000 square feet, comprises 24 buildings that include an emporium, a museum, a sacred kitchen, a Vedic library, a center for storing ancient texts, a city gallery and a food court.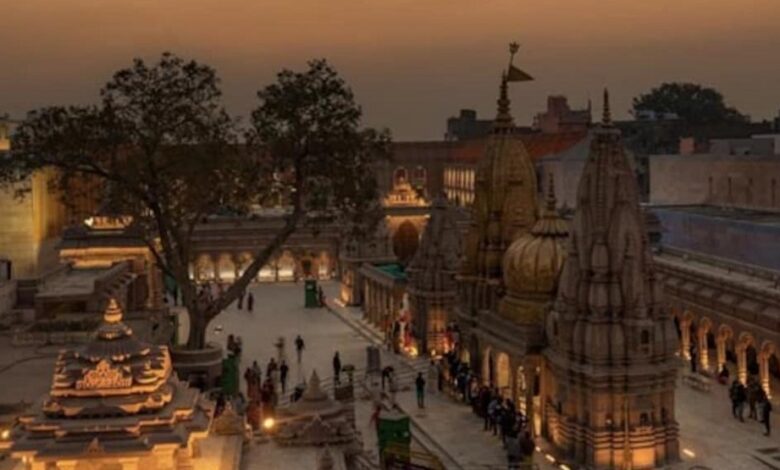 Prime Minister Narendra Modi will on Monday inaugurate the Kashi Vishwanath Corridor, which was the PM's long dream to build an easily accessible route connecting the Kashi Vishwanath temple to the banks of the river Ganges. The foundation stone for the project was laid by PM Modi on March 8, 2019.
The project is spread over 5 lakh square feet in which more than 40 ancient temples have been renovated and beautified. 23 new buildings were constructed to provide various facilities to the devotees.
"The original structure of the Kashi Vishwanath temple has not been tampered with; it has been allowed to remain as it is. The corridor has increased the facilities for the tourists and beautified the temple premises."
PM Modi is expected to reach Varanasi airport on Monday morning and then travel to Sampurnanand Sanskrit University campus by helicopter. He will then travel to Kal Bhairav Mandir and then take a water route to reach the ghat adjoining the corridor.
"Prime Minister Modi will reach Kashi Vishwanath Dham from the ghat side, and then inaugurate the corridor. He will take a walk in the premises of the new corridor, and see the buildings erected," the Varanasi DM told ANI. The programme will last about 2-3 hours.
Over 3,000 seers, artistes and other noted personalities have assembled at the venue to witness the inauguration on Monday, December 13.
A team of about 100 people including 55 camera persons, senior officials and other staff are currently camping in the holy city, to "showcase tomorrow, 'Divya Kashi, Bhavya Kashi' to the masses.
"There are 24 buildings in the corridor. All buildings have been constructed and beautified. These are being decorated with special lights for the programme," said SKVSADB chief executive officer. A special sky beam light system has been installed in the corridor, to be visible from around 2km away.