Education News
ICAR University Ranking 2020: Check Top 20 Agriculture Universities in India.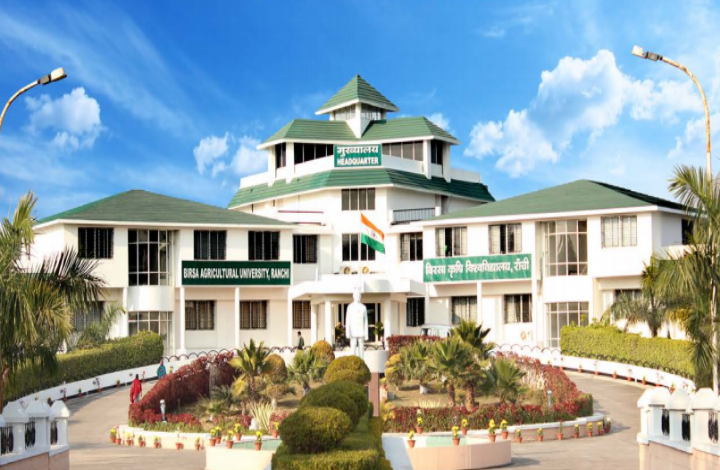 A major part of India's GDP comes from agriculture and allied activities. Hence, there are ample career opportunities in agriculture (and not limited to just being a farmer!) In the present scenario, industries are looking for specialized and skilled professionals. You will be surprised to know all the best career opportunities in agriculture that too right after graduation (BSc. Agriculture). On the occasion of Agriculture Education Day, the education department of ICAR released the ranking of agricultural universities.
After clearing the 12th class, students often face the dilemma of choosing the right college. There are many different colleges in India offering various agriculture courses. So in this article we have brought the rank list of top 15 ICAR colleges.
How to get admission in Top Agricultural Colleges?
All ICAR colleges accept AIEEA (UG/PG/PhD) scores for admission to the respective courses. It is an all India entrance examination for undergraduate and postgraduate degree programs in agriculture and allied subjects. Candidates from all the states and examination boards (ICSE, CBSE, State Boards) can appear for AIEEA for admission in ICAR colleges for higher studies in UG and PG courses in agricultural universities located all over India. However, there is a separate exam for admission to veterinary courses.
ICAR Ranking of Agriculture Colleges- 2020
1. ICAR- National dairy Research Institute – Karnal
2. ICAR – Indian Agricultural Research Institute, New Delhi
3. ICAR – Indian Veterinary Research Institute, Izatnagar
4. GB Pant University of agriculture & Technology, Pantnagar
5. Punjab Agricultural University, Ludhiana
6. University of Agricultural Sciences, Bangalore
7. ICAR- Central Institute of fisheries Education, Mumbai
8. Tamil Nadu Agricultural University, Coimbatore
9. Chaudhary Charan Singh, Haryana Agricultural University
10. Sher-e-Kashmir University of Agricultural Sciences and Technology, Kashmir
11. Acharya NG Ranga Agricultural University, Guntur
12.Tamil Nadu Veterinary & Animal Sciences University, Chennai
13. Central Agricultural University, Imphal
14. Ch. Sarwan Kumar Krishi Vishwavidhyalay, Palampur
15. Maharana Pratap University of Agriculture & Technology, Udaipur
16. Indira Gandhi Krishi Vishwavidyalaya, Raipur
17. University of Agricultural Sciences, Dharwad
18. GuruAngad Dev Veterinary Animal Sciences University, Ludhiana
19. Orissa University of Agricultural and technology, Bhubaneshwar
20. Anand Agriculture University, Anand