Headlines
Drones, Lasers light up sky, Military bands perform at 'Beating the Retreat' ceremony.
Colorful lights dotted the skies over Delhi's historic Vijay Chowk as nearly 1,000 drones took off, a projection mapping show 75 years of the country's independence and tunes filled the air, a colorful Beating the Retreat ceremony on Saturday marked.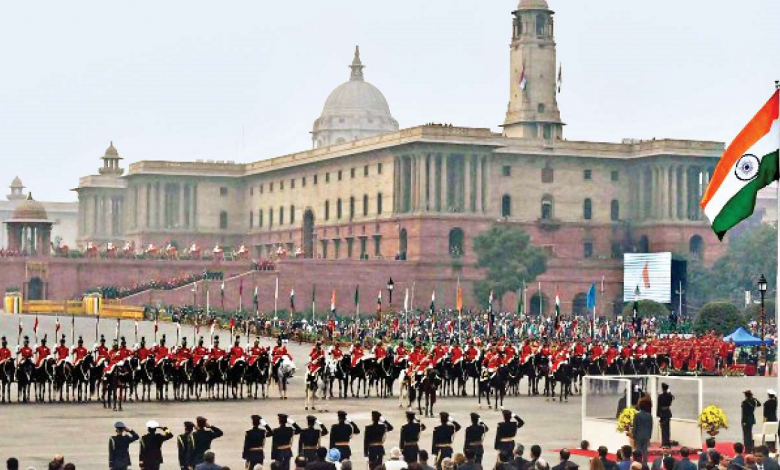 This year the festival Beating the Retreat ceremony introduced some new activities including a drone show and projection mapping. The new drone show was a 10-minute show, which involved about 1,000 drones built with indigenous technology against the backdrop of synchronized music. The show is a 'Make in India' initiative by Botlab Dynamics, a startup supported by the Indian Institute of Technology (IIT) Delhi and the Department of Science and Technology.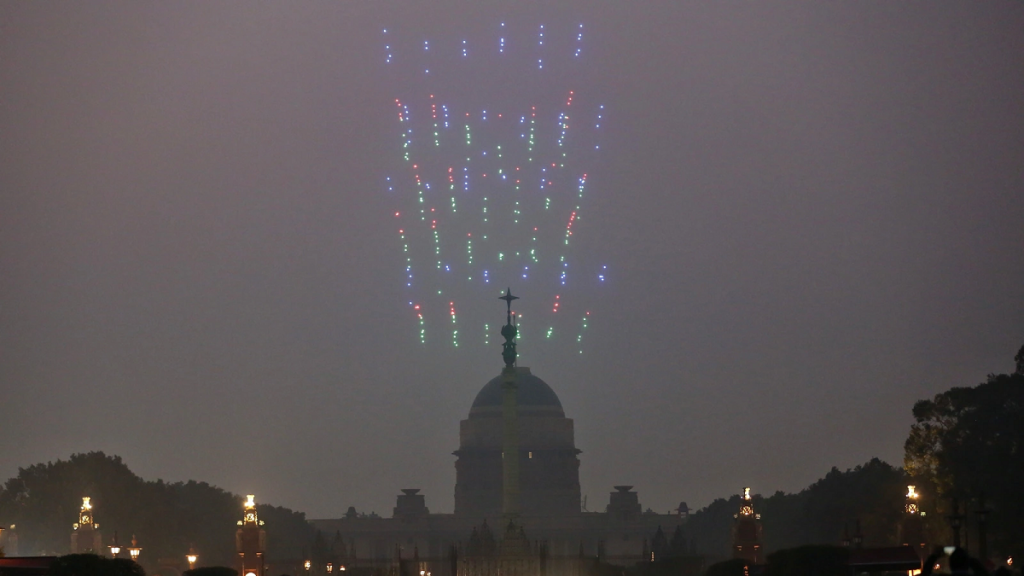 The projection mapping show 'Beating the Retreat' was a 3-4 minute event on the walls of the North and South blocks before the end of the ceremony.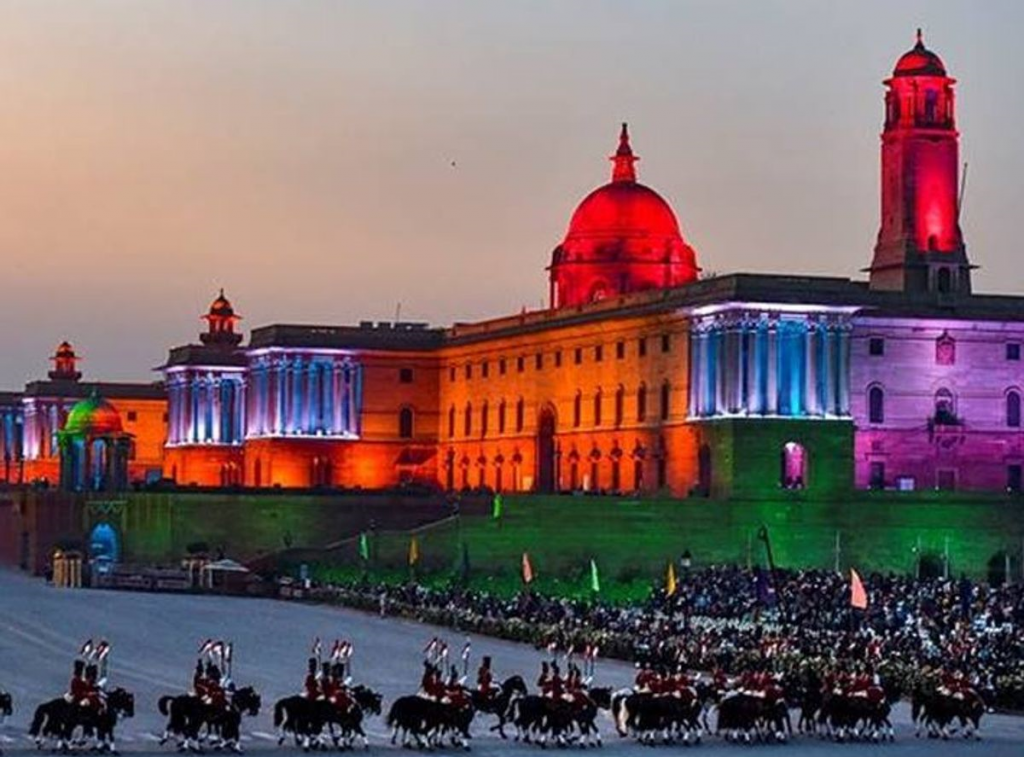 A band each from Navy, Air Force and CAPF also participated in the Ceremony. All military bands enthralled the audience with foot-tapping music today.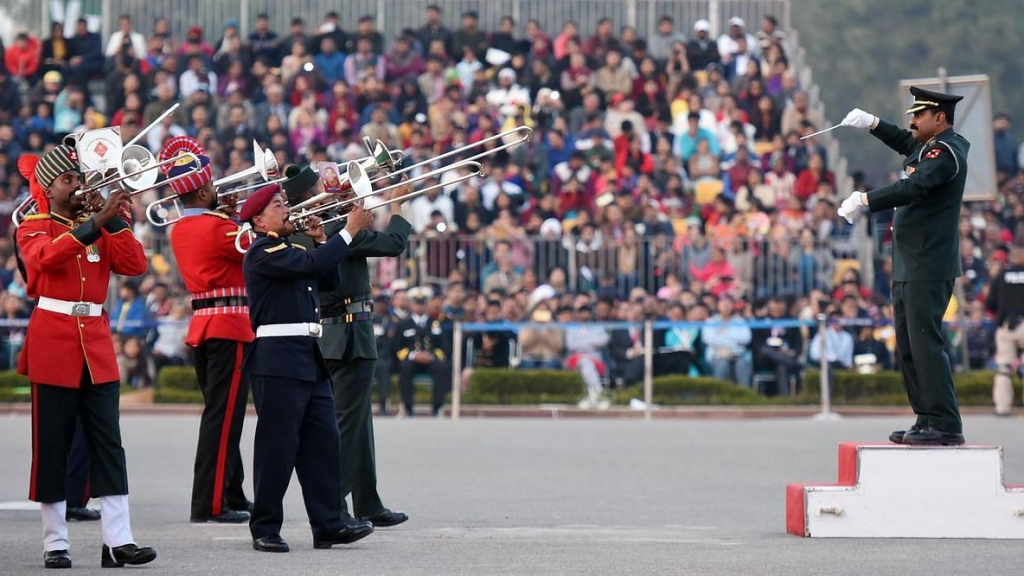 'Beating the Retreat' also marks the last ceremony of the nation's Republic Day celebrations, which started on January 23 with Prime Minister Narendra Modi unveiling the hologram statue of Netaji Subhas Chandra Bose at India Gate.
Some sections of auto-rickshaw drivers, construction workers, safai karamcharis and frontline health workers were invited to watch the ceremony
Also Read: Top Central Universities in India: Ranking List of Top 10 Central Universities in India.
For this year, the government has dropped 'Abide With Me', the somber highpoint of the conclusion of the Republic Day celebrations. Penned in the pre-modern world by Henry Francis Lyte, a Scottish Anglican minister and son of a naval captain, the hymn is often sung has been a fixture in the Indian Beating Retreat ceremony since 1950. Played at dusk, this is also the last piece before the retreat buglers bring down the Indian flag.