Headlines
Coromandel Express Accident Live Updates: How 3 Trains Derailed, Crashed at Same Place in Odisha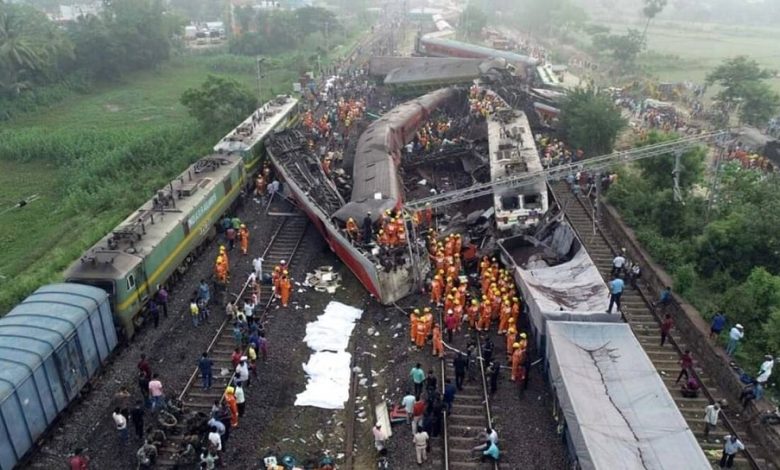 Coromandel Express Accident: At least 280 people were killed and nearly 900 injured in a major train accident involving three trains, including the Coromandel Express, in Odisha on Friday, prompting immediate rescue operations that continued into Saturday morning. The death toll may rise as bodies are still being recovered while the Odisha government has ordered state mourning on Saturday, canceling all events. West Bengal Chief Minister Mamata Banerjee may visit Odisha today.
How three trains derailed and crashed:
The Bengaluru-Howrah Superfast Express was on its way to Howrah when several coaches derailed and fell on the adjacent tracks.
The Shalimar-Chennai Central Coromandel Express collided with derailed coaches of the Bengaluru-Howrah Superfast Express, en route to Chennai.
After this, the derailed coaches of the Coromandel Express collided with the coaches of a goods train.
Union Railway Minister Ashwini Vaishnav arrived at the Odisha train accident site in Balasore today and announced that a high-level committee would be set up to probe the incident.
"It's a big tragic accident. Railway, NDRF, SDRF, and state govt are conducting the rescue operation. Best possible healthcare facilities will be provided. Compensation was announced yesterday. Restoration will begin after clearance from district administration.
A detailed high-level inquiry will be conducted," he told news agency ANI. The minister said that the rescue operation had begun shortly after news of the tragedy reached his ministry. Minister Vaishnaw also expressed gratitude to NDRF officials who have been involved in the search and rescue operations.
Also Read: Coromandel Express Derails in Odisha's Balasore, 50 Dead, 179 Injured