Headlines
Bhagavad Gita to be part of school syllabus for Classes 6 to 12 in Gujarat Schools.
Bhagavad Gita will be a part of the school syllabus for class 6 to class 12 students in Gujarat from the academic year 2022-23.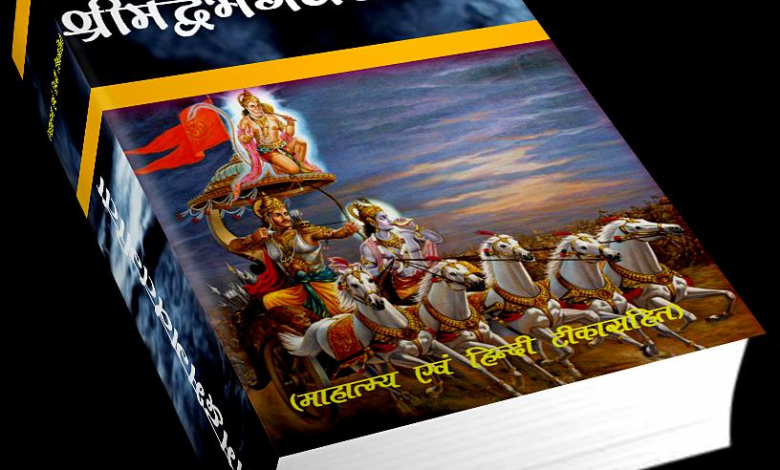 The Gujarat government on Thursday announced in the Assembly that the Bhagavad Gita will be part of the school syllabus for classes 6 to 12 across the state from the academic year 2022-23. Education Minister Jitu Vaghani made this announcement during the discussion in the Vidhan Sabha.
Vaghani said the aim is to inculcate the values ​​and principles contained in the Bhagavad Gita in the school curriculum.
The minister said the decision was in line with the Centre's new education policy which recommends the introduction of modern and ancient culture, traditions and knowledge systems so that students can take pride in India's rich and diverse culture.
According to a press statement, for students of classes 6 to 8, the text will be introduced in the textbook of 'Sarvangi Shikshan' or Samagra Shiksha. It said that in case of classes 9 to 12, it would be introduced in the form of storytelling in a first language textbook.
Also Read: Smartwatch VS Fitness Band or Smartband : It is important to understand the key differences between the two.
Schools will organize activities based on scriptures such as prayer, verse recitation, comprehension, drama, quiz, painting and speech competitions. Study material such as books and audio-video CDs will be provided by the government to the schools.
The exhortation given by Lord Krishna to Arjuna just before the start of the Mahabharata war is popularly known as Shrimad Bhagavad Gita. It is a part of Bhishma Parva of Mahabharata. The Gita has 18 chapters and 700 verses.
During the war of Mahabharata, when Arjuna refuses to fight, then Shri Krishna preaches to him and makes him aware of the true knowledge of Karma and Dharma. These teachings of Shri Krishna have been compiled in a book called "Bhagavad Gita".
The Gita is enumerated in the Prasthanatrayi, which also includes the Upanishads and the Brahmasutras. Therefore, according to Indian tradition, the place of the Gita is the same as that of the Upanishads and the Dharmasutras. The Upanishads refer to the cow (cow) and the Gita as its milk. This means that the Gita accepts the spiritual knowledge of the Upanishads in the whole.