Entrance Exams
FMGE 2023: Registration Starts From Monday at Official Website nbe.edu.in
The last date to apply online for FMGE 2023 December session is 25th October 2023, till 6 pm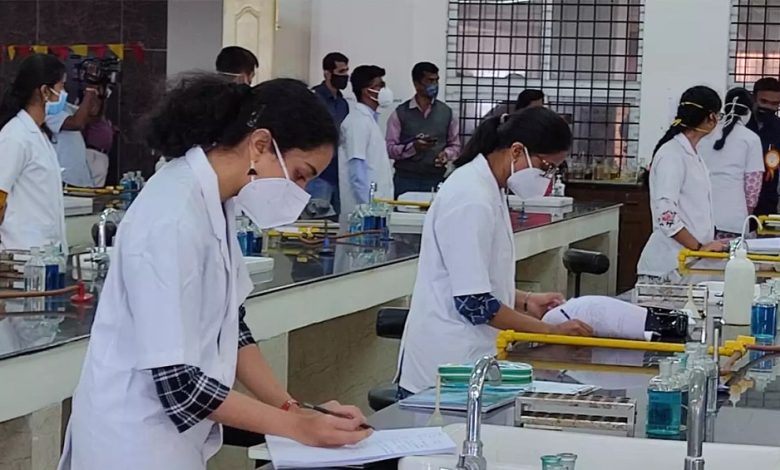 FMGE 2023: National Medical Commission (NMC) will start the registration of Foreign Medical Graduate Examination (FMGE) 2023 tomorrow October 16, 2023. Interested candidates will be able to apply on the official website – nbe.edu.in. The last date to apply online for FMGE 2023 December session is 25th October 2023, till 6 pm.

FMGE June 2023: Step to Apply
Step 1: Visit the official website of NBE-nbe.edu.in
Step 2: Fill the User Registration Form to generate User ID/Application ID and Password
Step 3: Complete the application form and upload photograph, scanned signature and other documents.
Step 4: Choose the test city and pay the test fee
Step 5: Take a print out of the filled application form along with the transaction ID.
NMC said that as per the recent announcement, the National Board of Examination in Medical Sciences (NBSEMS) will conduct the Foreign Medical Graduate Examination 2023 examination in December.

NMC further said that all candidates requiring eligibility certificate will have to apply through NMC website. "The requirement of eligibility certificate can be confirmed by referring to the public notice dated 11.12.2018 and 05.04.2019 from the NMC website," it said.
The FMGE is conducted by the National Board of Examinations (NBE) and is a screening test for Indian and Overseas Citizens of India (OCI) who have obtained their medical education from countries outside of India. The Medical Commission conducts Foreign Medical Graduate Examination (FMGE) twice in a year.
The purpose of FMGE is to assess the medical knowledge and skills of individuals who have obtained their medical degrees from foreign universities. Successful completion of the Foreign Medical Graduate Examination (FMGE) is a prerequisite for such individuals to be eligible for registration to practice medicine in India.
All candidates requiring eligibility certificate are requested to apply through the website of National Medical Commission.