Admit Card
JEE-Main Session 2 Admit Card 2022: NTA Expected to Release Admit Card Today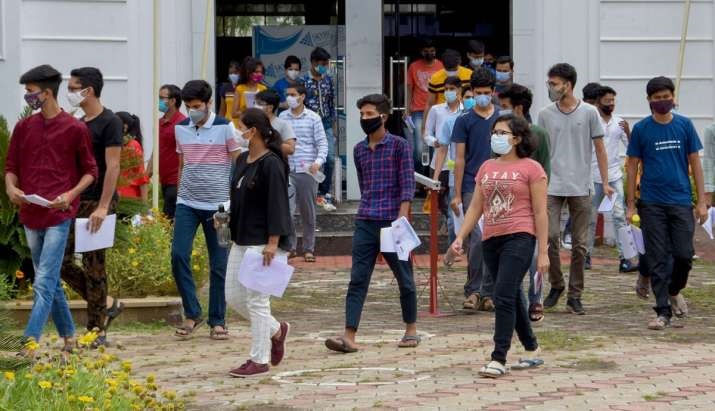 It is expected that the National Testing Agency (NTA) will publish the city intimation slip as well as the admit card for the second session of the Joint Entrance Examination (JEE-Main Session 2) Main. Checking and downloading the admit card for the JEE Main examination may be done on the official website of JEE Main, which can be found at jeemain.nta.nic.in. This is available to candidates who will be participating in the Session 2 examination.
The session for the engineering admissions test has come to its conclusion. According to the notification issued in April, the JEE Main Session 2 examination will be held at a variety of exam centres all over the country between the dates of July 21 and July 30, 2022. Before issuing the admit cards, the Board will also publish information slips on its website. Candidates can follow these straightforward instructions mentioned below to successfully download their admit card.
How to Download the Admit Card for the JEE-Main Session 2 2022:
Step 1: Go to jeemain.nta.nic.in, which is the official website of the JEE Main exam.
Step 2: From the home page, select the JEE Main Session 2 Admit Card 2022 link.
Step 3: Enter the login information, and then click the submit button.
Step 4: On the screen, your admit card will be visible.
Step 5: Read the admit card and download it
Step 6: Take a printout of it for your reference
On July 11, 2022, the result of the examination for the first session was made public.
The application deadline for the JEE Main session 2 had already been extended twice by NTA, who did so in order to provide candidates with an additional opportunity to apply. Because of this, rumours started spreading that the test would be moved to a later date. Even more so because of the persistent demand from JEE hopefuls looking for more recent dates. Candidates insist that there should be more breaks between session 1 and session 2.
Following the conclusion of Session 1, a large number of students took to Twitter to express their dissatisfaction with the exam, claiming that it was marred by an excessive number of problems, ranging from technical glitches to floods to protests by Agnipath, which forced many candidates to give up from the national-level test. These students are requesting either a delay of session 2 or an additional opportunity for those who were affected during session 1.
In addition, the test is being administered in conjunction with the very first CUET for institutions. Students argue that this causes them confusion because the preparation for both exams follows a separate syllabus and has a different exam schedule.
Also Raed: CBSE Results (Class 10 and 12) to be Declared on time, will not be delayed: Union Education Minister Dharmendra Pradhan.