Education News
UGC Latest News; Return Full Fees if Student Cancels Admission, UGC to Universities.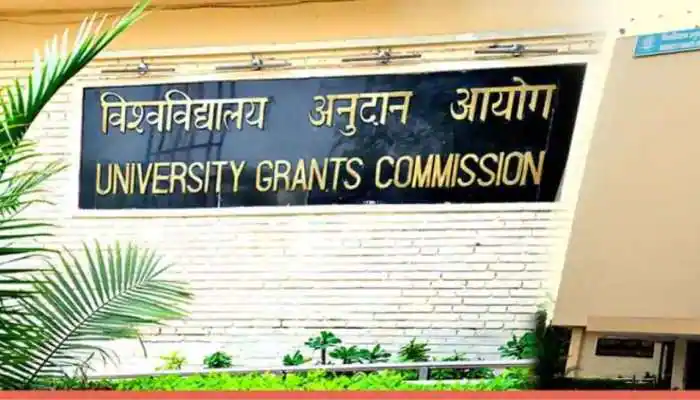 UGC Latest News: Higher education regulator University Grants Commission (UGC) on Tuesday directed universities to refund full fees to students who cancel their admission or move to another institution on or before October 31. The last date for refund of fee is December 21 after cancellation. Charges up to ₹1,000, the commission said.
As per the UGC refund policy of many private universities, after one month of commencement of courses, the fee cannot be refunded to the students. Most universities' academic sessions commence in mid-August and September. With this new directive, the fee refund policy will be extended to October 31 for the current academic session.
In July 2022, the commission had asked the higher institutes to set the undergraduate admission deadline after CBSE Class 12 results.
"Several entrance examinations including CUET, JEE Main, JEE Advance etc. have been delayed, due to which admissions may continue up to October, 2022."
"In view above, and in order to avoid financial hardships being faced by parents, it has been decided by UGC that full refund of fees should be made by the higher educational institutions on account of all cancellations of admissions/ migrations of students up to October 31, 2022 for the academic session 2022- 2023 as a special case…Thereafter, on cancellation/ withdrawal of admissions up to December 31, 2022, the entire fee collected from a student should be refunded in full after deducting not more than Rs.1000/- as processing fee," the UGC notification reads.
University Grants Commission (UGC):
The National Testing Agency (NTA) has been entrusted by the University Grants Commission (UGC) with the task of conducting UGC-NET, which is a test to determine the eligibility of Indian nationals for 'Assistant Professor' and 'Junior Research Fellowship and Assistant Professor' in Indian universities and colleges.
Until June 2018, the NET was conducted by CBSE in 84 subjects at 91 cities across the country. Thereafter from December 2018 onwards, the UGC-NET is being conducted by the National Testing Agency (NTA).
Awarding of Junior Research Fellowship (JRF) and/ or Eligibility for Assistant Professorship depends on the aggregate performance of the candidate in Paper-I and Paper-II of UGC-NET. The candidates qualifying only for Assistant Professorship are not to be considered for the awarding of JRF. Candidates who qualify the eligibility test for Assistant Professorship are governed by the rules and regulations for recruitment of Assistant Professor of the concerned universities/colleges/state governments, as the case may be.
For UGC Latest News Download CMI Times App from Google Play Store.
Also Read: University of Queensland and IIT-Delhi Academy of Research Celebrates its 100th Enrolment.