Education News
JEE MAIN Result 2022; 14 TOPPERS With 100 PERCENTILE: Majority from Telangana, followed by Andhra Pradesh.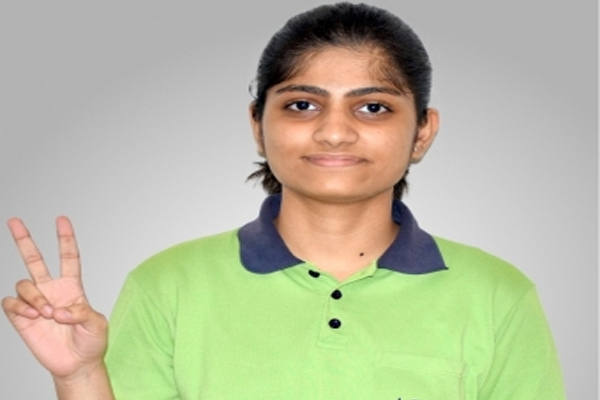 JEE Main Result 2022 for session 1, paper 1 was declared today by the National Testing Agency for June session at jeemain.nta.nic.in and 14 candidates secured complete 100 percentile of which only one (Sneha Pareek) is a girl student and became JEE toppers of 2022.
Of the 100 percentile candidates, four are from Telangana, followed by three from Andhra Pradesh. Assam, Uttar Pradesh, Rajasthan, Haryana, Jharkhand, Punjab and Karnataka have one each.
In the JEE Main 2022 Punjab's Mrinal Garg has secured the top rank by getting a perfect score of 300/300. 
Over 7 lakh students were waiting for their JEE Mains Result 2022 to be declared. A total of 8,72,432 candidates had registered for JEE Mains Session 1, out of whom, 7,69,589 appeared.
The JEE Main result 2022 has only been released for Paper 1 or the BE, BTech paper. The JEE percentile is calculated up to seven decimal points.
As per ANI, Jasti Yashwant VVS, Rupesh Biyani, Aniket Chattopadhyay, and Dheeraj Kurukunda are the toppers from Telangana. After Telangana, Andhra Pradesh has two toppers, namely, Koyyana Suhas and Penikalapati Ravi Kishore.
 JEE MAIN 2022 TOPPERS WITH 100 PERCENTILE:
The 14 candidates who received 100 percentile marks in the JEE Main result 2022 for Session 1, Paper 1 along with their respective states:
1. Dheeraj Kurukunda, Telangana
2. Rupesh Biyani, Telangana
3. Boya Haren Sathvik, Karnataka
4. Aniket Chattopadhyay, Telangana
5. Sneha Pareek, Assam
6. Jasti Yashwanth VVS, Telangana
7. Sarthak Maheshwari, Haryana
8. Koyyana Suhas, Andhra Pradesh
9. Kushagra Srivastava, Jharkhand
10. Mrinal Garg, Punjab
11. Navya Hisaria, Rajasthan
12. Penikalapati Ravi Kishore, Andhra Pradesh
13. Polisetty Karthikeya, Andhra Pradesh
14. Saumitra Garg, Uttar Pradesh
JEE MAIN 2022: LIST OF OFFICIAL WEBSITES
nta.ac.in
ntaresults.nic.in
jeemain.nta.nic.in
NTA Scores are normalized scores across multi-session papers and are based on the relative performance of all those who appeared for the examination in one session. The marks obtained are converted into a scale ranging from 100 to 0 for each session of examinees.
NTA score is not the same as the percentage of marks obtained. After both Sessions of JEE (Main) – 2022 Examination, the ranks of the candidates will be released taking into consideration the best of the two NTA scores in accordance with the policy already made.
DIRECT LINK TO CHECK JEE MAIN 2022
Also Read: JEE Main Session 1 Result Declared: Know How to Download Scorecard.