Education News
IIM Shillong hosts GLOGIFT 21 a three-day international conference.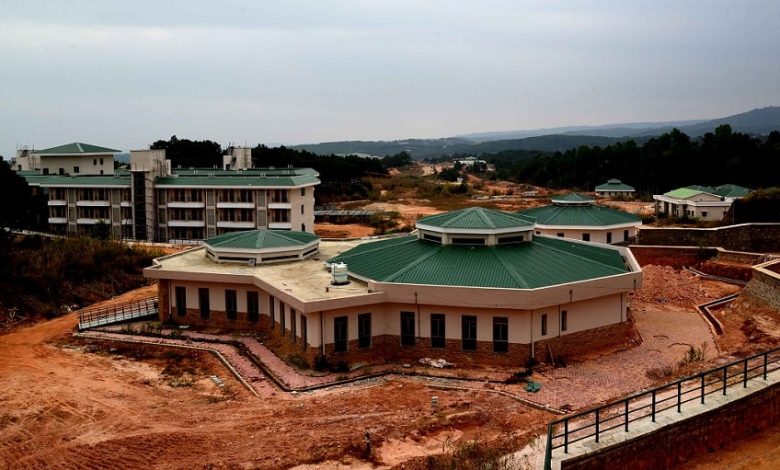 Indian Institute of Management (IIM) Shillong hosted GLOGIFT 21, a three-day international conference aimed at providing a global platform for Practitioners, Policy makers, Educators, Researchers and Students to share their research and experiential findings.
The conference, organized on the theme 'Flexibility, Resilience and Sustainability', allows the participants to present their work through empirical studies, qualitative modelling, case studies and new concepts, the B-School said in a statement.
Held in hybrid mode from April 21 to 23, the conference aims to share practical experiences and insights in the development, formulation and implementation of strategies for a flexible management system that meets the challenging requirements of global business.
Also Read: IIFT Launches a 5-year integrated program in Management from the academic session 2022.
Various stalwarts including Sushil Jain and Sudhir K Jain of Indian Institute of Technology (IIT) Delhi participated in the inaugural ceremony of the conference at IIM Shillong Umsawali campus. Mayank Pareek, Professor of Practice from the SJ Mehta School of Management at IIT Bombay; IIM Shillong's Neelam K Rani and IIM Shillong Director DP Goel also attended the opening ceremony.
Sofia Johan, associate professor at Florida Atlantic University, attended the conference virtually. The speakers shared their knowledge, experiences and insights while vastly elaborating on the multi-dimensional themes of Flexibility, Resilience and Sustainability.
GLOGIFT 21 will consist of research papers and practice papers on a range of sub-topics related to the theme of the conference. Some of the subtopics were Systematic flexibility, Business agility, Strategic resilience, Sustainable supply chain, Information systems flexibility, strategic alliances and eco-innovation. Complete papers and their abstracts were being collected since last November.
"At the heart of IIM Shillong is a global, inclusive, innovative spirit that accelerates action and impact. Our dynamic community of knowledge seekers are experimenting with new ideas, innovating solutions, pioneering sustainable practices, nurturing personal growth, impacting the local community and transforming management to reinvent tomorrow"- IIM Shillong.
Sources: telegraphindia.com