Campus Connect
IIM-Nagpur Final Placement 2022:100% placement with Average Salary at Rs.14.94 LPA.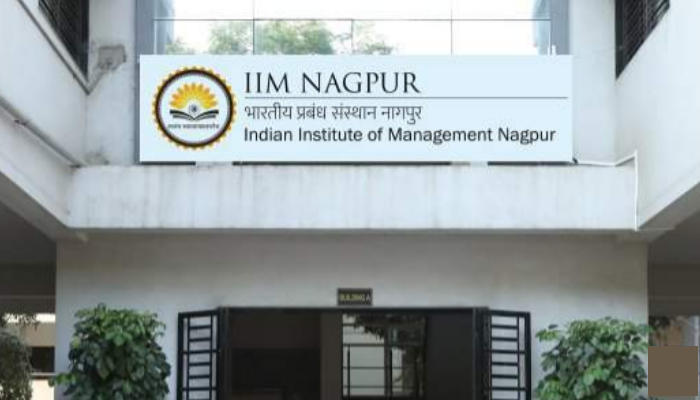 IIM-Nagpur has successfully completed the final placement process for its PGP batch of 2021. Again achieving 100% placement, IIM Nagpur has registered 13.24% growth in average salary which is 14.94 LPA and 18.61% growth in average salary has become Rs.15.42 LPA.
IIM-Nagpur has concluded the final Placement 2022 for its 6th largest batch of students enrolled in its flagship MBA 202-22 peogramme comprising 204 students.
This year, IIM Nagpur saw the participation of recruiters in various sectors like Consulting, BFSI, FMCG, Consumer Durables, Ed-Tech, E-commerce, Analytics and Logistics. This year, sales and marketing emerged as the most sought-after domain for the 2021 batch, while consulting was the most sought-after sector.
Top brands on campus included Deloitte, Kotak Mahindra, Accenture, Byju's, Tech Mahindra, and Urban Company amongst others.
Also Read: FMS Delhi opens registration to the MBA at fms.edu till 25 December; Check Cut-off, Selection Criteria, Fee and Placement.
On completion of 100% Placement 2022, Director IIM Nagpur said,  "IIM Nagpur, the fastest-growing IIM, is uniquely located in the heart of the Industrial hub at the central point of India. IIM Nagpur's ecosystem has once again proved "Make -A-Difference" is the only way to grow faster than fast."  
IIM Nagpur Placement 2022 Highlights:
Records 100% Placement 2022 as early as on December 15, 2022
Highest Salary has gone up at Rs.31.54 LPA in Placement 2022 from Rs.19.20 LPA last year
Average Salary Up at Rs.14.94 LPA in Placement 2022, an increase of 13.24% from last year which was Rs.13.21 LPA
Median Salary Up at Rs.15.42 LPA, an increase of 18.61% in 2022 from Rs.13 LPA last year
45 First Time Recruiters, an increase of 55% over the past year
60% batch recruited by Consulting, IT, BFSI & FMCG/FMCD sectors
Top recruiters include Amazon, Cognizant, Deloitte, Bank of New York Mellon, ICICI Bank, ZS Associate, Microsoft, Salesforce, Accenture, IBM, TVS Motors, DHL, L&T,  Hexaware, TechMahindra among others.
IIM Nagpur started functioning with the launch of its1st PGP batch 2015-17 with a sanctioned intake of 60 students. For the 6th batch, IIM Nagpur has increased intake to 204 students. After passing of IIM Bill 2017, the Post Graduate Programme (PGP) in Management at IIM Nagpur now leads to award of MBA degree instead of diploma.