Campus Connect
IIM-Ahmedabad 's Unique Business Program for Creative Entrepreneurs.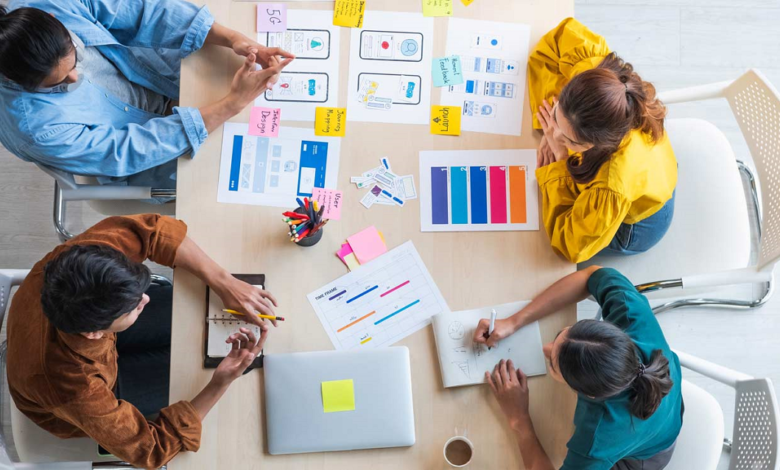 IIM-Ahmedabad 's Unique Business Program: Indian cultural and creative goods have been the center of attraction for Western consumers for centuries. Indian craftsmanship, whether making fine muslin from cotton by hand, hand crafting, paisley motifs, naturally dyed indigo, were all prized goods for merchants who enjoyed royalty and privileges in Europe and elsewhere. However, the entrepreneurship ecosystem does not seem ready to train the next generation of founders of cultural startups.
The Unique Creative and Cultural Business Program (CCBP) at IIM-Ahmedabad is designed for entrepreneurs in the creative and cultural industries.
It aims to bridge the skill gap between talented artists and entrepreneurs in a range of sectors, including the visual arts, creative services, design, entertainment, new media, performing arts, retail, traditional cultural expression, and publishing and print media.
Founding Co-Chairman at CCBP, Aanchal Jain spent over 15 years developing various brands in Paris, but she always felt that India's artistic heritage had not received its due recognition. "The program was initially conceived as Crafting Luxury and Lifestyle Business (CLLB), but in early 2019, it was rebranded as the Creative and Cultural Business Program (CCBP).
The idea that the world is ready for Indian cultural goods, but we are not as there was no globally recognized brand from India in the creative sector, that propelled the program," said Jain.
Program President Amit Karna said that in India, more than 30 million craftsmen are involved in this sector, but despite several interventions, it suffers from several challenges, which prevents large scale investments from corporate houses.
Apart from breaking the framework of traditional brand-building science, CCBP embarked on a bold experiment in cultural education by engaging rural artisans to learn with industry entrepreneurs. "This means adapting learning methods for artisans in a way that ensures learning outcomes without affecting the rhythm of the classroom. Group preparation techniques and peer learning helped accomplish this objective to a great extent, Karna said.
The 15-day program is delivered through three sets of on-campus in-class interactions (camps) over six months, with research, assignments and online interactions. Each participant is paired with a mentor and has to build their respective business cases and prepare for the final exposure to a panel of industry leaders.
The value creation process is one of the strongest aspects that differentiate the program from other business incubators. The program chairmen believe that everything is very different from the traditional startup system, including the delivery system, management of creative talent, organization structure and pricing. The CCBP is designed on the premise that products and services in the industry must "have a strong resonance with their customers and create an emotional connection to fulfill them".
Candidates are first shortlisted on the basis of their application form and then will be required to send in a statement of purpose of not more than 200 words at this stage prior to the interview which will also include a video interview with the Faculty Co-Chairs of the programm is included.