Campus Connect
IIM-Kashipur Successfully Hosted Uttishtha 2022; The Annual Entrepreneurship Summit.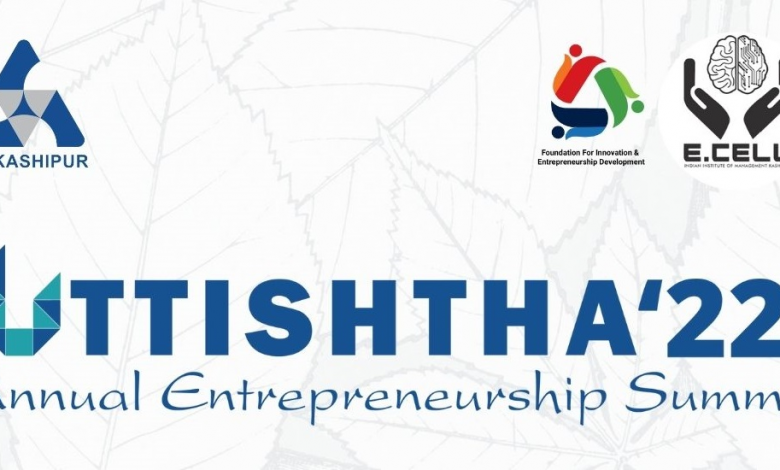 Indian Institute of Management,(IIM-Kashipur) hosted the sixth edition of Annual Entrepreneurship Summit – Uttishtha, the flagship event from 21st to 23rd January 2022.
This year's Uttishtha hosted all the events virtually owing to the current pandemic situation in order to facilitate the exchange of ideas and innovation, engage budding entrepreneurs and bright minds, and provide a plethora of opportunities for youth.
The 3-day event had keynote speakers from various domains who enriched students with their knowledge as well as provided the platform for the startups, investors, and entrepreneurship enthusiasts to connect among themselves and achieve the greater purpose of strengthening the start-up culture in India.
The first day of Uttishtha was graced by the chief guest Shri A.P. Das, Chief General Manager, NABARD Uttarakhand, who stated that a robust appraisal system for startup funding is required.
The panel discussion was then started by Mr. Subhadeep Sanyal, who discussed the startup imbalance of high funding and low revenues. Mr. Anil Joshi shared his thoughts on how to approach the idea of entrepreneurship  is plentiful and money dependency is no longer an issue.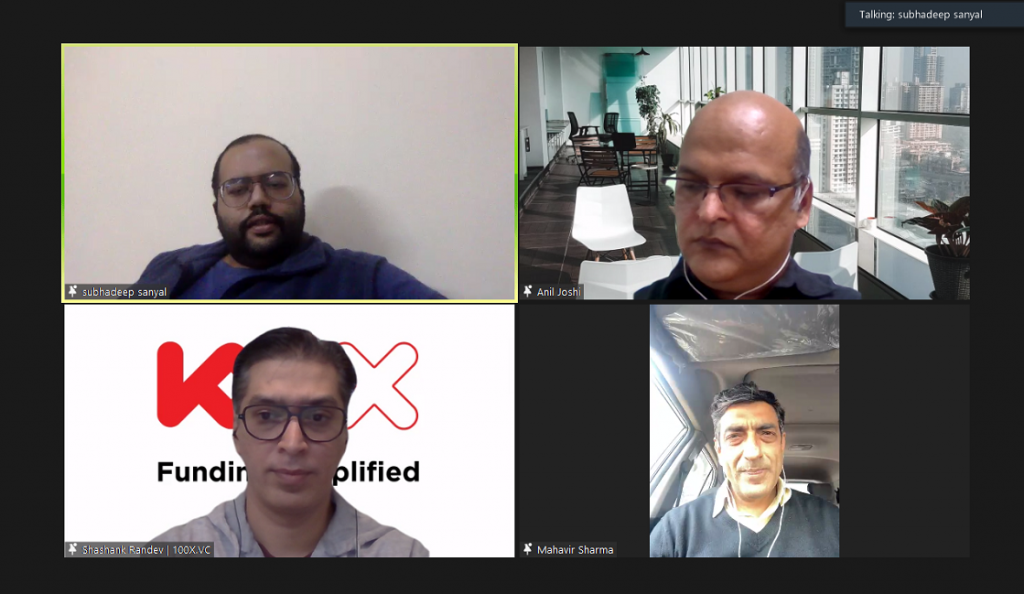 Mr. Shashank Randev stressed the significance of technology in the development of any successful business. He also discussed tier 2 and tier 3 cities, as well as how the concept of reverse migration can be beneficial in these situations.
The second day of Uttishtha was jam-packed with Inter-College events, in which top teams from B-Schools across the country competed in front of a distinguished panel of judges. Mr. Neeraj Bansal, Global Head of Services, Wingcopter; Mr. Sadanand Gupta, Senior VP, Grasim Industries; and Ms. Priyanka Madnani, CEO, Easy to Pitch. Quizophile, a national entrepreneurship competition, was also held. Pramarsh – Case Study by Lamamia, in which the top 8 teams presented their to the Jury panel, which included Mr. Sarvesh Verma, founder, Lamamia, Ms. Saundarya Katiyar, Co-founder, Lamamia and Mr. Ajinkya Chopade, Entrepreneur.
A panel discussion on Socio-Preneurs' Den was held on the final day, and it focused on the need for long-term social ventures in the Indian economy. Ms. Pooja Kaul, Founder, Organiko Beautifying Life, Mr. Swapnil Gawande, Managing Trustee, Deesha Group, and Mr. Swapnil Tewari, Ambassador Unesco.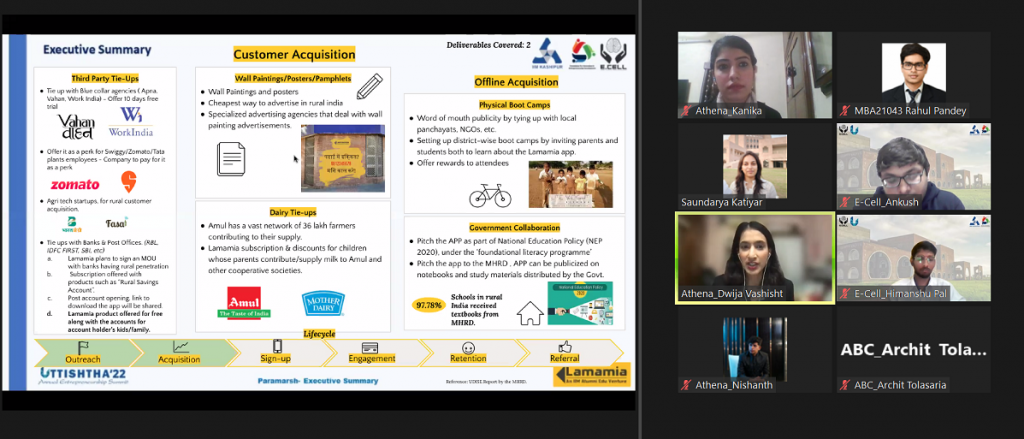 Mr. Swapnil Gawande shared his ideas on how to encourage social entrepreneurship in three different ways. He mentioned that people should promote the story behind the venture and should set a benchmark for social entrepreneurship so that it is recognized. H social entrepreneurship. Mr. Swapnil Tewari said, "When we work in social entrepreneurship, we have bigger challenges to address, and that gives us bigger responsibility, and that responsibility will be fulfilled through passion and drive". Ms. Pooja Kaul insisted on looking into things and all of the possibilities by using sources, and that if we just took that one step, the results would astound us.
Overall the event witnessed the enthusiastic participation of more than 2500 students and budding entrepreneurs who made the event a success and benefitted from the opportunity of showcasing their ideas to investors and learning from the expertise of industry leaders.
The Indian Institute of Management (IIM-Kashipur) is a second-generation IIM set up by the Government of India in 2011. It aspires to achieve excellence in management education by using innovative teaching methods, promoting high quality research and practicing sustainable leadership.