Blog
Hyderabad Boy Gets Rs 1.3 Crore Scholarship to Study in US University that Gave 17 Nobel Laureates.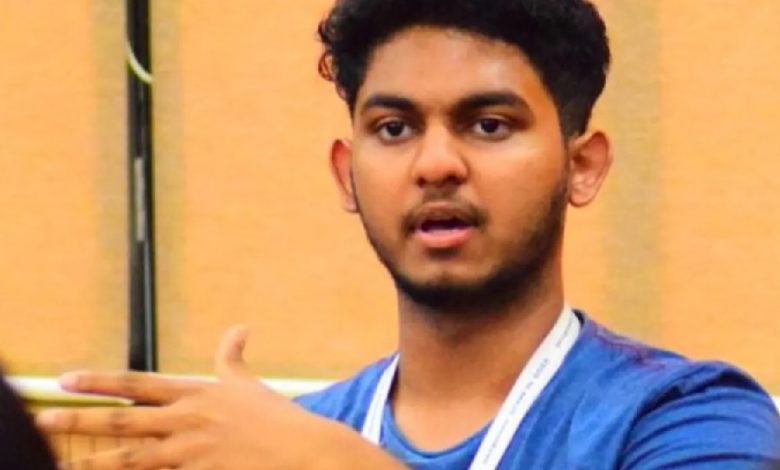 A young man from Hyderabad named Vedant Anandwade, who is only 18 years old, has been awarded a scholarship of Rs 1.3 crore to study neuroscience and psychology at the undergraduate level at Case Western Reserve University in the United States.
The university has been involved in the creation of as many as 17 Nobel laureates throughout history. This extraordinary scholarship was won by a student who was only 18 years old and was able to distinguish himself from other students by winning a climate-related competition challenge. At this point, he would be making the trip to Paris in the month of November in order to present his ideas to the jury at UNESCO.
Vedant has dreams of expanding his skills and continuing his education in a foreign country. He plans to attend Case Western Reserve University to study neurology and eventually work in the medical field as a surgeon.
How Did Vedant Come Here?
Since he was in Class 8, the boy from Hyderabad had the desire to study abroad. Early on, he decided to concentrate on biological studies. His mother introduced him to Dexterity Global after he completed Class 10, and the pandemic was in big trouble.
At the age of 16, he submitted an application for a career development programme that would last for three months, all while he was making a shortlist of institutions abroad and counsellors who would assist him in getting there.
He stated that he was able to improve his self-reliance and confidence as a result of the weekly assignments that were given in class. The monthly tasks required the students to choose between many possibilities, competitions, and quizzes in which they needed to take part.
Because of this, his team from Dexterity Global ended up winning the climate competition challenge, which added a significant amount of credibility to his resume.
Vedant's Advice to Students:
Vedant encouraged students to focus on their strengths and extracurricular activities in addition to their academic performance because it is what colleges were searching for in their applicants.
He encouraged them to participate in extracurricular activities in addition to their academic pursuits so that they may create well-rounded resumes.
What Vedant's Mother Said About It:
Vijaya Lakshmi Anadwade, Vedant's mother, is pleased with her son's achievements. Despite the fact that it's not a complete waiver, the money (Scholarship) is still a very good amount according to his excellent resume, which he built as he joined Dexterity. It provided him with an excellent platform for his current achievements. She claimed that this was all thanks to Dexterity.
She was glad that her son would now be able to pursue his passion in addition to all of the other activities that were important to him, such as making music, playing, and studying.
She also added that it was very important for parents to find what their child's unique characteristic was because it was something that every child was born with. She stated that parents should assist in their children's general growth while enabling them to express who they are as individuals.
Also Read: High Paying Jobs in 2022; These Technical Skills Can Help You.