Study Abroad
What is the Cost Of Living in Australia for Indian Students in Rupees?
Once you have decided to study in Australia, you should take care of many things. One such thing is accommodation. Here in this article, we will help you know the lodging replacements available for you.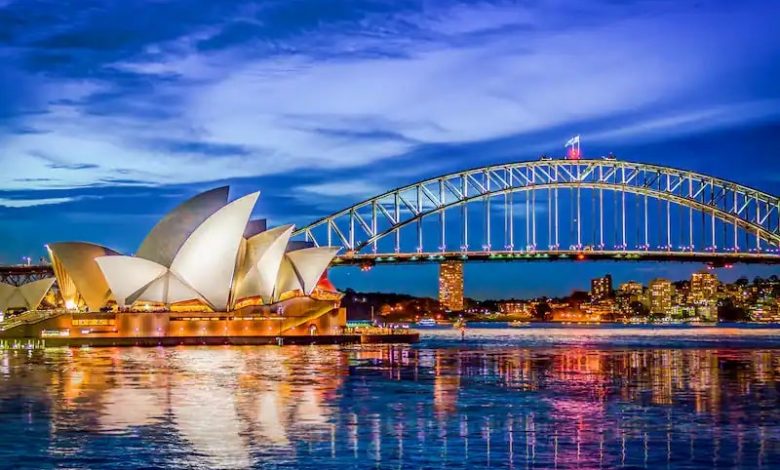 Cost Of Living in Australia: A study by the board of immigration (BOI) reveals that around lakh students go abroad for their higher studies from India to pursue their undergraduate and postgraduate programs in various fields. One such country where most Indians migrate in Australia. However, the expenses for living in Australia are pretty high. The below-written write-up will help the students know the cost of living in Australia. Moreover, you will also get to know some measures to minimize the expenditure. 
Searching Accommodation
Once you have decided to study in Australia, you should take care of many things. One such thing is accommodation. Here in this article, we will help you know the lodging replacements available for you.
There is a preconceived notion that people immigrating abroad can easily find accommodation. One thinks that he or she can easily find a hotel or a hostel but living there is very pretty expensive. The rent may be paid every week. However, it turns high after some time if you won't get any place where you can stay at a reasonable cost. Therefore, one should arrange to have some temporary arrangement or a rental house in the island country i.e. Australia
Given the same, the institution that will provide you with education will offer you short and long-term on-campus housing. They provide accommodation for many students, particularly undergraduate students. Even if you have any plans for post graduation, the institution will consider you. Whichever the case may be, the students must ask the university before booking any accommodation. If they don't provide you with a place for living, they will tell you the list of alternatives you won't be getting anywhere else.
Before looking for an apartment, you should prepare a list of things you want to shop for the house. If you don't make a list, it might result in high costs, causing disappointment due to not getting the apartment of your choice. Given below are the factors one should keep in mind when they are looking for a rental home:
Cost Of Living in Australia: Residence
The cost of the residence may depend on many categories like location, city, state, street, and the facilities they offered. You should be determined before looking for rentals. The monthly expenditure you are going to spend in addition to extra charges should also be kept in mind. The rental price may vary according to the facilities.
Suppose you are going to have one bedroom with no facilities will cost you around $400 (INR 21938.37). Moreover, heat, internet, water, trash, and sewer will cost you around $525 (274284.47). It is advised that you must consider all the points before settling down for any accommodation. Try to fix your minimum expenses, ideal expanses, and maximum expanses.
Cost Of Living in Australia: Location
The next thing that comes is the location and its distance from your college and institutions. This factor also includes the charge spent on conveyance if the rental home is far from your college. If you don't consider this factor, it might become stressful for you. That's why, it's better to choose accommodation, located near your college.
Other things you should consider are medical facilities, grocery shops, etc. You can have a bike or go walking if you are not having a car in Australia. Give yourself the best while fixing your minimum, ideal and maximum expenses.
Furniture
As a student, one should consider furniture for your house. If you have well-furnished rental homes, you won't be spending much on furniture. Even if you return to India again after pursuing your studies abroad, you can sell it or not. It's up to you.
Utilities
Scholars must add the following expenditure to your list, along with the rental house. The ranges from paying bills to buying groceries are as follows-
Groceries/Eating Out $140 to $280 weekly (INR 7,700 – 15,400)
Gas/Electricity $10 to $20 weekly (INR 550 – 1100)
Public Transport $30 to $60 weekly (INR 1650 – 3300)
Public Transport $30 to $60 weekly (INR 1650 – 3300)
Phone/Internet $15 to $30 weekly (INR 550 – 1650)
Other Activities $80 to $150 weekly (INR 4403 – 8256)
Leisure activities in Australia
Your main purpose is to study in Australia. Along with that, one should also consider activities you would like to do at your ideal time. It is advised to the Australian students that they should explore the nation after attending their lectures, as Australia is blessed with scenic beauty and several islands. So, are you interested in knowing the places where you can visit? Here is the list:
Surfing
Hiking
Biking/ cycling
Fishing
Mountain climbing
Rock climbing
Australia is blessed with natural beauty. You can enjoy beaches, mountains, and even beyond these in the beautiful country. Some of those places are listed below:
The Gold Coast: This place is worth visiting for the student if you are living in Queensland. It consists of 21 beaches. They are blessed with incredible waves, which can be used for surfing. Other beaches are well known for sunbathing. If you are a beach lover, you can go to the Gold Coast with no restrictions on the beach.
The Victorian Alps: The continent is blessed with Victorian Alps. Are you a bike lover or interested in hiking and fishing? Don't wait; the Alps are already awaiting you.
The great barrier reef: One must be aware of the great barrier reef. This reef is the most popular destination for tourists on the whole planet. You can do any water-related activity in this area. Also, you can enjoy fishing, surfing, snorkeling, or scuba diving.
Traveling in Australia
The public transport cost is highly dependable and practical in many Australian cities. The economy of the continent is highly dependent on the road system. The well-connected roads and bus services are widely available in many cities of Australia, such as Canberra, Sydney, Hobart, Brisbane, Adelaide, Melbourne, and Perth.
The availability of concessional cards in Australian cities can reduce transportation costs.
The availability of public transportation is very convenient in the few cities. The cities like Perth, Sydney, Melbourne, Brisbane, and Adelaide offer suburban train lines. Ferries and a light rail system are also available in Sydney. Furthermore, Melbourne and Adelaide also have intra-city trains. Brisbane is also blessed with a ferry system like Sydney. The cab services are available in all the major cities of the continent.
If one wants to travel within Australia, he or she can find the availability of airlines like Jetstar, Qantas, Virgin Australia, and Tigerai; the price may vary with varying distances.
Comparison of living in Australia with India and other countries
Australia is quite expensive in comparison to India due to variations in the currencies (1 AUD = 55.66 INR). If we compare it with countries like the USA, it is much lower around (1 AUD = 0.70 USD). Bearing expenses in Australia is quite difficult for an Indian student. Therefore, it is advised that one should neglect the avoidable costs and focus on studies. The students in Australia can do part-time jobs to meet their expenses. One can easily get a part-time job in the continent that enables one to earn a handsome amount of money. 
Also Read: Want to Study-In-Canada? Know the Band Requirements, Top Colleges, Visas, and More!