Study Abroad
Study in Canada: Living Costs, Visa and Other Costs That You Should Need To Know.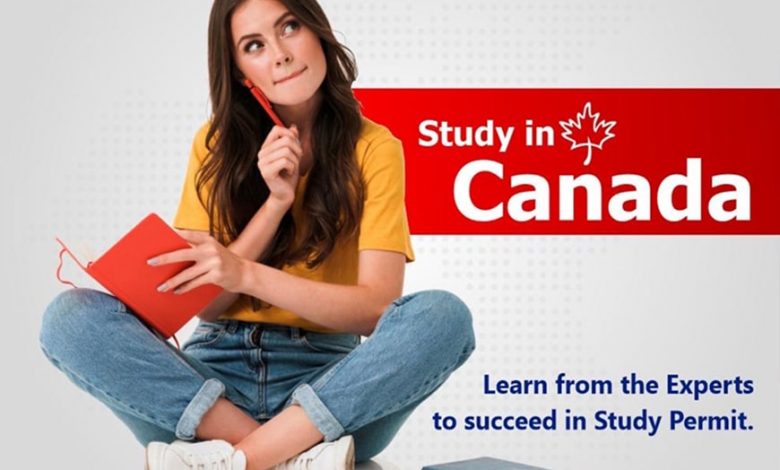 Study in Canada: Canada is one of the most popular places in the world for international students to go in order to pursue their education because it offers such a diverse selection of activities and opportunities within a setting that is well-known for its vast terrains, culturally rich communities, and stunning natural features.
It can be costly to study in another country, but Canada is one place where one can get a high-quality education at a more reasonable price than in many other countries. In spite of this, when estimating how much it will cost you to study in Canada, in addition to the cost of your study, you will need to consider other associated costs such as housing, food, medical insurance, and transportation. You will have an easier time making plans for your trip and keeping track of the costs associated with it.
The Council of Ministers of Education of Canada (CMEC) provides an invaluable online tool that enables prospective international students to quickly estimate the costs of studying at a variety of Canadian universities. Additionally, the CMEC offers assistance with the application paperwork that must be completed. You can obtain additional information by going to https://www.cmec.ca/en/.
Study in Canada: Living Expenses:
The cost of living is determined by a number of factors, some of which are the following:
Flight costs
Fees associated with obtaining a study permit or work permit
Fees associated with taking the IELTS test
The cost of accommodation and travel
The cost of health insurance
The cost of food and entertainment
Additional living expenses, such as rent, water, electricity, phone, and internet charges, as well as other personal expenses, are some of the things that are added to the overall cost of living in Canada. These additional living expenses include things like books, stationery, library memberships, and other personal costs.
The price of a flight to Canada might range from 50 thousand to one lakh Indian Rupees (INR) per person. Canada's highway network spans the entire continent, reaching all the way to the most remote parts of the United States. On the other hand, the cost of travel in Canada is unreasonably high for both short and long distances. Because of this, many students opt to use the subway, the train, or the bus.
On-campus housing is provided by the majority of educational institutions, although students also have the option of living off-campus. When it comes to living on campus, students have the option of selecting between hostels and townhouses. On the other hand, off-campus housing options include shared apartments, single apartments, condominiums, homestays, and living with host families.
The annual rental fee for a room or apartment could be anywhere from CAD 5,000 to CAD 10,000, with the exact amount being determined by the type of room or apartment being rented. In addition, the cost of lodging in large cities like Toronto and Montreal may be significantly greater than the cost of lodging in smaller cities.
Because medical insurance is required for students studying in Canada, the total cost of education in Canada takes this into account when calculating total cost. The total cost of insurance could be anywhere from 300 to 800 Canadian Dollars (CAD) annually, depending on the selected coverage type.
Who is eligible to apply for a study visa?
Students who wish to apply to any university in Canada for either academic or professional training are needed to have a study permit issued by the Canadian government. Students who intend to participate in a programme that will last for more than six months are required to apply for a study permit. If you already have a study permit for Canada and you want to keep studying after you've got it, you can seek to have it renewed from inside the country.
Full-time students who are enrolled in an accredited higher education institution are eligible to apply for a study permit, which will allow them to work part-time on campus. You may also have the opportunity to work off campus, participate in a co-op or internship as part of your degree programme, become a permanent resident of Canada, or find a job after you have completed your degree.
The price of a student visa in Canada is 150 Canadian dollars (CAD). Students must present proof of money in addition to the admission letter and other documents. The minimum bank balance required to apply for a Canadian student visa is CAD 10,000 for one year. Application fees are based on the student's nationality as well as the university to which they are applying. You have the option of providing any of the following documents to demonstrate that you have this money:
Bank statements.
Evidence of a Canadian account in your name if the money was transferred, a bank draught in a currency that is convertible, accommodation fees.
Proof of tuition payment and a letter from the individual or institution providing you with money.
Proof of funding paid from within Canada if you have a scholarship or are enrolled in a programme that the Canadian government funds.
How can one cut costs and save money in Canada?
For Indian students interested in attending college in Canada, the government has made a number of accommodations and concessions available. Students from India and other countries might receive financial assistance through these scholarships to help with the financial assistance of living in Canada. Scholarships are given to students who have demonstrated exceptional merit in their academic or professional careers. Before applying for a scholarship, students need to make sure they meet all of the conditions.
Indian students studying in Canada have access to a variety of funding opportunities, including the Lester B. Pearson International Scholarship Program, the President's Scholarship for World Leaders, and the Graduate Fellowship at the University of Manitoba (UMGF), among others.
Taking advantage of student banking discounts is yet another way to reduce financial outlays. As a college student, you owe it to yourself to take advantage of the student banking services offered by each of Canada's five main banks.
You can maintain a good grasp of your financial situation by shopping at second-hand markets to acquire the items you require. Also, try to avoid using your credit card as much as possible and make the most of all the freebies offered on campus. Many establishments on campuses offer a wide variety of free items, including coupons, t-shirts, lip balm, coffee, and tickets to sporting events, particularly at the beginning of each semester.
Students in Canada are required to pay taxes:
International students may be required to file Canadian income tax returns regardless of their resident status when studying in Canada. Even if overseas students are not able to earn a living in the country in which they are studying, it is still in their best interest to file their taxes so that they can take advantage of incentives like the Child Tax Benefit and GST credits.
If a student has any source of income, including teaching, research assistantships, employment in Canada, or investment income, they are required to file a tax return. Even students studying abroad are required to keep a record of their earnings.
Also Read: Canada Announces New Immigration Benefits for International Students and Job Seekers.