Study Abroad
MBBS in Caribbean Island: Admission Process and Fees for Indian Students.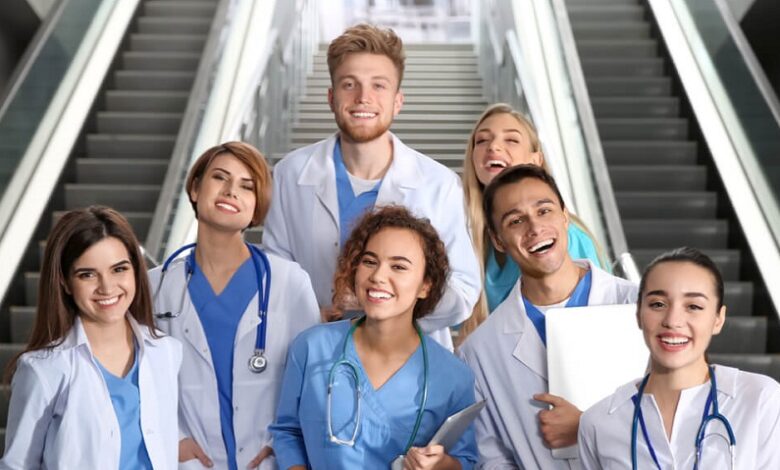 Studying abroad is really like a miracle to those who have visualised of being physicians but met a number of obstacles along the way. And it is a GREAT opportunity for those who are willing to work hard to achieve their dreams. It is difficult to gain admissions to a U.S. medical school. As a result, applicants are turning to Study MBBS in Caribbean Island medical schools to fulfil their dreams of becoming doctors.
Universities for study mbbs in Caribbean Islands have been mainly designed and founded for students who wish to study MBBS from The United States of America or Canada. Today Caribbean island has 60 medical schools which offer medical study in English for their international students. There are several reasons for the growing interest of study MBBS in Caribbean Island.
But, firstly let me clear this, after completing MBBS or MD from Caribbean, you can go to America for your clinical rotations or your residency program in the United States of America. Many agents or consultants confuse students saying they will be studying MBBS from America, so let me clear this you will be doing MBBS from Caribbean not fromAmerica. Caribbean Islands are not a part of America.
So please choose your University wisely after knowing everything. Some of the universities in these islands are recently opened and don't even have proper infrastructure but are highly promoted in India.
After completing your MBBS in Caribbean Island, if you want to practice in India, you need to give the NEXT exam and if you want to practice in the USA, you will have to give USMLE.
Caribbean MBBS Program:
Caribbean MBBS program consists of a pre-medical program of 1 and half year to 2 years where you have 2 options, 4 Semesters to 6 semesters duration (1 and half year – 2year): You will have to decide on it before taking admission for a BS course or pre medical course in Caribbean.
MD PROGRAM:
The MD program consists of two components: Pre-Clinical Sciences and Clinical Sciences, which consists of core and elective rotations that allow students to apply their Pre-Clinical knowledge to real-world situations at affiliate teaching hospitals throughout the United States, United Kingdom, Canada, and India/Nepal.
A Basic Sciences Integration Course (BSIC) taught during 5th semester prepares students for the USMLE Step 1, which must be passed before proceeding to Clinical Sciences. You have to complete 80 weeks of Basic medicine and after completing 80 weeks of that, you can go for 80 weeks of clinical rotations in the USA/UK/Canada and some other countries. After completing your clinical rotations, you will be considered MD and you can apply for surgical residency programs in the USA.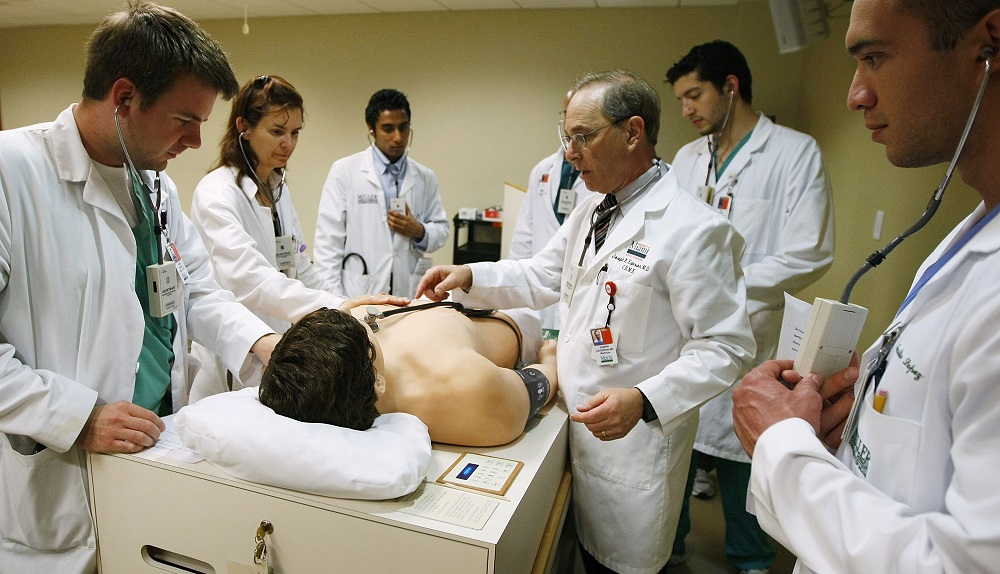 Advantage to Study MBBS from Caribbean countries:
In the last few years, Caribbean medical universities have become one of the most lucrative options to pursue MBBS abroad due to the following advantages:
#1 Simplified Admission Process: Caribbean medical universities are known for their simplified, one-window admission process. In most of the universities of the Caribbean, you do not need a donation or qualify various entrance examinations. Most of the universities accept applications on the basis of your marks in school and qualification of regional, country-specific entrance tests like NEET.
#2 US-Based Medical Education: In the top and well-recognized medical universities of Caribbean, medical programs are designed following the US medical curriculum that ensures international standard medical education.
#3 International Clinical Training: If you are studying medicine in a Caribbean medical university, you will get ample opportunities to get clinical rotations in different countries worldwide. International Clinical Rotations facilitate the hands-on experience and global exposure in the field of medicine.
#4 Well-Developed Infrastructures: Caribbean countries are known for their well-developed facilities for quality education and living which facilitates students to get exposure to medical training and research and enjoy Caribbean lifestyle along the way.
#5 Affordability: Affordability is one of the major factors for choosing a Caribbean medical university. Cost of education as well living in the Caribbean is much lower in comparison to countries like the United States, Canada, Australia, United Kingdom, etc.
#6 Gateway to the United States: If you get admission to a Caribbean Medical University that is listed in WDOMS and certified by ECFMG, you are eligible to qualify USMLE (United States Medical Licensing Examination), a three-step examination to qualified for practicing medicine in the United States. You can qualify USMLE Step 1 and Step 2 during/ immediately after your medical program. Thereafter, you can go for medical residency in the United States and qualify USMLE Step-3 along with the residency. Once you qualify all the three steps of USMLE and complete your residency, you can apply to get a license for medical practice in the United States.
So students choose the right medical school in the Caribbean Island, and if you need any assistance or admission support call us @ 1800-891-3651 or What Sapp @ +91-8377010124.