Study Abroad
MBA Abroad: Top Reasons to Studying MBA Abroad, Eligibility, Benefits, Requirements, Exams & Jobs.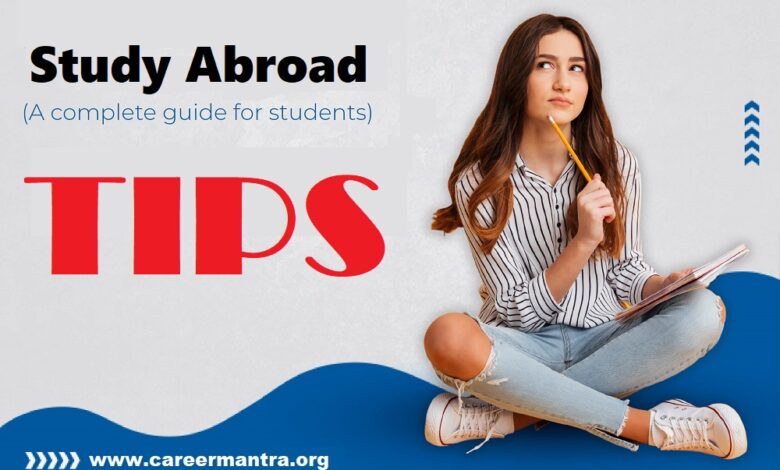 The rush towards MBA Abroad (Europe and America) for studying in top MBA colleges increases rapidly due to the expansion of the global business framework. It boosts up the requirement of more qualified MBA professionals with the versatility in business management, strategic inventory maintenance, internal administration and international marketing policies.
Therefore, students from India hit the online websites for filling up admission forms to go abroad for completing MBA course. Besides, international business management colleges give option to get placed in top multinational companies based in the UK, Germany, Canada, and other parts of America.
Find Benefits of Doing MBA Abroad:
Ultra-modern training system
Easy job placements with handsome salary package offers
Online workshops and consultation
Excellent vast network for connection with the big bosses in the industry
Value of certificates is high
Eligibility Criteria:
All international MBA colleges have specific guidelines for students to abide by. They are eligible through a screening test to have the permission to continue their studies in any of listed top educational institutes like GISMA in Germany. The basic condition is that you will have to be bachelor in business administration with some amount of working experience depending on the course module or training structure. Besides, it is a must for applicants to pass IELTS, TOEFL, PTEand other English proficiency test exams.
Requirements:
Reference letters
Essays (as demanded by the university)
Resume
Documents Compulsory:
Students' visas
Passports
Recommendation letters from recognized institutes/colleges/universities
In this connection, candidates can talk to any visa processing and immigration consultancy companies. Education facilitators and the job placement bureau are also important for you to have the current updates about the admission procedures to do higher studies in top colleges abroad.
Specialization in MBA:
Finance
Information Systems
Consulting
Entrepreneurship
Operations Management
Marketing
Human Resources
Comparing to MBA institutes based in India, international MBA colleges are more popular. Indian students are educated in sophisticated ambience. They get online tutoring service, free consultation, better campus selection, and modern education to upgrade their talent. International certificates are prioritized by top multinational companies in the world. After returning home country, these qualified students get opportunities to start their careers with a heavy pay package. They are honored by any company. Even, they can plan to establish the big size business.
Highly skilled computer literate MBA professionals with expertise in different areas covering marketing, finance and business administration are resources for any management of the company.