Press Release
Indian Institute of Management Kashipur: The Innovative Pathway to Venture out an MBA Candidate to Engage with the Issues of Regional Development
The first cohort of organizations were segregated under the head of 'Environmental and Social Business Practices (ESBP)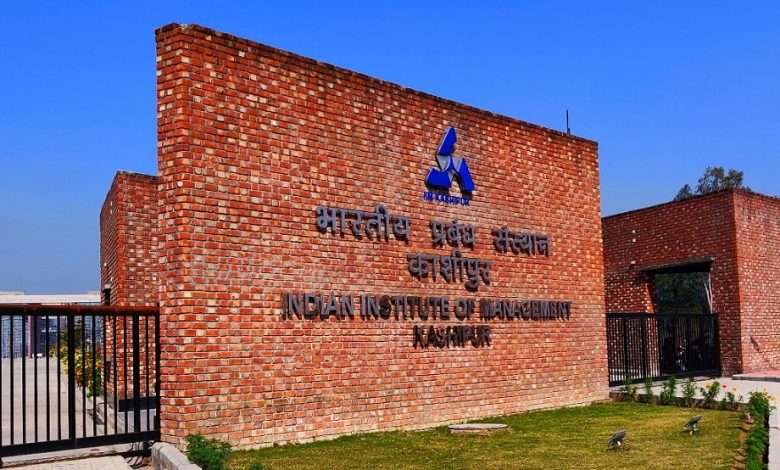 The Indian Institute of Management Kashipur, in 2019, realized the need to provide a holistic learning experience by instilling practical exposure of businesses and ecosystem to the MBA students. While traditional pedagogy emphasizes on case study approach and industry interactions to update students on practical issues, a loophole in this setting was the missing out of the coverage of unconventional issues or grand challenges.
For instance, issues or challenges that can be prevalent in societal concerns, rural development, and young firms. Therefore, the need for experiential learning as a pedagogy was felt and Experiential Learning (EL) was conceptualized for the MBA programme to familiarize students to such unprecedented affairs. To achieve this, the focus was first strategically locked at the state of Uttarakhand, and second, it was strategized to source three distinctive cohorts of organizations that the MBA students would be bridged with.
The first cohort of organizations were segregated under the head of 'Environmental and Social Business Practices (ESBP)'. ESBP organizations altogether reflect the societal and environmental concerns of the state for instance biodiversity conservation, solid-liquid waste management, water management, promotion of cleaner fuels, or development of eco-friendly products. This cohort comprises 20 unique organizations to cater 80-90 MBA students in groups. Similarly, the second cohort is titled as 'Unlocking Rural Potential (URP)' again comprising 20 unique organizations.
The issues addressed here are resonating with the first vertical but are unique on the ground of rural quotient. For instance, streamlining the value chain of rural produce, promoting best practices in farmer producer organization, employment ecosystem in mountains, conventional tourism (promoting homestays in villages), agro-tourism, and working with cooperatives and Self Help Groups (SHGs) in the rural landscape.
The third cohort is yet again intriguing being titled as 'MSME Development'. The issues here are in resonance with the two cohorts, and unique on the ground of scaling-up challenges faced by the young firm. For example, marketing strategy for fiber-rich flour that is regionally produced, what are the attributes to be pitched to the customer to convey the product proposition.
Packaging design, product photo / video shoot and portfolio development for promotion, handling of social media accounts, online-offline channel strategies, website development and search engine optimization of the young firm, product pitching, client onboarding, intervening in the distribution channels to gauge loopholes.
In order to promote the government mandate on regional issues, the Chairperson of EL at Indian Institute of Management Kashipur (IIM) Kashipur and MSME Coordinator, Prof. Vivek Roy, made another point on the organization mix with regards to the inclusion of governmental projects. He says that "it required us to pass through long waiting times to walk through the series of meetings with district administration, and eventually we were able to convince the authorities about our outset and the possibilities of bridging stakeholders ".
Resultantly, several intriguing projects based on Pradhan Mantri Van Dhan Yojana, Swachh Bharat Mission, National Rural Livelihoods Mission, and so on were onboarded.
Over the span of three years, EL has produced encouraging outcomes for both the organizations and students. While these niche organizations have derived a free-of-cost helping support and consultancy insights, students also learned and polished their skills in addition to being exposed to unknown / unheard contexts.
The outgoing MBA Batch of 2021-2023 has been able to develop several encouraging outcomes for the organizations such as business model development and refinement, grant and support acquisition, promotion, sales and marketing, as well as client acquisition involving live sales pitch by reaching out to parties during the field visits.
To enlist a few success stories of the many among 58 organizations and 64 projects: (i) Banjosh, a producer of high value fast food ingredients says, "It was refreshing to see our problems and perspectives from their eyes. Their out of box thinking ably supported by faculties and mentors from IIM Kashipur has helped us in taking a more model approach to solve our issues in a much better way than what we were doing earlier.
These young lads were able to bring more cohesiveness between different stakeholders in our organization's working structure. Thanks a lot for all your efforts." (ii) Aarohi, producer of natural oils and cosmetics says, "the Experiential Learning Program of Indian Institute of Management Kashipur (IIM), Kashipur is turning key in bridging the gap and facilitating small entrepreneurs/ NGOs for upscaling the brand to penetrate the larger markets".
The Chairperson of MBA at Indian Institute of Management (IIM) Kashipur and URP Coordinator, Prof. Kumkum Bharti adds that through EL "students challenge the assumptions and break free from the preconceived notions about sustainability issues and rurality of India and witness new realms of management education, which is tied with technology and people, jointly."   
Also Read: IIM Kashipur concludes the Experiential Learning Program for the academic year 2022-23