Press Release
IIM Kashipur and Dr Tolia Uttarakhand Academy of Administration signed MoU to improve governance and development of Uttarakhand
IIM Kashipur can make significant contribution towards policy development by providing inputs after analyzing data available with different departments/units of Uttarakhand government. Dr. Kulbhushan Balooni, Director, IIM Kashipur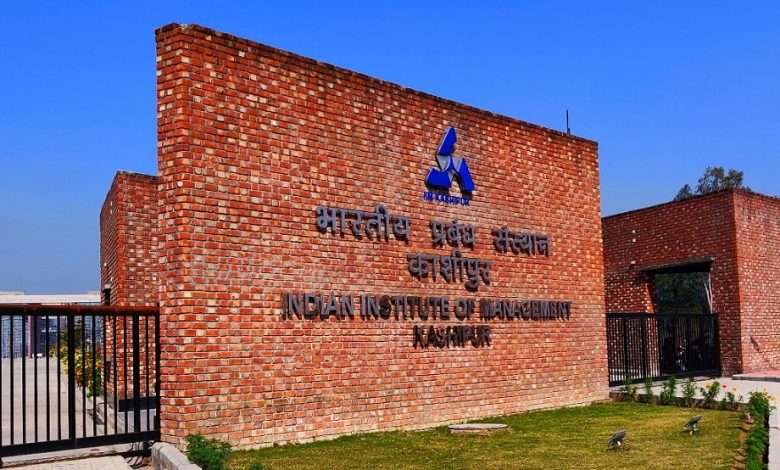 Two prestigious institutes of Uttarakhand state, Indian Institute of Management Kashipur and Dr. R S Tolia Uttarakhand Academy of Administration Nainital, signed MoU to improve governance and development. MoU signing ceremony was organized at campus of Dr R S Tolia Uttarakhand Academy of Administration , Nainital.
At the ceremony, Sri Bhagawati Prasad Pandey, Director General of academy, and Dr. Kulbhushan Balooni, Director, Indian Institute of Management Kashipur, represented their respective institutes and briefed about their objectives and road ahead. The managerial knowledge to cater needs of good governance in dynamic democracy is need of the hour and both institutes will make contribution towards its continuous improvement and development.
These two institutes will be working jointly towards capacity building initiatives, undertaking research projects, exchanging faculty for mutually agreed programmes and working as training partner to conduct different courses in the field of public administration and good governance.
Such initiatives will be implemented in the form of conducting training need assessment, designing course outlines as per training needs of civil servants and organizing training programmes as per mutual convenience.
"Mision Karmyogi" an initiative of central government is being implemented in state of Uttarakhand, where IIM Kashipur is playing vital role. The institute has been discharged with three major responsibilities. First,  carrying out  'training needs assessment' (TNA) of civil servants working with Uttarakhand government. Second, developing training programmes and  learning modules based on training need assessment. Digitalisation of all these training and learning module, which will be integrated with iGOT platform of national programme for civil services capacity building (Karmyogi Bharat). Third responsibility is to provide faculty for courses/training programmes in the management domain required for public administration and good governance.
This ceremony was attended by Sri V K Singh Deputy Director (Computer), Sri Sudhir Kumar Deputy Director, Sri S N Naganyal Deputy Director, Ms Poonam Pathak Deputy Director (Economics), Sri Manoj Pandey In-charge Urban Development Cell and Smt. Meenu Pathak, Cell Coordinator of Uttarakhand Academy of Administration Nainital.  Prof. Kunal, Principal investigator of "Mission Karmyogi" project at IIM Kashipur was present with his team members Prof. Venkat Raghavan  and Prof. Devjani Chatterjee.
Also Read: IIM Kashipur Successfully Conducted Annual HR Conclave Samanvaya