Job Updates
Delhi-University "Job Mela" Over 30,000 students register for DU's placement-cum-internship fair.
According to an official statement, more than 30,000 students have registered for the placement cum internship fair being organized by Delhi University.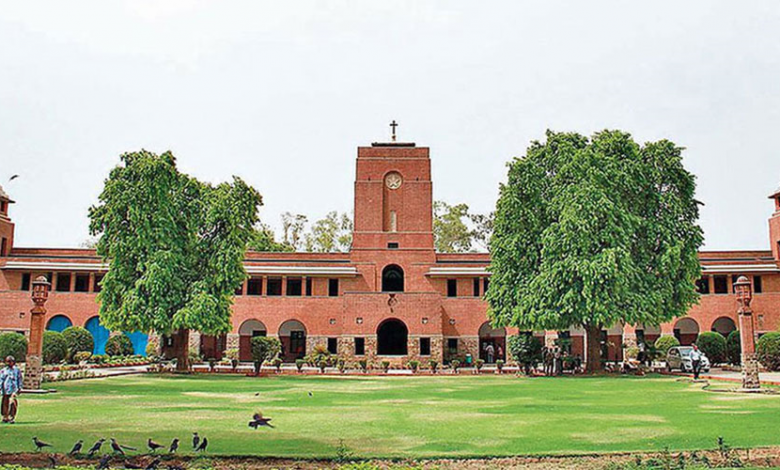 Delhi-University is organizing placement-cum-internship fair to help students find suitable jobs. According to an official statement, over 30,000 students have registered for this placement-cum-internship fair.
The event will take place from April 7 to April 9, 2022.
Delhi-University Registrar Mr. Vikas Gupta said that more than 45 national, multinational companies, start-ups, research organizations, NGOs have shown interest by registering themselves for the selection of students. The 'Job Mela' will be organized in a mixed form. "Online and/or offline arrangements for companies will be made as per the requirements expressed by them," the registrar said.
This 'Job Mela' is the first of its kind in the long history of the University. It will provide a common platform for postgraduate students of more than 91 colleges for internships and jobs.
According to Vikas Gupta, Registrar of Delhi University, this 'Job Mela' will provide suitable job opportunities to deserving skilled postgraduate students from over 86 departments of Delhi University.
It will be a three-day 'job fair' which will start from Thursday and will be inaugurated by Vice Chancellor Mr. Yogesh Singh.
Also Read: CUET-2022 Registration will start from 6th April and end on 6th May.
About the University of Delhi:
The University of Delhi is a premier university of the country with a venerable legacy and international acclaim for highest academic standards, diverse educational programmes, distinguished faculty, illustrious alumni, varied co-curricular activities and modern infrastructure.
Over the many years of its existence, the University has sustained the highest global standards and best practices in higher education. Its long-term commitment to nation building and unflinching adherence to universal human values are reflected in its motto: 'Nishtha Dhriti Satyam' 'निष्ठा धृति सत्यम्' (Dedication, Steadfastness and Truth).
Established in 1922 as a unitary, teaching and residential University by the Act of the then Central Legislative Assembly, a strong commitment to excellence in teaching, research and social outreach has made the University a role-model and trend setter for other universities. The President of India is the Visitor, the Vice-President is the Chancellor and the Chief Justice of the Supreme Court of India is the Pro-Chancellor of the University.