Headlines
Union Finance Minister Nirmala Sitharaman Said as Many as 41,177 Posts Vacant at Public Sector Banks.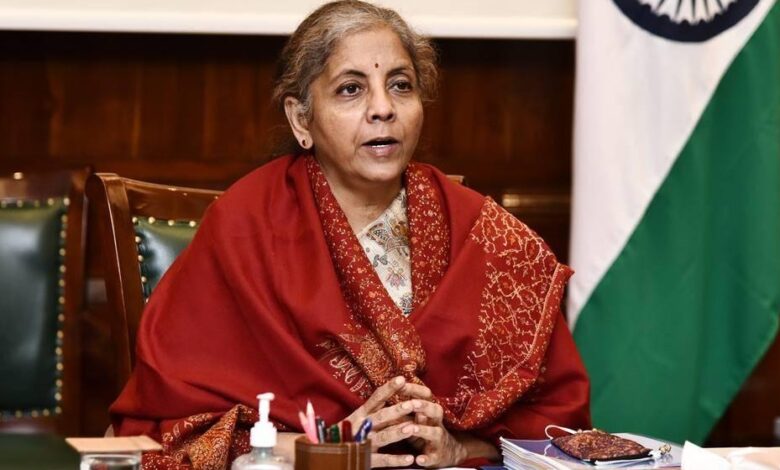 Union Finance Minister Nirmala Sitharaman said on Monday that 41,177 or 5 per cent of the total sanctioned posts in public sector banks were vacant as of December 1.
There are more than 8,05,986 sanctioned posts in Public Sector Banks (PSBs). According to official data, State Bank of India (SBI) had the maximum number of vacancies at 8,544 among banks.
Asked in Lok Sabha whether the government was aware of the fact that there is acute shortage of staff in public sector banks, due to which they are unable to perform their duties properly, the minister replied in the negative.
Citing inputs received from PSBs, the minister said that as on December 1 this year, 95 per cent of the employees are in position against the sanctioned strength, adding that a small proportion of vacancies are largely attributable to retirement and other reasons is common factor.
While there were 8,544 vacancies in SBI , for Punjab National Bank the number was 6,743. There were 6,295 posts in Bank of India, 5,112 and 4,848 in Bank of India after the update.
There were 3,423 vacancies for officers in SBI and 5,121 at clerk level.
Union Finance Minister Sitharaman also said that barring one post in Punjab & Sind Bank in 2016, no post/vacancy has been abolished in PSBs during the last six years.
He said that banks recruit employees to fill vacancies as per their requirement.
Other PSBs as per the data are Bank of Baroda, Bank of Maharashtra, Canara Bank, Indian Bank, Punjab and Sind Bank, UCO Bank and Union Bank of India.
Before the Question Hour began, the Lok Sabha paid tributes to nine people, including eight security personnel, who were killed in the 2001 Parliament attack by terrorists.
The members stood in silence for a while as a mark of respect to the departed souls.
As soon as the proceedings of the House began, Speaker Om Birla referred to the security personnel and an employee killed in the attack and stressed that the resolve to fight terrorism would be further strengthened.
Eight security personnel and staff were killed in the attack on 13 December 2001. All five terrorists involved in the attack were also killed.