Headlines
Seven Bypolls today: Direct Contest Between BJP and Regional Parties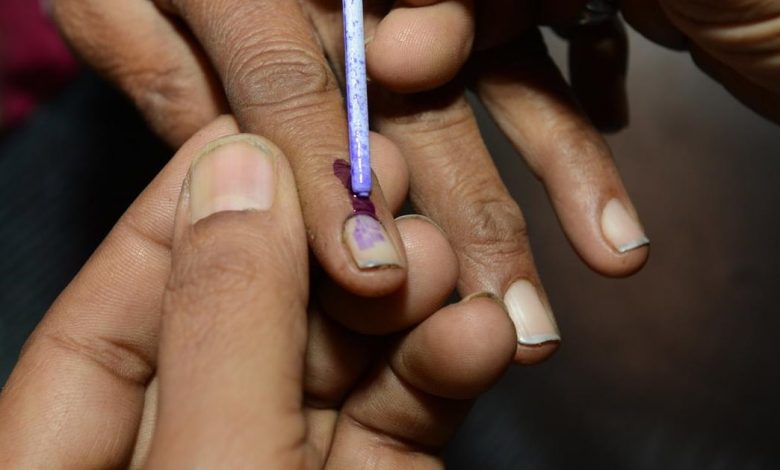 Voting has begun for by-elections to seven assembly seats in six states. In many of these seats, there is a direct contest between the Bharatiya Janata Party (BJP) and regional parties.
The seats that will go to polls are Adampur in Haryana; Andheri East (Maharashtra); Gopalganj and Mokama in Bihar; Munugode in Telangana; Gola Gokarannath in Uttar Pradesh; and Dhamnagar in Odisha.
Many electoral battles will see a fierce contest between the BJP and regional parties such as Telangana Rashtra Samithi (TRS), Rashtriya Janata Dal (RJD), Samajwadi Party (SP) and Biju Janata Dal (BJD). The votes will be counted on November 6.
BIHAR
Here, bypolls are being held in Mokama and Gopalganj seats. The BJP is contesting from the Mokama constituency for the first time as the saffron party had, on previous occasions, left the seat to its allies. Both the BJP and the RJD have fielded the wives of local musclemen in the bypolls.
Mokama is the stronghold of Anant Singh since 2005. He won the seat twice on JD(U) tickets and Chief Minister Nitish Kumar has appealed to voters to support him.
UTTAR PRADESH
The Gola Gorakhnath seat in Uttar Pradesh fell vacant after the death of BJP MLA Arvind Giri on September 6. With the BSP and the Congress keeping away from the bypolls, there seems to be a direct fight between the BJP and the Samajwadi Party.
HARYANA
In Adampur, by-election was necessitated after former chief minister Bhajan Lal's younger son Kuldeep Bishnoi resigned as MLA from the seat and switched from the Congress to the Bharatiya Janata Party (BJP) in August. Bishnoi's son Bhavya is now contesting as the BJP candidate.
MAHARASHTRA
The byelection to the Andheri East Assembly constituency in Mumbai will be held following the withdrawal of the BJP's candidate from the fray last month.
ODISHA
There are five candidates in the fray for the by-poll. The ruling Biju Janata Dal (BJD) has fielded a woman Abanti Das as its candidate, the opposition BJP's nominee is Suryabanshi Suraj.
TELANGANA
The BJP and the ruling Telangana Rashtriya Samiti (TRS) had been campaigning aggressively in Manugoda in Telangana, where the Congress MLA had resigned and is fighting on the saffron party's ticket.
Also Read: Rashtriya Ekta Diwas (National Unity Day): History, Objective, Significance, Celebration, Pledge, and more