Headlines
SC Open to Decide the Validity of Domicile Based Job Reservation Laws.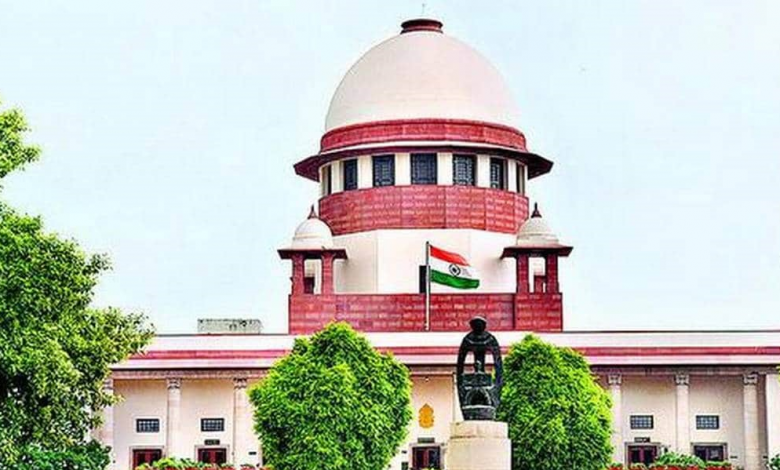 The SC on Friday desired to decide the validity of the Haryana law providing for domicile-based reservation in private jobs as it observed that similar laws passed by Andhra Pradesh and Jharkhand were subject to challenge before the respective high courts.
The SC was hearing an appeal filed by the Haryana government challenging an interim order of the Punjab and Haryana High Court passed on February 3, which had stayed the operation of the Haryana State Employment of Local Candidates Act, 2020. . This law came into force on 15 January.
A bench of Justices L Nageswara Rao and BR Gavai said, "Before saying anything on this petition, we are informed that similar laws passed by Andhra Pradesh and Jharkhand are subject to challenge before the High Courts of Andhra Pradesh and Jharkhand." So essentially, there are three High Courts considering reservation for local residents in the private sector.
The court asked Solicitor General Tushar Mehta, appearing for the Haryana government, to take directions whether the state was ready for this proposal. Before doing so, the Court asked them to examine the three laws and related proceedings pending with the respective High Courts. Court posted the matter for Monday.
"If the matter is pending before other High Courts, we can transfer it here and decide the question of law if all the parties so desire," the bench said.
The Faridabad Industries Association had challenged the Haryana Act in the Punjab and Haryana High Court. Senior advocate Mukul Rohatgi, appearing for the association, agreed to take directions in this regard, while senior advocate Dushyant Dave, appearing for another industry association in the state, supported the court's view.
Dave said, "The matter requires consideration whether such a decision by the state can have a constitutional backing or does it sow seeds of disintegration." He said by consent, this Court can transfer the pending petitions to itself from the three high courts.
Sources Hindustan Times.