Headlines
IITB (IIT Bombay) Overhauls UG Curriculum to Suit Changing Career Trends
IIT Bombay engineering students will now take Humanities courses alongside Management, Entrepreneurship, and Design courses as part of their normal core engineering programme. The humanities, arts, social sciences, management, entrepreneurship, and design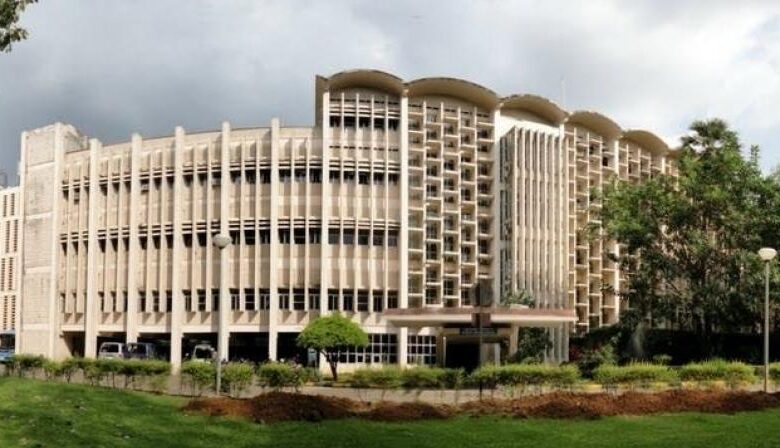 IITB (IIT Bombay): For engineering graduates from Indian Institutes of Technology (IITs), seeking and establishing professions in a variety of non-core technical sectors, including as management, consultancy, finance, and start-ups, has become a well-established trend. In order to keep up with modern trends, IITB (IIT Bombay) has lately updated its undergraduate curriculum.
IIT Bombay engineering students will now take Humanities courses alongside Management, Entrepreneurship, and Design courses as part of their normal core engineering programme. The humanities, arts, social sciences, management, entrepreneurship, and design, or "HASMED," as IITB (IIT Bombay) puts them, play a significant role in the new course curriculum. Along with this, a student may also use an interdisciplinary STEM (Science, Technology, Engineering, and Mathematics) approach in addition to the fundamental engineering disciplines of the area of engineering they are studying.
The first step was to try to determine where IIT Bombay alumni are heading after receiving their degree, according to Prof. Kishore Chatterjee, the chairperson of the team that worked on the curriculum revamp.
"This can be clubbed into three broad groups — specialist, generalist and super-generalist. Specialists are those wanting to follow the path of academic or research work, or join a core sector enterprise. Generalists are those who aspire for a career in management, analytics, consultancy, among all, which is away from the core sector. Apart from these two extremes, there is another group — super-generalist, where a student wants to take the path of Startups and entrepreneurship in different sectors and where knowledge of core engineering as well as other areas is required.
Once all three groups were identified, it was important to see how the needs of each of these segments can be met. The idea is to help our graduating students to become leaders in whichever path they choose," said Chatterjee. The revision of the curriculum is the outcome of an 11-person group that was formed in 2019. Students were also included on the committee.
Chatterjee said, "The committee formulated a rudimentary curriculum based on the data collated over the years, informally, through student interactions and placement trends. This was then shared with various stakeholders of the institutes – students, faculty, recruiters and alumni for final calibration".
IIT Bombay's Dean of Academics, Prof. Avinash Mahajan, stated that the last time the prestigious institution's curriculum was altered was in 2007."Even as the old curriculum did offer several options of electives from different disciplines, the new curriculum has made HASMED and STEM courses a part of the course curriculum," he said.
Students must choose a minimum of two to three courses from each basket, as well as the related scientific courses and basic engineering branch disciplines. Explaining with an example, Chatterjee, said, "A student from the mechanical engineering branch will have to study the core subjects of his/her branch.
The number of core subjects may vary as per the branch. In addition to this, each student has to select a minimum of three electives from sectors allied with mechanical engineering and two courses each from HASMED and STEM basket. Moreover; each student has to pursue five additional courses from any or a mix of the basket of courses."
Also Read: IIT Madras Invites Applications for Skill Development Courses in Banking and Finance; Check How to Apply