Entrance Exams
XAT 2024 Registration Released, Exam on January 7, 2024
The registration fee for XAT 2024 is fixed at Rs 2100. However, candidates who wish to apply for XLRI programs will have to pay an additional fee of Rs 200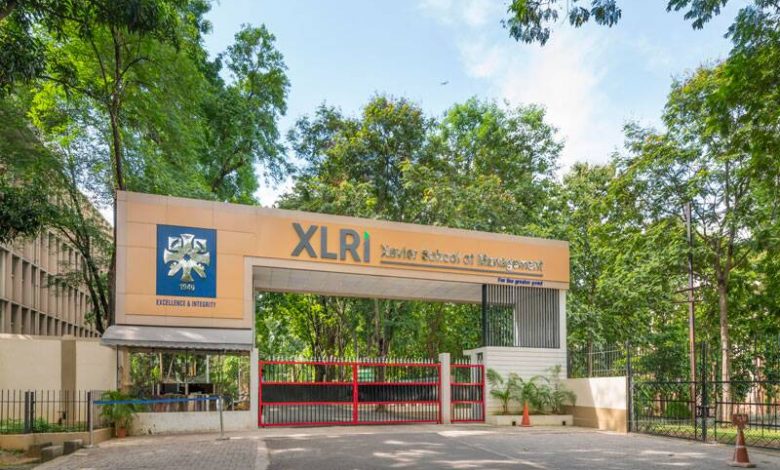 The registration for Xavier Aptitude Test (XAT) 2024 has started. The XAT 2024 entrance test is scheduled to be held on Sunday, January 7, 2024. Interested candidates may register online at official website of XAT http://www.xatonline.in.
"We believe in empowering candidates with the skills and knowledge they need to excel in their management careers. With over 160 XAMI and XAT associate colleges accepting XAT scores, the opportunities are vast and varied," Dr. Rahul Shukla, Coordinator Admissions, XAT
The registration fee for XAT 2024 is fixed at Rs 2100. However, candidates who wish to apply for XLRI programs will have to pay an additional fee of Rs 200.
XAT 2024 Registration Process:
In case the candidate is unable to complete the application form in one go, he / she can save the data already entered by choosing "SAVE AND NEXT" tab. Prior to submission of the online application candidates are advised to use the "SAVE AND NEXT" facility to verify the details in the online application form and modify the same if required. Visually Impaired candidates should fill the application form carefully and verify the details to ensure that the same are correct prior to final submission.
Candidates are advised to carefully fill and verify the details filled in the online application themselves as no change will be possible/ entertained after clicking the FINAL SUBMIT BUTTON.
Name of the candidate or his /her Father's name/ Mother's name etc. should be spelt correctly in the application as it appears in the Certificates/ Mark sheets/Identity proof. Any change/alteration found may disqualify the candidature.
Candidates can proceed to Scan and upload Photo & Signature as per the specifications given in the Guidelines
Candidates can proceed to fill Academic and Work experience details of the Application Form.
Click on the Preview Tab to preview and verify the entire application form before FINAL SUBMIT.
Modify details, if required, and click on "SUBMIT" ONLY after verifying and ensuring that the photograph, signature uploaded and other details filled by you are correct. 'Applicant details can not be edited once the application form is submitted after payment.'
Select XLRI programme as per your preference if you want to study in XLRI. (Through XAT or Through GMAT)
Select the XAT Test City preference. Candidates can choose 2 preferred test cities while filling XAT Application form. Candidates are advised to choose test city closer to their city of residence. However, the final authority to allot the TEST CITY rests with authority. (You can edit the test city preference only once before November 30, 2023.)
Click on the "Payment" Tab to Proceed for payment and Click on the "Submit" button
XAT 2024 is scheduled to be conducted in Mumbai, Kolkata, Chennai, Delhi-NCR, Ahmedabad, Hyderabad, Jaipur, Bengaluru, and many other cities, taking the total to 80 cities.
XAT 2024 will be conducted on Sunday, 7th January 2024. XLRI conducts XAT on behalf of XAMI. XLRI has been conducting XAT at all India level for more than 72 years to select the most suitable students for management education.
Also Read: Top 10 MBA Colleges in India with Low Fees and High Placement